When it comes to wearing hats overall I haven't seen anyone rock them like women of color. This can be dated back to 401 years ago during enslavement while living on a plantation yet exuberating style on Sunday to attend church.  African-American women sashayed from the plantation wearing vibrant head wraps they created to attend church; especially since they had to wear drab clothes Monday thru Friday demanded by slave-owners. As time went on and people of color became free the church became a house of style to wear hats from big brims to accessorized decorative colors. In the 60's when I was born and seen the Black Power movement the hats became sassy, funky, and jazzy worn to school and functions. Then hat was a fashion statement especially when one wore it with style and finesse. Today the most popular hat that's trending is the Fedora which gets my vote cause it is fierce and stands out and compliments the garment a woman wears.
I'm highlighting the oldest millenary designer for Black History Month Ms. Vanilla Beane affectionately known as the "Hat Lady" and owner of Bene' Millinery located in Washington D. C. Ms. Beane was born in North Carolina and moved to the District of Columbia in 1942.  She created an array of stylish and elaborate hats including teaching millinery to others. Her hats are known as a staple in D. C.'s African-American community and Ms Beane has been delivering beautiful hats for six decades and worked up to 100 years of age which marks her as a trailblazer. Although she didn't create hats for church goers only the list of clients includes socialites, derby attendees, and community leaders. Dorothy Height the former president of the National Council for Negro Womem (NCNW) has worn several of Ms. Beanes hats. However the most memorable hat is immortalized on Ms. Height as a memorial and can be seen in front of her home in South East Washington. Ms. Bean's custom hat can also be seen with Ms. Dorothy Heights wearing and gracing the cover of the Forever Stamp.
Often times outstanding people don't get enough accolades and I believe when you're outstanding at your gifts and talents this should be highly recognized. In 2019 for her 100th birthday D. C.'s mayor Muriel Bowser declared September 13th Vanilla Beane Day in the District of Columbia.
There is so much I admire about Ms. Vanilla Beane and one of the things we have in common is she uses her last name for her business and gave it a little more flavor from Beane to Bene' Millenery; and mines is Moye to S. Moye' Fashion.
Although February is Black History Month I celebrate 365 days of the year by first loving the skin I'm in and how God has masterfully created me a one of a kind, who lifts others, encourages, educates and empower; I refuse to tear down others with the crabs in a barrel mindset. We as a people have been thru too much to become complacent. We are royalty may peace reside within us while we continue to build foundations and legacies to pass on a wealth of knowledge to the next generations.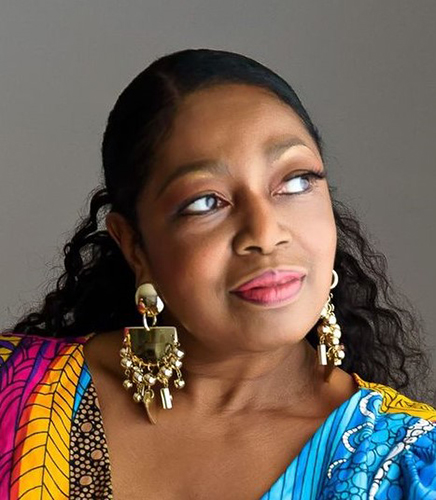 Let's stay connected by following S. Moye' Fashion on Instagram!
Featured Image Courtesy of Jeni Hanson