When it comes to setting goals and getting things done, Francesca Ellana is definitely one to watch. The 31-year old female producer and talented icon in the entertainment industry has accomplished so much and is a true inspiration to women and entrepreneurs around the world.
From being crowned as Miss Northern Virginia Teen USA when she was younger, to her current role as the creator and founder of PopFuzion TV; motivation and determination is definitely something this entertainment professional has plenty of!
We talked to the successful female producer, creator, and founder of PopFuzion TV about her company, inspiration, and future goals. Here's what she had to say!
What inspired you to choose a media career?
I have wanted to be a host since I can remember. When I was a little girl, I would use anything as a microphone. My mom picked up on my love of being on camera and put me in a performing arts school in junior high. From there, I went to Howard University to study Broadcast media, which led me to LA, where my eyes were truly opened to the abundant amount of hosting opportunities…and the importance of building your own brand – media that you have the power to control!
What hurdles have you had to conquer as a black woman entrepreneur?
Having a media company or any career in Hollywood is truly for people who have thick skin. As a Black owned company, Popfuzion TV has been passed up by celebrities on the red carpets at events who overlook us when they see a Black producer and Black camera person. We can literally be placed beside a notable outlet such as CBS or ABC and the publicist will intentionally skip having their talent speak to us. I had to get bold and ask the publicists why their talent was unable to speak with us in order to build strong industry relationships. I feel that as Black people in general we have to work very hard at presenting ourselves and showing our worth. I'm grateful Howard University instilled this in me.
What advice would you give anyone who wants to become an entrepreneur and be successful?
I would tell young Black entrepreneurs to research their industry and just go for it! Mostly, it is all about relationships. Focus less on being Black and more about the relationships that you need to build. Don't let being Black be a hindrance.  Go into any opportunity with the mindset of preparation and success. Take a "no" as an opportunity to go back and prep for that bigger "yes"!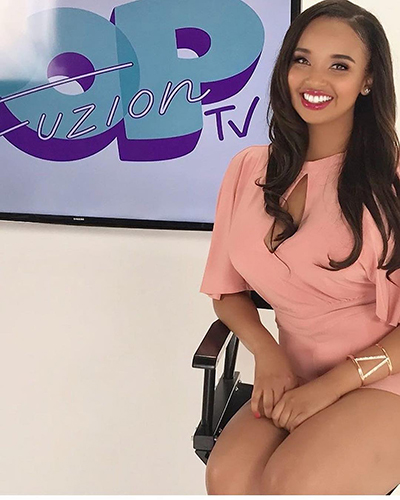 You've been honored for your humanitarian spirit. What motivates you and what are your main causes?
I am so thankful that Popfuzion TV won the 'Unsung Hero Award' for our humanitarian spirit and efforts. I am passionate about causes like sickle cell anemia, autism, and those that support people who want to have a healthy heart, as these have impacted people I know and love. I also aspire to spread the message of hope and love.
Who are your favorite guests and who would you love to interview?
It was great speaking with R&B icon Tank! Also, Meagan Good, Terry Crews, John Stamos, and Heidi Klum… and I am grateful for every opportunity. I would love to interview Michelle Obama. I am inspired by her journey and hope to one day speak with her.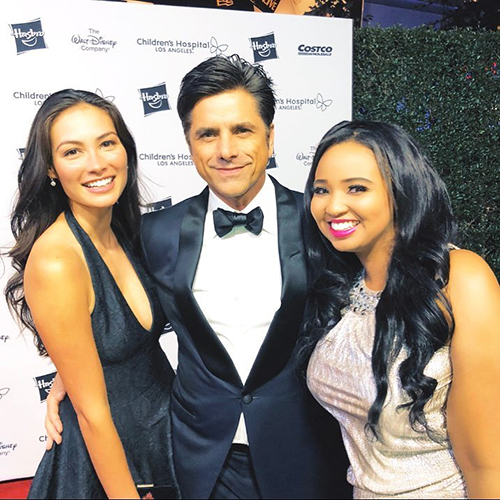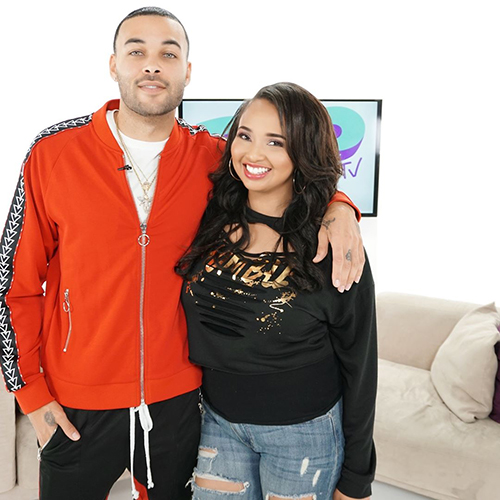 What are your future plans for Popfuzion TV?
We are a media outlet focused on the good in the entertainment industry. We truly want to focus on those who are using their platforms for social good. We are an independent media company and produce television shows, so look for our newest show 'Popfuzion: Top 10 Music Video Countdown' that features influencers, celebrities, and on-the-rise musicians! It's on Amazon Prime and cable in select cities.
Look for amazing things to come from Francesca Ellana, a talented female producer and entrepreneur, who is making headlines across the world!
All images courtesy of Francesca Ellana