Felicia Dortch not only embraces her hardships and obstacles, but she attributes her success to them. After getting pregnant at 16, Felicia raised her child, graduated high school on time, survived an abusive relationship, and went on to pursue her professional dreams. Those dreams are exactly where we find her today as a mother of four, renowned speaker, author, publisher, model, and screenwriter. Now embodying her purpose to give a voice to the voiceless through book publishing and television, join us for this incredible Sheen Magazine exclusive with the talented and stunning Felicia Dortch!
Tell us more about Black Mastermind.
The purpose of Black Mastermind is to help the black entrepreneur succeed. We educate, guide, and support black small businesses and help them keep their doors open for business.
What inspired you to write your book?
I've always loved to write. I've been writing for as long as I can remember. Creating and telling stories is my life's purpose.
As an entrepreneur, what have you been working on during the pandemic?
Mostly ghostwriting, publishing my clients' books, and speaking on various platforms. I've also had a few fashion shows. Fortunately, I've stayed pretty busy.
How have you overcome so many obstacles in your life?
I have a phenomenal support system. I'm very transparent in my feelings and needs. This allows my support system to better understand and intervene when necessary.
What are your greatest accomplishments?
Having a baby at 16, graduating from high school on time, graduating from nursing school, and then seeing my child graduate from college. Through it all I persevered.
How have you collaborated with other entrepreneurs during the pandemic?
We've done a lot virtually and I'm extremely thankful for social media.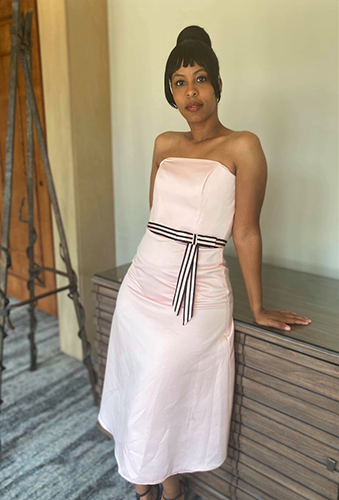 Leave us with some encouraging words.
Never give up on your dreams. It sounds cliché, but it's definitely the truth. I didn't give up and now I'm ghostwriting for a celebrity, co-writing a movie with a celebrity, and walking in New York Fashion Week, London Fashion Week, and Hawaii Fashion Week.
Where can we find you and follow your success?
Facebook and Instagram.