When you are shopping online be sure to add one of our favorite online boutiques; The Vault by Sacha to your list….. Sacha is no newbie to the fashion industry! She was actually born into it. Her mother was a fashion designer, so Sacha grew up watching her mother create the most amazing garments. During her college years, Sacha went the medical route, and
graduated college as a Respiratory Therapist. She paid her way through college selling her designer handbags, and clothes on E-Bay.
"Although I loved working in the medical field, fashion has always been a part of my life. It's fun and a creative outlet for me, so the scrubs came off and The Vault by Sacha was born."  – Sacha Stewart 
The Vault by Sacha is for the girl with a fearless, jazzy, unique style…  It's for the girls who dare to be bold and leave their wardrobe comfort zone… and stand out! Check out the inspirational story below with the CEO….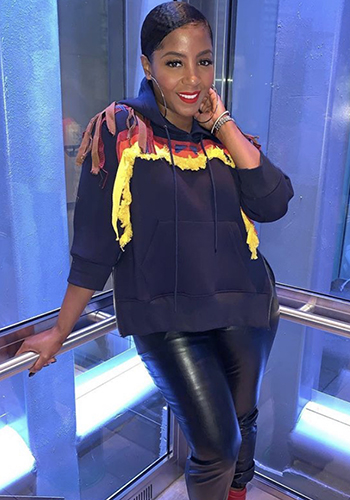 How have you used your success to bring goodness to the world?  
Working in the medical field for so many years I have been exposed to a lot. Helping people fills my heart. It feels wonderful to contribute to someone else's well-being. I donate to various charities and served as a mentor for young women. I'm currently working on providing a scholarship by The Vault for students who want to pursue entrepreneurship in the fashion industry.
What do you think makes your company stand out?
I think The Vault by Sacha stands out because I source and curate the most unique pieces for the woman who love to be different from the rest. I focus on eclectic items that are very wearable for the everyday girl who loves a bit of "razzle dazzle" in their wardrobe. 
Stand out from a crowd. Loves compliments. All eyes on her. 
Can you share the funniest or most interesting story that happened to you since you started your company?
They say imitation is the sincerest form of flattery. There have been countless times where I see my pictures on other Instagram profiles. I'm shocked and awed by the audacity of other online shops who pilfer my ideas and pictures to use as their own without giving me credit. Even when I watermark, they will remove it or plenty of times they will just cut my head off. My customers tag me all the time to let me know. What's most shameful is that some people will create a whole page imitating my boutique and scamming money from my customers. 
What's funny is, vendors have contacted me with numerous screenshots where other boutique owners use my pictures in an effort to get the same items. I spend hours looking for just the right pieces to put in my boutique. For me it's easier to pivot and go in another direction, than to follow the masses. A good friend of mine introduced me to a quote by Oscar Wilde "Talent borrows. Genius Steals!" 
None of us are able to achieve success without some help along the way. Is there a particular person who you are grateful to who helped get you to where you are?
I couldn't possibly point out only one person because my friends and family has been so supportive of me along this journey. Before I even started my business, my close friends would always encourage me to follow my passion and say, "Just go for it, people are going to love your style and you too". I was very nervous, but they gave me the confidence I needed to pursue my dreams of entrepreneurship. 
What are 3 fashion staples that are your favorite?
A Biker jacket is definitely one of my staple pieces because it's adds the perfect amount of punch. You can pair it with a sexy bodycon or ruffle dress. Put it on over a sweatsuit or leggings. Throw on over distressed jeans and a tank with a chunky necklace. I mean literally wear everything. 
Fedora or brim hat will definitely bring attention your way. Try different colors like red, pink, or blues, in addition to your traditional white & black. Tie your favorite silk scarf or bandanna and you're good to go. 
A shawl or oversized scarf is a super chic way to elevate your outfit. Choose a beautiful eye-catching pattern. Whether you tie it around your neck or sling it over one shoulder it's guaranteed to garner attention in a good way.
What are 3 current fashion trends that we should not take into 2021? 
I travel a lot and it bothers my fashion sense to see ppl who look like they just rolled out of bed. I often wear athletic wear, or a matching jogger set for comfort on a long flight. Airport attire has changed dramatically over the years, but I feel it's easy to be comfortable and look presentable while traveling.
I would love to see wearing bonnets in public trend stay in 2020. 
I would hope to see more people taking pride in their appearance in general. COVID has put us in bit a funk but you can still maintain a polish look. A dear southern friend of mine said she was always taught that "being neat, is a sign of politeness" and I believe that's a true statement. 
Are you working on any exciting projects now? 
Yes, I'm very excited for my fourth pop up shop. They were previously held in my hometown Baltimore, New York and Atlanta. This will be my second pop up in Atlanta, with the upcoming one schedule today be held at the prestigious Shops of Buckhead. It's going to be epic! 
Can you share three things that most excite you about the fashion industry?
I love witnessing the creativity that the designers bring forth season after season. 
The evolution of the fashion industry is forever changing but still gives a nod to the past. Every year is a new twist on something old bought back to life. I can always hear my mom saying "we use to wear that in my days too" lol. And It's true, what goes around comes back around.
Uniqueness. Fashion is what you make it. It's no right or wrong way to dress Style is personal. You should have fun with your style. I love to mix various styles of clothing, like combining Bohemian chic with biker girl vibes. Or maybe cowgirl boots with a sequin dress. The choice is yours.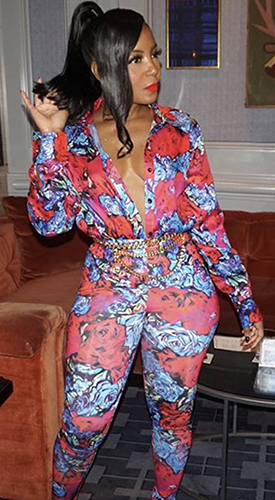 Do you have a favorite book that made a deep impact on your life?
Michelle Obama's book "Becoming". After reading her book I was inspired to reach for the stars. She went from such humble beginnings. The book takes you through her childhood to First Lady, it was such an easy and interesting read. I love her spirit; she is definitely a woman I look up to. 
Can you share your "5 Things I Wish Someone Told Me Before I Started The Style Vault"?
Don't wait until everything is perfect, "Just start" 
Be confident in what you choose to do for your business 
Building a solid team will relieve a lot of stress. You can't do everything by yourself. 
Don't compare yourself to another business, everyone has their time to shine. 
It's okay to take a break. Don't run yourself ragged. 
What advice would you give to other CEOs ? 
The best advice I would give to another Boss Lady or Gentleman is to never give up. If something doesn't work don't get discouraged. Re-strategize and keep on hustling but work smart not harder.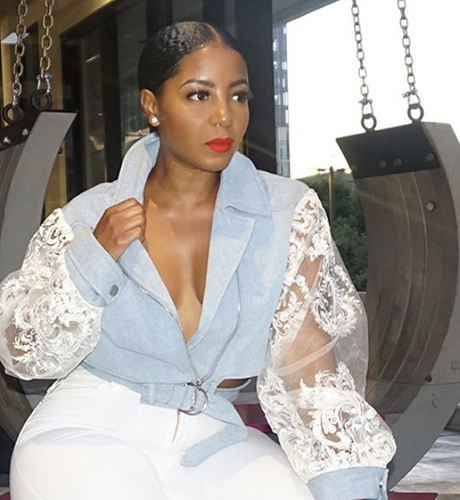 If you could style 3 women in the Style Vault who would it be? 
Beyonce
Rihanna 
Teyana Taylor 
Favorite quote that you live by?
Do not go where the path may lead, go instead where there is no path and leave a trail." – Ralph Waldo Emerson. 
Check out the Vault By Sacha today by clicking here.
Follow the brand on Instagram today.
Click here to follow Sacha on Instagram now!
All images courtesy of Sacha Stewart