Real Housewives of Atlanta Star and Supermodel, Cynthia Bailey, is ready for Valentine's Day with the help of Seagram's Escapes. Bailey has been a celebrity ambassador for the company for about three years. Seagram's Escapes wanted this Valentine's Day to be special, so they created a few specialty drinks and recipes that include their Strawberry Daiquiri, Black Cherry Fizz, Wild Berries, and Jamaican Me Happy flavors. Together Seagram's Escapes and Cynthia created her signature flavor, Peach Bellini, which sounds just as good as it tastes! I got the chance to ask Cynthia about her signature flavor and how Seagram's Escapes is helping her get prepared for the day of love!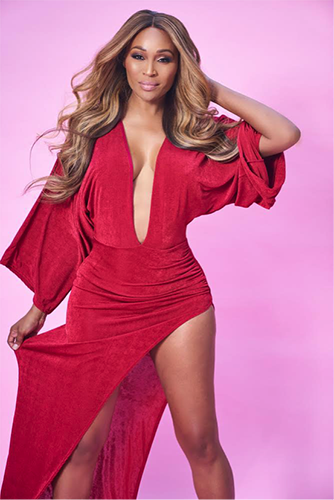 When did you become a Celebrity Ambassador for Seagram's Escapes?
I started working with Seagram's Escapes in 2018. I just loved that they were a female-focused brand that really wanted to just empower women. It was a really natural fit for me. 
Together we launched my signature flavor – Peach Bellini – in 2019! Since launch, it's become a top favorite with Seagram's Escapes drinkers!
Valentine's Day is approaching, are you creating specialty drinks with any of the Seagram's Escapes flavors? 
I definitely will be! This year I'm going to make a Frozen Strawberry mimosa. Just add Seagram's Escapes Strawberry Daiquiri to an ice cube tray and freeze until solid. Then blend with Champagne and serve with a strawberry garnish! (Full recipe here)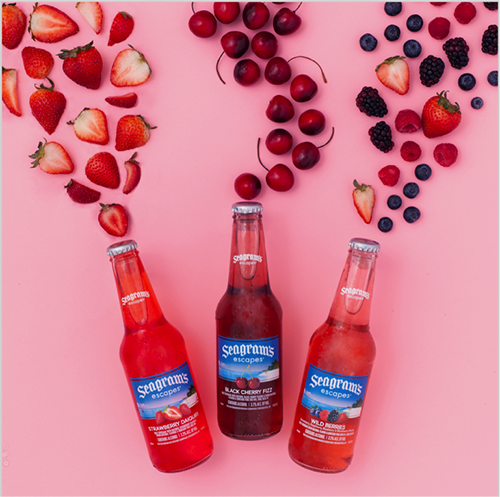 Which flavor of Seagram's Escapes is your personal favorite and how do you like it served? On the rocks or chilled? 
I'm partial to my flavor I created with Seagram's Escapes which is the Peach Bellini! It's a Bellini-style cocktail with really delicious juicy peach and tart orange flavors. 
I use the Peach Bellini to make one of my go-to cocktails when I have girlfriends over, called the Peach Sparkler. You just add a little bit of vodka to the Peach Bellini flavor and serve over ice (Full recipe here). I also love the Jamaican Me Happy flavor! It has watermelon, guava, lemon, and strawberry flavors and is always a fan favorite.
 Learn more about Seagram's Escapes by visiting their website.
All images courtesy of Cynthia Bailey and Seagram's Escapes