Music is the connection that brings together cultures and people from different walks of life all with the intent of enjoying a sound created by someone hoping to share a message, vibe, or mood. Garrett Johnson of Tweakn Productions does just that with the melodies produced through his production company Tweakn Productions. Johnson is celebrating the company's second anniversary with a new EP titled, Tweakn. We take a look into his journey and discover out the gems behind this new school producer, keep reading to find out more.
To begin, what was your motivation you to create Tweakn Productions?
My motivation was my love for different styles of music. I wanted to be creative and not limited to one sound. Tweakn allows me to do that.
What does it mean to you to create music that artists will eventually make into their own hits?
It feels awesome. Many people get stuck listening to one particular sound and think if something doesn't sound like what they are used to, then it's no good. So when people reach out to me, that automatically let's me know they enjoy creativity and what Tweakn brings to the table.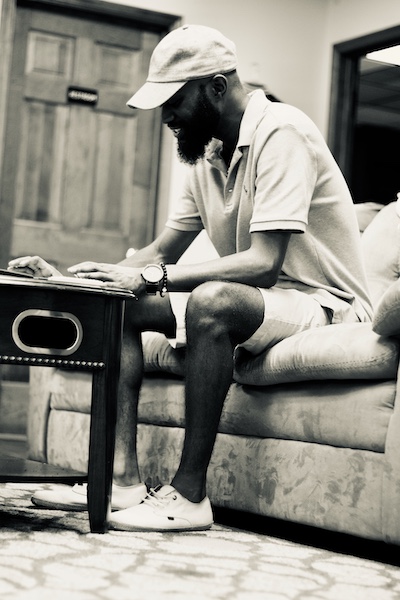 What is your favorite part of the creation process?
I would say my favorite part is creating the drum patterns and warping certain sounds to create new ones.
How do you stay inspired to produce new sounds?
Traveling by far is one of the main reasons I stay inspired. Just being able to get out of the city and decompress allows me to keep a fresh mind.
What is something people would be surprised to know about your process?
Well without going into too much detail, I would say how I actually create the music.
Why should artists choose Tweakn Productions?
Artist should choose Tweakn if they are wanting something unique in sound while not compromising on quality.
What can we expect next for you?
Of course more music and future projects. If you want to keep up with the latest from Tweakn Productions follow tweet.b.tweakn for daily content and news.
For more information on Tweakn Productions: