Actress, Hailie Sahar is best known for portraying the co-founder of the House of Ferocity Lulu Abundance in FX's hit series, Pose. With the series' upcoming return to our television for season 3, we had to catch up with Sahar to discuss her experience on the hit show, what we can expect to see in the new season, and much more!
Tell us about your experience on the hit series, Pose.
I would say that if I had to sum it up, the experience has been a dream. It honestly feels like I'm floating. It was something that I've wanted since I was a child. I always the kid talking to myself in the mirror, accepting my award with my remote control as my microphone. To be a part of a hit show feels like I'm floating on a cloud. It has come with a lot of activism along with my artistry. I believe they go hand in hand, especially in today's time with everything happening as far as the MeToo movement and the Trans Right movement as well.
How were you able to connect with your character Lulu in order to bring her to life on the big screen?
Lulu has been a very complex character in the sense that she is the character that you don't get the full story of during the first or second season. As the seasons move on, Lulu has slowly been dissected. Lulu is obviously a fierce character. She's a regal character but doesn't express that firsthand. You always see that she's up to something, but you don't necessarily know exactly what it is. For me, I've always had this self-confidence about myself. I think that I went through a phase where I was afraid to let the world know I felt good about myself or I was fearless enough to do things my way. I went through a phase of wanting to please everyone else and fit into this bubble of normalcy that I thought people wanted me to be. I think that's who Lulu was in the first season. She was the second in command to the House of Abundance, which was run by Elektra Abundance (portrayed by Dominique Jackson). As you see as the episodes move on, Lulu branched off and became her own mother of House of Ferocity. I think that says a lot for me just with my career. No one knew I was trans experienced and I was afraid of people knowing and how they would treat me. I found the connection between two people that have something more inside of them but were hesitant because of outsiders to display that and actually having the courage to go ahead and do that.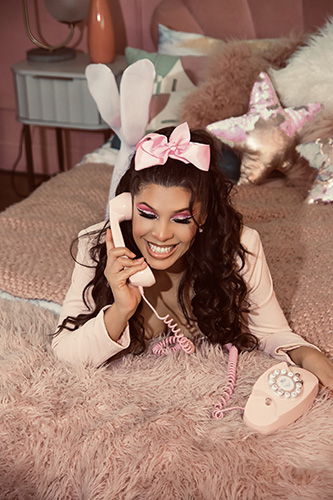 What can we expect to see in the third season of the hit series?
I can't say too much, but Lulu has been dissected more and more each season and episode. I would say that we're going to get more of that. A little more of who she is and peeling back the layers of Lulu.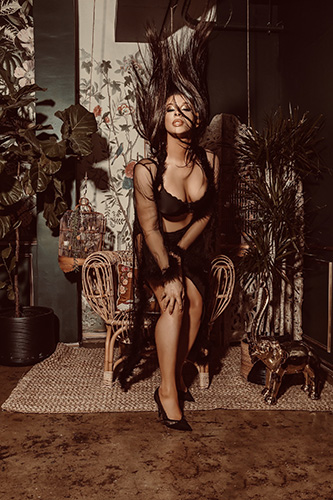 Is there anything you are currently working on you could tell us about?
In the future, I will be taking a seat in the producer's seat more. I've always been a writer and produced my own content. That's more of what you'll see. One of the latest projects I've produced is my new single. I'll be releasing my new single this year and I'm super excited about it. I worked very hard and I can't wait for the world to hear it. I'll also be starting my new YouTube channel as well so many of my updates and behind the scenes look at my life will be on my YouTube as well.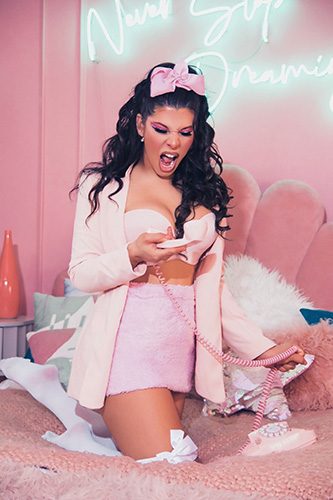 For more on Hailie Sahar, follow her on Facebook, Instagram, Twitter, & YouTube.
All images by Kem West Photography