Hair by Jay truly has a remarkable, inspiring story of his own. He first began working at McDonalds and worked his way to pursuing his true passion of being in the beauty space. Today, he is one of the most sought-after hair braiders and wig installers in all of Hollywood! The Los Angeles native has an impressive clientele list that includes Blac Chyna, Jeffree Star, and so many more! We had the honor of speaking with him to discuss his start in the beauty industry, his exciting new master class, and much more in our exclusive interview.
Tell us how you got into the world of hair.
I actually got into hair after I went to school for criminal justice and realized I wasn't so passionate about law. I opted to do hair because at a very young age because I was able to get really creative doing different designs. When I was braiding my friend's hair I would love the outcome and reaction/compliments that it would get from friends and even strangers. So eventually I picked up on other hair techniques and little by little I built my clientele
You've worked with so many celebrities. Has there been someone that has left a special mark on your career?
I've never really fanned out working with any big names celebrity, I always have been more a fan of my own work and amazed about the things I create with hair and the way I make people look and feel. However if I was to say the moment that marked my career was probably working with this Latin artist "ivy queen" for a Spanish award show that I grew up watching "premios los nuestro"  She performed doing a tribute for an artist I enjoyed watching when I was younger and when I heard the beat drop to one of my favorite songs announcing the performance I got chills and that's when I felt like okay I'm officially successful at what I do.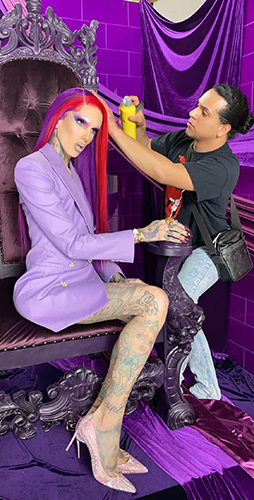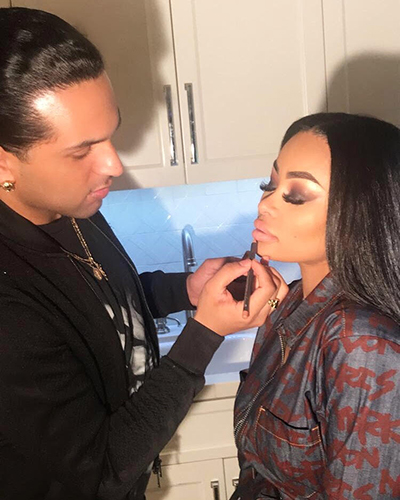 Tell us about your new master class and what all it offers.
My new master class is taking place online and in person on Sunday October 17. It's a virtual class where I'll be showing the steps a person requires to create a realistic looking wig. I'll be explaining how to work on different skin tones and different types of hair textures. Additionally I will share the products I personally use to create these different looks on the celebrities that everyone admires.
What are you currently working on and what can we expect to see from you in the rest of 2021?
I'm currently working branding myself and promoting my online website, which sells wigs as well as working with new people and projects that still relate to hair but where I don't have to be so much hands on.
For more on Hair by Jay, follow him on Instagram today!
All images by Michelangelo Reyes