As we approach the final stretch of 2020, without question it has been an uber-challenging year for many. In spite of, there are some warrior women who are determined to press forward under pressure and soar into the depths of the destiny that God has planned for them. Haith Johnson, CEO of Le'Host Hair and Wigs, is no exception. When we recently met over the early summer, I was astounded by the success of the business that she and her husband (Henry) built from the ground up. Moreover, I was elated to learn that she genuinely loves and cares about people, especially in the service to women who been diagnosed with cancer. Her 30+ years of trailblazing in the beauty industry has impacted the lives of many around the country. Her life's work continues to shine brightest even among some of the darkest seasons of history.
Haith, what message of encouragement you would express to women during these unprecedented times?
Yes, COVID-19 has a huge impact not only in America but around the world. If I could offer any advice to any woman especially entrepreneurs, it is to never forget your purpose of who you are and what you have to offer to others. Your purpose must be the driving focus and outweigh every opposition you may ever face.
We, as women, will always and have always dealt with unpredicted challenges that may have evolved in our lives. Whether it was bearing a child prematurely, breaking up from a relationship unexpectedly, or processing a diagnosis we were not ready to hear. Women by nature are full of resilience with an unapologetic strength that has been embedded in us by our Creator. I believe therefore we are the ones that have been entrusted to be the portal that brings life.
My advice during this new adjustment is to stay focused and centered on who God created you to be. We cannot figure this out—we must follow this out. Keep the main thing, "the main thing" and remember Love and Forgiveness must be at the core of who we are and how we operate. 
Haith, you have touched so many lives through the empowerment of women through wig care services. Why did you originally pursue this as a part of your life's work? 
Being in the beauty industry for over 30 years as a celebrity hairstylist was a great life when I was able to travel the country making women look beautiful on various platforms such as the Soul Train Awards, Stellar Awards, and Grammy® stages, it felt amazing to contribute to their beauty being displayed on those platforms and watching them operate in their gifts, talents and seeing them captivate the audience.
I knew I had an impact that brought joy and uplifting with what I had to offer. Shortly thereafter, I was affected tremendously by a friend who was diagnosed with breast cancer, and another girlfriend at age 34 lost every strand of hair on her body.
I watched seeing how it devastated them both and knew it was time to allow my gift to cultivate to serve women with my talents bringing them dignity, restoration, joy, and appreciation. Watching them lose their hair was devastating indeed but knowing that I had a solution for them was rewarding. I witnessed the toll it took on their self-image and their soul. That's when I realized that I could bring solutions to her and so many other women who have lost their hair due to medical conditions. It then became a commitment that I would be responsible for making women beautiful on the outside as well as the inside.  I knew that I couldn't only help my girlfriends but help women all over the world. Thus it's become a life journey of me serving women with what I have been given.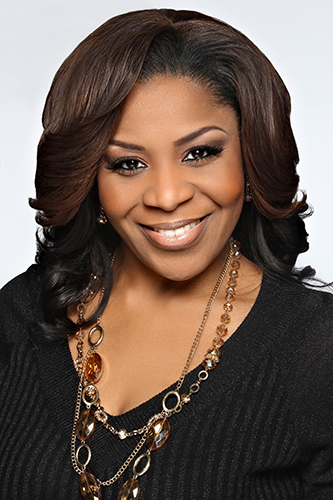 Haith, what are some of the benefits (physical, emotional, etc.) that you have firsthand witnessed from women who have worked with you as a result of your work?
I'll never forget working with a woman who was in a domestic violence relationship for over eight years. She told me how one night he came home and beat her so badly, all she could remember is looking on the floor through her bloody, swollen eyes. She recalled seeing her hair all over the floor, he pulled the majority of her hair out. After being rushed to the hospital, she knew that she had to get out of that situation. It had been years for her to not only look in the mirror but to feel some sense of self-worth. One can only imagine the scars that were left not only on her soul but also on her scalp. She has suffered from alopecia due to the abuse. I explained that wigs would be able to help her but not heal her, for she had to go through the process of not only forgiving him but forgiving herself or staying in a relationship like that.
I taught her how to properly wear wigs and with that small gesture of assistance This sister is not only restored, but her self-worth, self-image, and her soul were restored so that she could go on to be what God created her to be. She was able to forgive him then, so she can walk in her now!
Haith, how has your faith played an integral part in the way of entrepreneurship and how you operate your business?
The best way to answer this question is from the scripture, "The kingdoms of this world have become the kingdoms of our Lord and of His Christ, and He shall reign forever and ever!" (Revelations 11:15). This is one scripture that is my soul core belief as a businesswoman. I believe that God places us in various industries not only to become successful in those industries but to dominate our sphere of influence and bring righteous change. I truly believe that once you give your life to Christ you become a kingdom representation of how God desires the world to look and to be. I believe that we are should always display the love and forgiveness that God has shown us. "Thy kingdom come, thy will be done on earth as it is in heaven!"
I definitely believe in Kingdom principles that are operated with the utmost integrity representing the One that has sent us as an ambassador in the earth. Lastly, I believe everyone that represents God should live their life in the same manner: mastering love, forgiveness, and displaying the fruit of the spirit (divine attributes of God.)
Haith has recently received several notable nominations for awards, named recipients of awards such as the Michigan's Greater Lakes Women Business Entrepreneur of the Year and has exciting plans for expansion to serve more people in the beauty space and global marketplace.
For more on Le'Host Hair, click here.
(Contact for a customized consultation.)
Location: 305 West 9 Mile, Ferndale MI 48220
Follow Le'Host Hair on Facebook & Instagram.
All images by Bre'ann White