"Helping Improve Mankind by Healing Every Race" is the motto that Michelle and her husband Harry Dunn live by. Michelle is a woman of faith, determination, extreme passion, and above all, a woman after God's own heart. Michelle has an extensive background in law enforcement for 18 years investigating fatal accidents for the State of Indiana. She is an Indianapolis, Indiana native, raised in a single-family home in the 46218 zip code area. Michelle and her husband are changing the education world with their charter school, Him by Her Collegiate School for the Arts. They specifically placed it in the marginalized area to make massive impact.
We sat down with this phenomenon of a woman, to get more insight on who she is and why she does what she does.
Please tell us who Michelle Christian Dunn is?
Michelle is a woman of GOD, a wife, and a mother of three young men. She also a woman who has been broken but healed, tired but made strong, defeated but an overcomer. If you tell me I can't l, I will show you I can. I love to be challenged in areas that I never thought I would explore. I love to minister to young women, and allow them to see the me in them, because I once was in their shoes. 
What made you want to open a charter school in a marginalized area in Indianapolis?
Growing up in the 46218 area code we had communities centers, after school programs, and neighbors who looked out for one another. Moving forward, funds have been taken out of schools so the programs and community center that once existed for free no longer exist and what once was a safe neighborhood, is now impacted by gangs and drugs. So, you ask why I wanted to open a charter school? Because I want to be a part of the change, not just talking about it, but doing something about it. My husband Harry and I didn't want to be just the school that provided education for our children in the community. We wanted to reach beyond the child and provide resources to the family by providing wrap around service offerings such as a nursing school, anger management, and holistic healing to name a few. Because if you can heal the family, you can heal the village. And if you an heal the village, you can heal the community.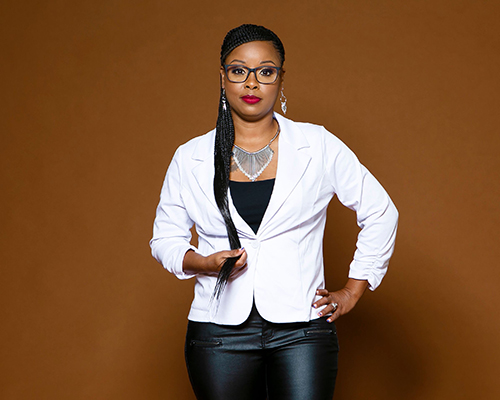 What would the Michelle of today tell the 21 year old Michelle?
I would tell the 21 year old Michelle you are stronger than the challenges before you.That it's okay if you fail, keep pushing forward because your blessing is in arms reach. Let go of those dead relationships, generational curses, and every suicidal thought, GOD has a plan and purpose for you even in the middle of your mess. Look yourself in the mirror and love the woman you are and the woman you are becoming. You are victorious. Speak life, love, and joy into yourself. Fix you crown queen because the best is yet to come. 
What do you want to say to the woman who doesn't feel like she's good enough to make it in the marketplace?
First, NEVER say you're not good enough. Everyday you awake GOD have given you promise and purpose. Find out what your passion is, and sow into it. At first you may fail 100 times, but all it takes is that one time for the doors to open. My motto is: I'm no better than the janitorial or the McDonald cashier, because I treat them the same way I would want to be treated and that's with respect. No matter what your title is today, if you start walking, talking, and speaking it into existence, your purpose will prevail in this marketplace. 
What do you want people to know about you?
I haven't always been saved, but I'm so glad I am. I say that because I am who you meet. I don't wear a mask.  I'm not ashamed to share my testimony, I'm very humble, and I love to help build other women up. In today's society we have too many women tearing each other down, degrading ourselves to try to be something we're not. If we start building each other up, patting each other on the back, wiping the tears from each other eyes, and praying for one another, that's when we become strong , resilient , and the virtuous woman GOD has called us to be. 
How can people stay connected with you outside of this interview?
I can be reached by email at Himbyherfoundation@ymail.com.
All images by Lacoiya Reed (No_exp_photography)