Hit culinary competition series Hell's Kitchen returns for its 19th season on Thursday, Jan. 7 (8:00-9:00 PM ET/PT) in a flashy new setting, as Chef Gordon Ramsay takes the show to Las Vegas, the city that's home to the world's first Gordon Ramsay HELL'S KITCHEN restaurant at Caesars Palace. For the first time ever, 16 aspiring chefs from around the country will roll the dice and head to Sin City in the hopes of winning big.
Each week, the competition will get hotter as the chefs are put through rigorous culinary challenges – reaping high stakes rewards and punishments, all with a Sin City flare. But only those who possess the right combination of ingredients will continue in the competition, until one is named winner.
At stake is a life-changing grand prize, including a Head Chef position at Gordon Ramsay HELL'S KITCHEN Lake Tahoe at Harvey's Hotel and Casino, and the title of HELL'S KITCHEN winner.
MEET THE RED TEAM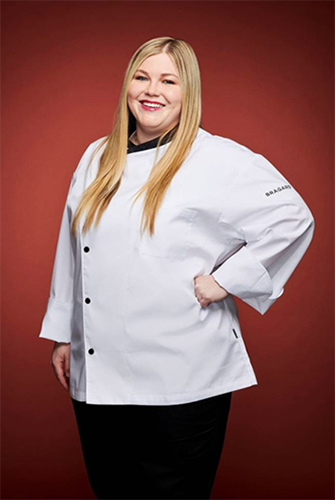 Amber Lancaster
Chicago, Illinois 
Facebook | Instagram | Twitter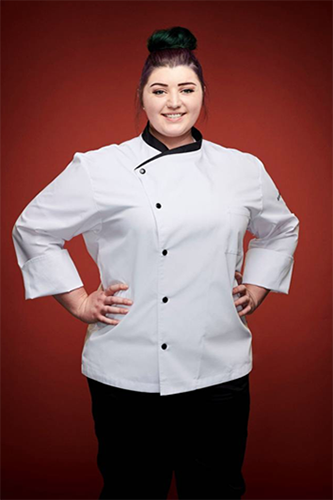 Brittani Ratcliff
Morehead, Kentucky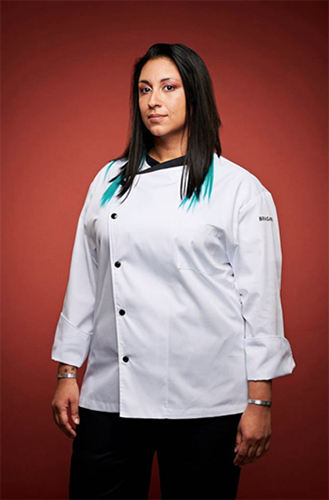 Fabiola Fuentes
Indio, California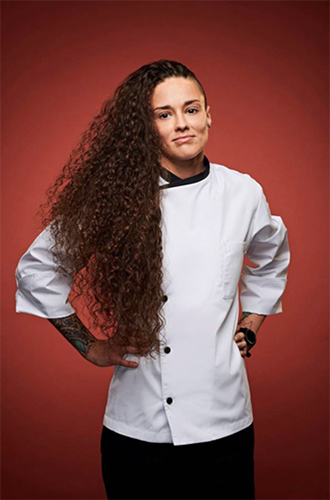 Jordan Savell
North Richland Hills, Texas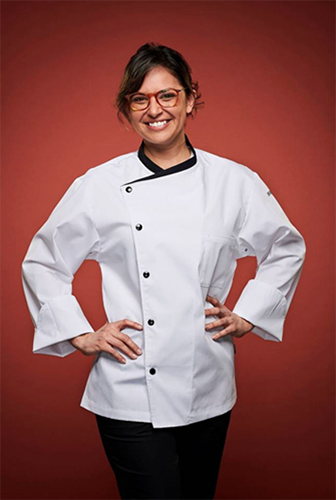 Kori Sutton
Los Angeles, California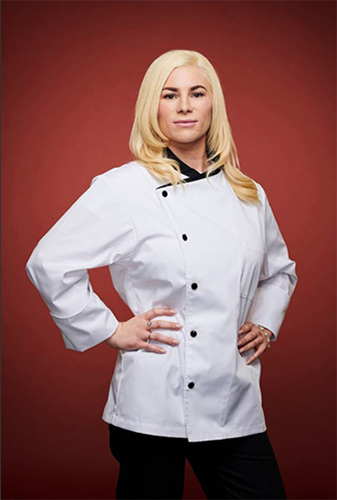 Lauren Lawless
San Diego, California
Instagram | Flawless Cuisine Food Truck Instagram | Twitter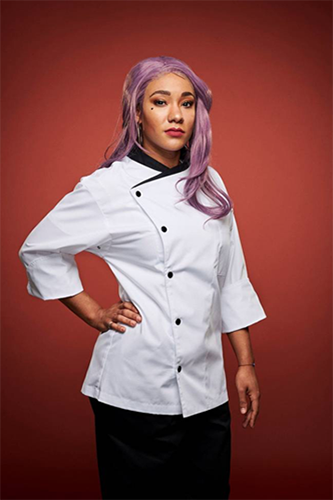 Mary Lou Davis
San Antonio, Texas
Nicole Hanna
Wolfeboro, New Hampshire
Facebook | Instagram | Yellow Jacket Chef Wear Instagram | Twitter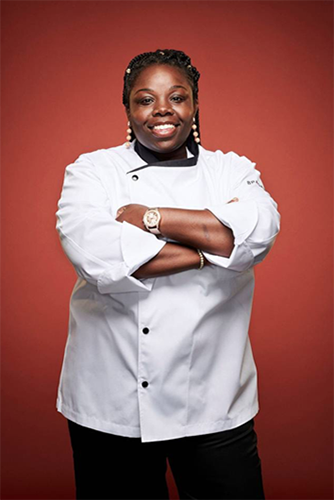 Syann Williams
Atlanta, Georgia
MEET THE BLUE TEAM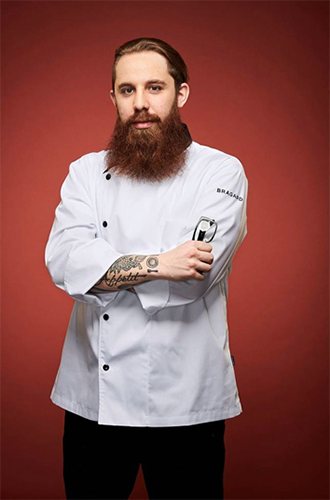 Adam Pawlak
Milwaukee, Wisconsin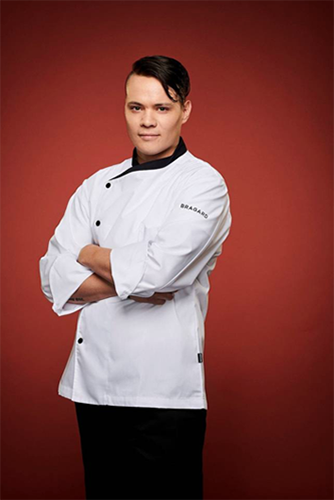 Cody Candelario
Sherman Oaks, California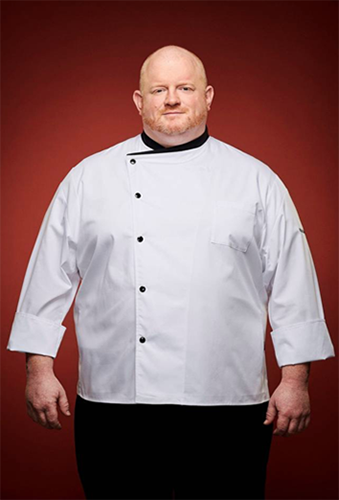 Declan Horgan
Washington, DC
Facebook | Instagram | Twitter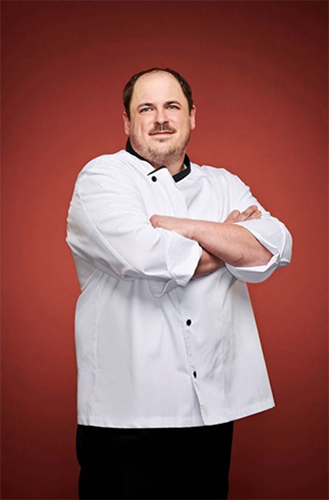 Drew Tingley
Millmont, Pennsylvania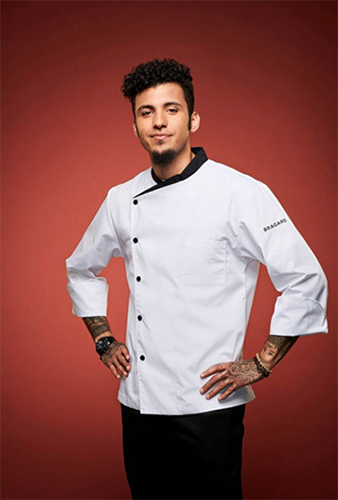 Eliott Sanchez
Bayonne, New Jersey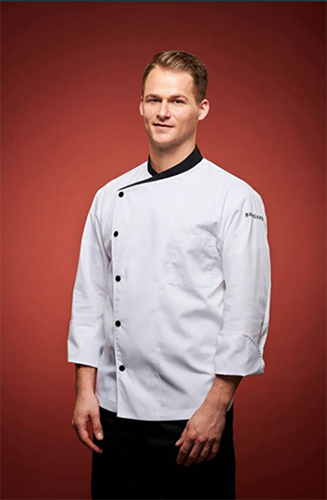 Josh Oakley
Denver, Colorado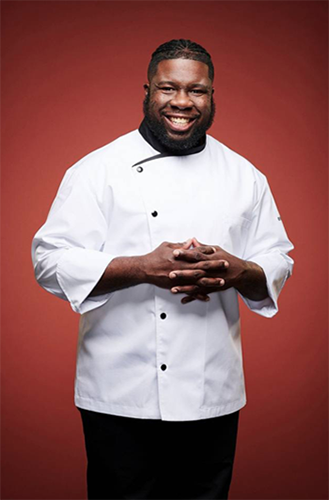 Kenneth McDuffie
Philadelphia, Pennsylvania 
Facebook | Instagram | Twitter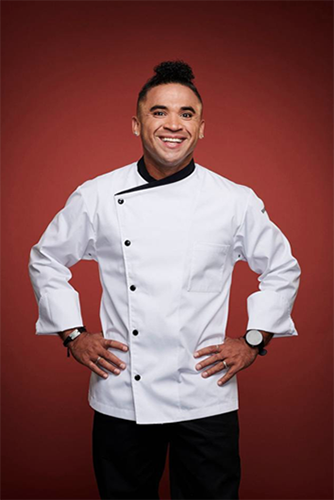 Marc Quinones
Albuquerque, New Mexico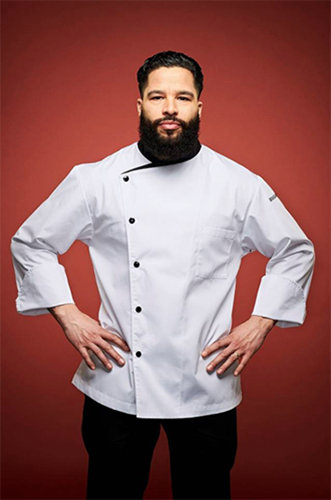 Peter Martinez
Palisades Park, NJ 
Facebook | Instagram | The Digital Food Truck | Twitter | The Digital Food Truck Twitter