Yes, you read that right. There is a face mask on the market that has over 42,000 reviews on Amazon!
If you're anything like me, than reviews are your best friend. They are the truth! Anytime I make a purchase, I make sure to read the reviews to find out about quality or to see if I need to size up or down.
I have been on the hunt for a good face mask and literally, when I typed Face Mask on Amazon, this one was the first to pop up and for good reason! Aztec Secret's Indian Healing Clay is a mask that will give your pores the deep clean, you didn't know you needed.
The best part about it is that it is just $15! Yes, $15 for clear pores. It's super easy to use too!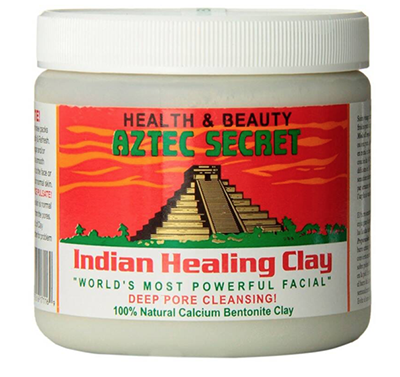 Aztec Secret Indian Healing Clay, $15
All you have to do is mix it with equal parts apple cider vinegar or water. This creates a paste. Apply it to the face and let it sit for five to ten minutes. Your skin will begin to tighten as the clay dries but I find that its kind of satisfying.
Seriously, Amazon lovers – this face mask is a game changer!
Have you tried any other face mask from Amazon? Let us know in the comments below!