The girl mom experience is quite a unique journey as a parent. The cuteness overload can sometimes be met with challenging paths and steep hills to climb. But for Naeemah Staggs, she is finding her own footing as she creates her own memorable experience. "Being a girl mom is the most difficult, amazing, terrifying, and natural thing!," she expressed. Naeemah is one of the five co-authors of the new children's book anthology, Dear Daughter: A Celebration Of Love.
The new book title includes letters of inspiration to girls everywhere and of all ages. Not only is the book for girls but it is equipped to build on the mother-daughter relationship. "The Dear Daughter children's book will highlight the beauty, complexity and fullness of the mother-daughter relationship," Naeemah adds. As a new author, Naeemah drew on many writing inspirations, self-reflection, and more for this project. Here's what she shared:
What inspired your writing journey?
"It used to be that I had something to prove because writing has always been intimidating for me, but now I just want to leave a legacy for my daughter and her peers."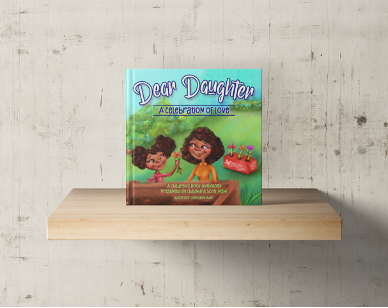 What does motherhood mean to you?
"It is the privilege of both ushering in and learning from the next generation."
Why was it important for you to inspire young girls through this picture book collaboration?
"I'm all about adding to the growing collection of diverse books. Representation is so important across all genres and mediums – it allows our children to see themselves in the world in which they are apart, therefore broadening their exposure to endless possibilities."
Naeemah Staggs is a writer and change agent on the rise. Her nurturing and gentle spirit is set to uplift lives through her writing, business brands, and beyond. "My Black Girl Magic will always be within me!," she exclaims. Purchase your copy of Dear Daughter: A Celebration Of Love from Naeemah today! Connect with Naeemah Staggs by visiting her online:
https://linktr.ee/ichoosethesun
https://instagram.com/ichoosethesun?igshid=YmMyMTA2M2Y=
http://www.iamfemspiration.com/
Photo credit is courtesy of Naeemah Staggs
Writer, C. Scott, is a mompreneur, authorpreneur, MSW, and blogger. Follow her online as @curls_coils.