As we celebrate Black History Month, we give special recognition to Black filmmakers Duane and Antionette McCoy, founders of Legind Studios who have contributed so much to the entertainment industry and the world. Join us in celebrating Black History Month and honoring these powerhouse husband and wife filmmakers the field of television and film.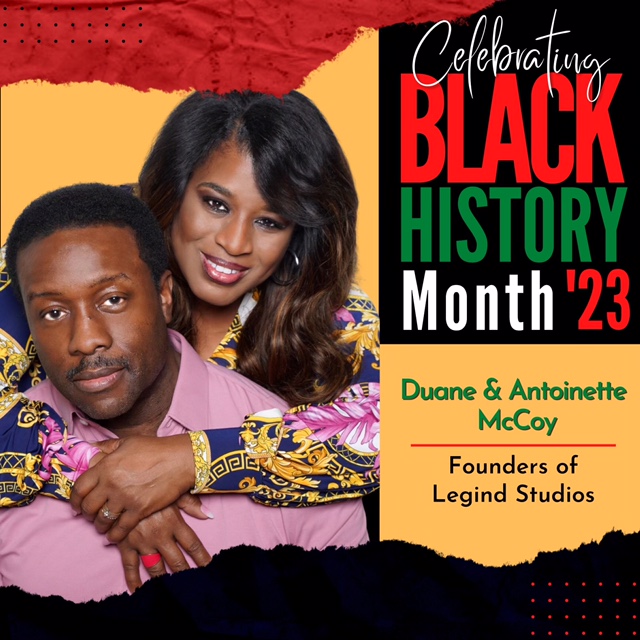 Legind Studios is set to release the 'much-anticipated' New World Order: Dark Prince film directed by Duane McCoy . The thriller movie is expected to release in selected theaters in April, 2023.
Dark Prince written, composed and executive produced by the powerhouse husband and wife duo is taking Hollywood by storm with its adrenaline-rush suspense thriller based on the book of Revelations in the Bible. The film written, composed, and executive-produced by Duane McCoy, inspired by the prophetic events that happen throughout the bible is written extremely smart.
When a god takes on the form of a man, a grief-stricken sergeant must battle his internal demons to defeat an evil empire in the film, Dark Prince.
Dark Prince is one of Duane McCoy's soaring directorial achievements with its masterfully written storytelling. The film manages to keep the adrenaline flowing from beginning to end. With a star-stellar cast skillfully directed by Duane McCoy, Dark Prince, the film is being called as one of the best-made true stories that hasn't happened yet by film critics.
Dark Prince produced and casted by Antionette McCoy stars Jon Briddell, Xavier Christian, Antonio De Lima, Sarah Dolhansky, Allen Perada, and Danny Chung.
Click here to watch Dark Prince Trailer.
When asked about the film, director Duane McCoy says, "The film is powerful and well-written with an incredible cast." "I know movie-goers will enjoy this high adrenaline rush thriller."
Legind Studios has released New World Order, New World Order: The End Has Come, and the much-anticipated forthcoming, New World Order: Dark Prince film.
Click here to check out Legind Studios films.