OT of 'The OT Radio Show' has interviewed some of the biggest stars in the business, but he insists he is more than that. Aside from being an energetic radio personality, he also describes himself as a father, mentor, and businessman. OT comes from Philadelphia, Pennsylvania, the home state of Will Smith, the Philadelphia 76ers, and Amish apple dumplings. He was raised in a home that celebrated the music of many different genres. His parents played soothing jams such as Bob Marley, Earth, Wind & Fire, Last Poets, and more.
The family continues to hold a place near and dear in OT's heart. He has three mentors in life, the first being his father, who taught him the importance of being involved in one's community. The family's matriarch comes next as his mother, who gave him the timeless skill of being loving and kind to all who cross your path. The third is his grandmother, who taught him he must always put God first. From there, he adopted the motivational spirit of showing other children that anything can be possible.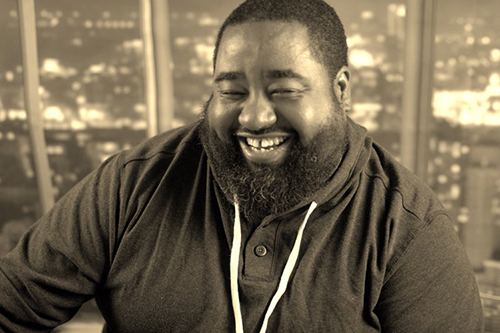 A computer science degree led to the technical creation of 'The OT Radio Show.' Enhanced by his love of music, he also wanted to give a platform to those who did not have a voice. To date, OT's favorite interview is listed as one with fellow radio personality and author Michael Baisden. After the show, they had a memorable conversation about the radio business and life in general. He treasures that memory and looks forward to making even more favorable impressions.
The advancement of technology has not been lost in OT. He sees that entertainment changes around him but sees growth as an essential medium. Blog posts and social media have taken over, giving him more lucrative avenues to explore. The radio host views an ability to network successfully as an accurate measure of success. In 2022, he states that he sees an increase in marketing and sponsorship opportunities coming the radio show's way. You can follow 'The OT Radio Show' on social media, where one can grab a listen to the latest vibrant show!
All images provided by The OT Radio Show