Lauren Ashley of LA Weddings & Interiors announced the completion of Gianna Floyd's Bedroom Makeover and the release of the newest addition in her luxury pillow collection, one of which was created in Gianna's honor. Gianna, the 7-year-old daughter of George Floyd and Roxie Washington, was thrust into the spotlight as the nation seethed with outrage over the death of her father. She captured many hearts and the attention of the nation after boldly proclaiming that "Daddy changed the world."
The new collection by LA's Warm & Fuzzy, features eight pillows with the Gianna pillow included. A portion of the Gianna's pillow proceeds will be donated to the Gianna Floyd Trust Fund. Each pillow in this collection is named after a significant woman who has had a positive influence on Lauren.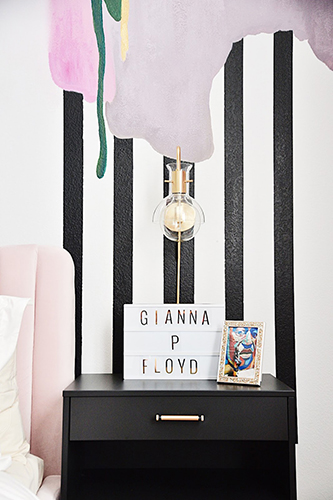 Like a page out of a magazine, Gianna's new room features a custom funky mural with cozy furnishings and classic furnishings. The room was topped off with a bubble chandelier and cheetah print accent stools.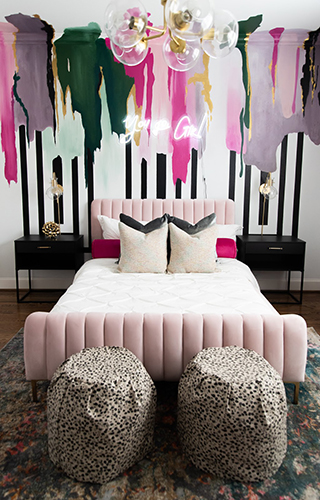 Lauren Ashley, the founder of the award-winning Houston based Interior Design boutique, LA Weddings & Interiors, was thrilled to be a positive force at such a transformative time in Gianna's life. Inspired by the fight for justice, she used her talents to give back in a way that would make an impact for years to come. Lauren uses her platforms to highlight the need for justice for African Americans and to inspire others to live a life surrounded by beauty and love.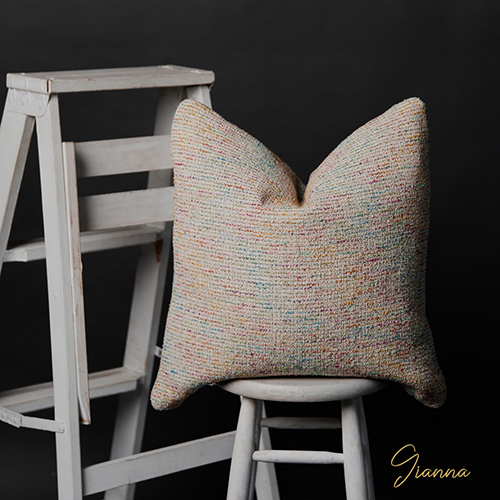 Lauren runs an upscale interior design and event planning operation that services clients across the country. She is a three-time recipient of The Knot Best of Weddings award and has been featured in several publications including Voyage Houston, Shout-out HTX, and Sheen Magazine.
Photography: Krytondra of Kyrtondra Mamou Photography
Videography: Rashid of Right Time Solutions | Instagram
Organization: Sherisse of The Neat Suite