As the temperature rises and the sun graces us with its warm embrace, it's time to indulge in one of the most delightful summer traditions: the picnic. Whether you're planning a romantic outing with your significant other, a fun-filled family gathering, or a relaxing afternoon with friends, a picnic is an idyllic way to bask in the beauty of nature while savoring delectable treats. But why settle for an ordinary picnic when you can create a picture-perfect experience that will be etched in your memories forever?
While selecting the perfect location and choosing the most delicious treats are the first things you'll need to get squared away, we're really here for the picnic fashion! Because, after all, what is a perfect picnic without a few Instagrammable pics of you enjoying yourself in stylish picnic wear?
So, whether you're a seasoned picnic enthusiast looking to take your gatherings to the next level or a first-time picnic planner seeking inspiration, this article will be your go-to guide for picnic fashion. Keep reading to find out more.
Makeup With Jones Road Beauty
Let's start with some beauty tips before we get into fashion. The perfect picnic makeup look will follow the standard guidelines for a daytime look. Think light and fresh with the addition of pretty spring pastels. Daytime makeup looks are typically about enhancing your natural beauty and creating a fresh, radiant appearance. The key is to strike a balance between a polished look and a lightweight feel that allows your skin to breathe.
To achieve this look, opt for a light, moisturizing foundation or a tinted moisturizer to even out your skin tone while maintaining a natural finish. Enhance your features with a touch of neutral eyeshadow, subtle eyeliner, and mascara to define your eyes without overpowering them. A good way to do this is by using an eyeliner pencil from Jones Road Beauty.
Finish off your look with a sweep of blush on the cheeks and a soft, natural-looking lip color to complete the look. The goal is to achieve a luminous, effortless glow that enhances your confidence and ensures you look your best as you picnic.
Perfume by Snif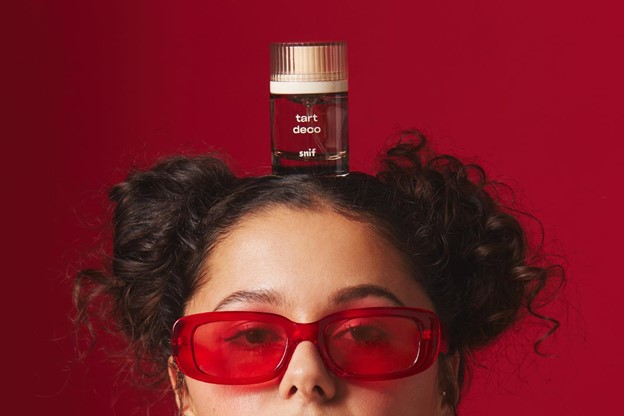 Photo Source: Snif
While your chosen scent may not translate in your Instagram pics, you definitely won't want to skip this step. Scent is a powerful thing, so you'll want to ensure you're choosing the perfect scent to wear to your afternoon soirée. We can't get enough of this cherry perfume from Snif. It is the perfect fruity scent to evoke a refreshing burst of energy and femininity as you mingle with your picnic partners. Make sure to spritz your perfume on your pulse points to help the fragrance stay strong throughout the event.
Fashion With Naked Wardrobe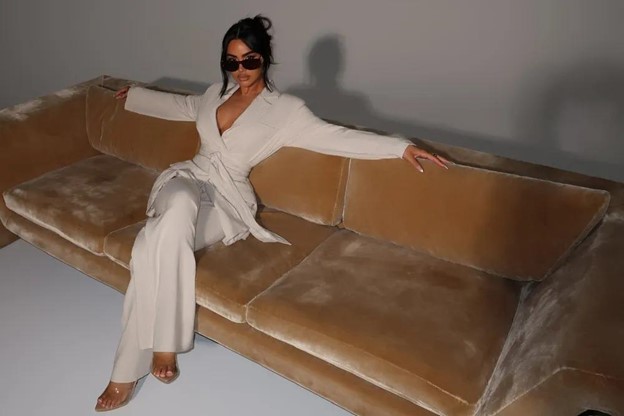 Photo Source: Naked Wardrobe
When it comes to choosing the perfect outfit for a picnic, opt for comfortable and breezy attire that allows you to relax and enjoy the outdoors. Consider wearing a lightweight sundress, a casual pair of shorts, or a flowy skirt paired with a loose-fitting top.
Naked Wardrobe has a line of trendy yet timeless options that are perfect for any outdoor event. Choose one of their pieces that uses breathable fabrics like cotton or linen to keep you cool in the spring or summer heat. Don't forget to bring a hat, sunglasses, and sunscreen to protect yourself from the sun while still looking effortlessly stylish.
Enhance Your Outfit With Lapel Pins and Coins
Lapel pins have emerged as the perfect summer accessory, adding a touch of personality and charm to any outfit. These small but impactful accessories can instantly elevate a simple ensemble, making them ideal for not just formal occasions but also casual daytime outings like a picnic.
From playful floral designs to nautical themes or tropical motifs, lapel pins allow you to experiment with different patterns, colors, and textures. They can be effortlessly pinned onto jackets, blazers, hats, or even straw bags, adding a pop of visual interest that captures the essence of summer. Check out Lapel Pins and Coins' line of lapel pins to take your picnic fashion to the next level.
Shoes by Kizik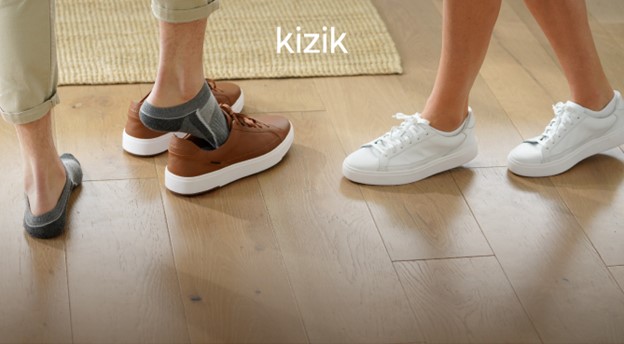 Photo Source: Kizik
When it comes to selecting shoes for a picnic, you'll want to prioritize comfort and practicality. Your footwear should be suitable for outdoor activities and be able to handle uneven terrain. Think something along the lines of sandals, flats, or sneakers. Depending on your chosen location, you may want to consider closed-toe options to protect your feet from any potential hazards.
Whether you prefer a casual and sporty look or something more stylish, Kizik has you covered.  Kizik has everything from sneakers to pregnancy shoes for you to choose from to complete your perfect picnic look.
Create a Date Look With Pictures on Gold
If you are going on a picnic date, you'll want to create a more romantic and feminine look. One way to do this is to create a style with a locket necklace from Pictures on Gold as the centerpiece. This will not only add a classic and sentimental touch but will also evoke feelings of love, cherished memories, and timeless elegance.
To complete the romantic vibe, opt for a soft and feminine ensemble. Consider wearing a flowing maxi dress in a pastel hue adorned with floral patterns or delicate lace detailing. Pair it with a lightweight cardigan or a denim jacket if you need to layer.
Then, choose a locket with intricate designs or an antique-inspired piece to enhance its romantic appeal. Keep the rest of your jewelry minimal to allow the locket necklace to shine. Complete the look with a pair of comfortable sandals or ballet flats and a woven straw hat for a dreamy, romantic picnic outfit that captures the essence of love and enchantment.
Choose a Bag With Like Dreams
The next step to completing your look is to choose a stylish bag. The perfect picnic bag is usually a crossbody or medium-sized tote that allows you to carry essentials like sunscreen, a picnic blanket, and snacks. You'll also want to consider a material that is durable and easy to clean, like canvas or straw. Don't forget to choose a color or pattern that compliments your outfit and picnic setup. Like Dreams has an entire collection of bags for you to choose from that are perfect for a spring or summer picnic.
Personalize Your Bag With Marleylilly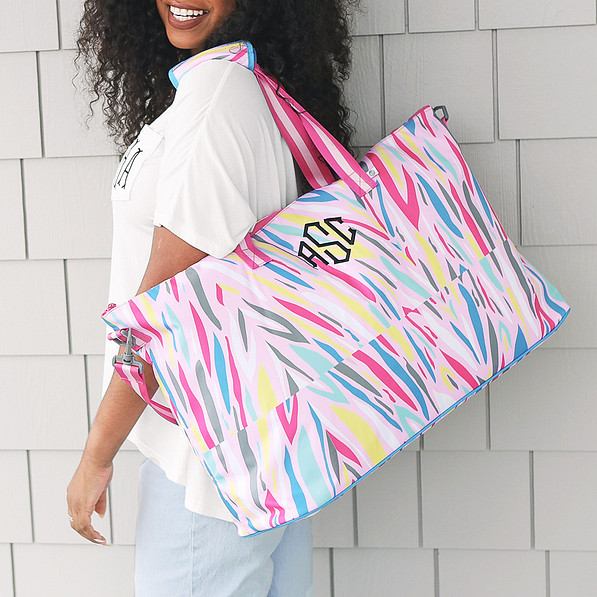 Photo Source: Marleylilly
Personalized bags add a special touch to any occasion, including picnics. Whether it's a monogrammed tote, a custom-printed backpack, or a bag with embroidered initials, a personalized bag not only reflects your individual style but also makes a statement about your attention to detail. Check out Marleylilly's collection of personalized tote bags if you want to add a customized touch to your picnic attire.
Hair by The Beard Club
We didn't forget about the men! Picnic fashion is for everyone, so let's talk about hair and beard care for the gentlemen. When it comes to attending any sort of event (especially if your picnic is a date), proper hair and beard care can make all the difference in your overall appearance.
Before you head out to the picnic, make sure both your hair and beard are well-groomed and styled. Start by trimming any stray hairs or split ends to give your hair a clean and polished look. Consider getting a fresh haircut or styling your hair in a way that suits the occasion and your personal style. If you have a beard, make sure it is neatly trimmed and shaped to enhance your facial features. Use high-quality beard oil from The Beard Club to keep your beard soft, moisturized, and tamed throughout the day.
Accessories for Men by CRAFTD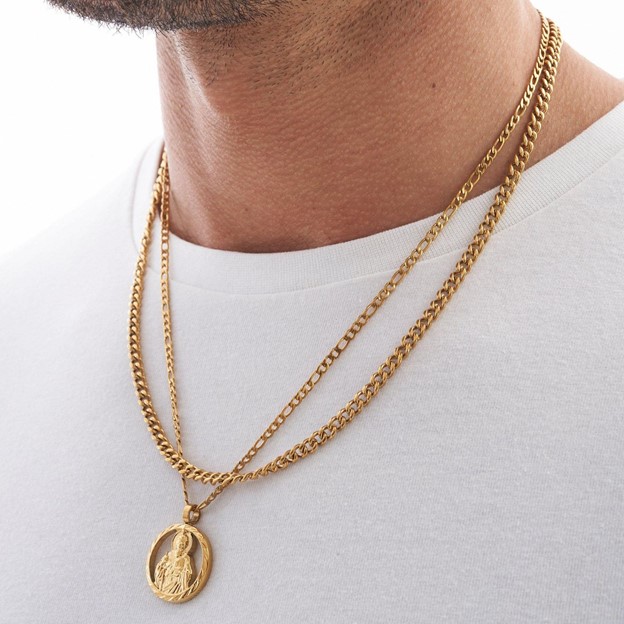 Photo Source: CRAFTD
Men's jewelry can be the perfect finishing touch to complete a stylish and well-put-together look for any occasion. Whether it's a sleek wristwatch that adds a touch of sophistication, a subtle necklace that adds a hint of personal flair, or a pair of cufflinks that exude elegance, the right choice of jewelry can elevate your ensemble to new heights. In the case of a daytime event like a picnic, a simple Cuban link chain from CRAFTD will add a stylish finish to your look without being overwhelming.
Picnic Supplies With Williams Sonoma
Once you've nailed down your picnic looks, the next step is to secure your picnic supplies. From exquisite picnic blankets made with durable and waterproof materials to stylish and functional picnic baskets with insulated compartments, there's no shortage of products specifically designed to enhance your outdoor dining experience. Williams Sonoma has a line of high-quality picnic supplies, including reusable utensil sets, eco-friendly food storage containers, portable spices, and beautiful woven baskets to hold all the supplies.
A picnic basket adds an element of nostalgia and charm to your outing while its sturdy design securely transports your food and drinks. Now, about those reusable utensils — they're not just eco-friendly, they're practical too. Unlike their disposable counterparts, reusable utensils won't bend or break easily, handling anything from a hearty pasta salad to a juicy burger. By choosing a picnic basket and reusable utensils, you're making a small but significant step towards reducing waste, all while ensuring a delightful and fuss-free picnic experience.
Don't Forget a Cooler by Igloo Coolers
If your picnic destination is further away, or if you have food and drinks that need to be on ice, don't forget to pack a cooler! Igloo Coolers has a line of vintage pastel coolers that are sure to perfectly complement your picnic look. They have several different sizes and color combinations for you to choose from, so all of your drinks and snacks will arrive at the picnic cold.
Picture this: you reach in and pull out a crisp, chilled drink. Now that's a way to beat the heat! But it's not just about cool beverages. With a cooler in tow, your picnic menu can go from simple to sensational. Fresh fruits, tangy salads, and even some chilled desserts, everything stays picnic-perfect inside. Plus, it's like a safety shield for your food, keeping the spoilage worries at bay. So, pack some ice, arrange your tasty treats, and let your cooler make your picnic a chilled-out, delicious affair!
Drink and Snack Tips
When it comes to snack and drink options for a summer picnic, there are plenty of delicious and refreshing choices to consider. For snacks, pack a variety of finger foods like fresh fruits (such as watermelon slices, grapes, or berries), vegetable crudité with dip, cheese and crackers, sandwiches or wraps, mixed nuts, and homemade granola bars. Don't forget to include some sweet treats like cookies or chocolate-covered strawberries for a touch of indulgence.
As for drinks, quench your thirst with an assortment of refreshing beverages. Prepare a pitcher of infused water with slices of citrus fruits, cucumbers, or mint leaves for a revitalizing option. Consider bringing along pre-bottled iced teas, sparkling water, or lemonade for convenience. For those who enjoy alcoholic beverages, pack a selection of chilled beers, canned cocktails, or a bottle of chilled white wine.
Remember to cater to the preferences and dietary restrictions of your picnic companions, and always pack enough snacks and drinks to keep everyone satisfied throughout the day. This is especially important if you're planning to do activities before or after your picnic.
Your Picture-Perfect Picnic
Creating the picture-perfect look for a summer picnic involves careful consideration of various elements, from outfit choices and grooming to accessories and picnic supplies. By incorporating the right ensemble, including comfortable shoes, a touch of personal style with jewelry or a locket necklace, and the convenience of a well-chosen purse, you can craft a memorable and aesthetically pleasing picnic experience.
Remember to embrace the beauty of nature, select quality picnic supplies, and infuse your own unique touches to create an ambiance that is both inviting and visually stunning. So, go ahead and embark on your picnic adventure, armed with the knowledge and inspiration to curate an unforgettable outdoor occasion that will be worthy of a post on Instagram.