Only Built For Infinity…Rocket Power— Long Live Takeoff!
Sheen Magazine was on the Scene for the 5th Annual Huncho Day Celebrity Football Game and launch of The Rocket Foundation charity event in Lilburn, Georgia at Berkmar High School's Patriots Stadium. The scene was giving lowkey play-off, pro-bowl, and a little Superbowl vibes—consisting of the collective electricity, the positive competitive energy, and the long-lasting impact in honor of ATL Legend, Takeoff.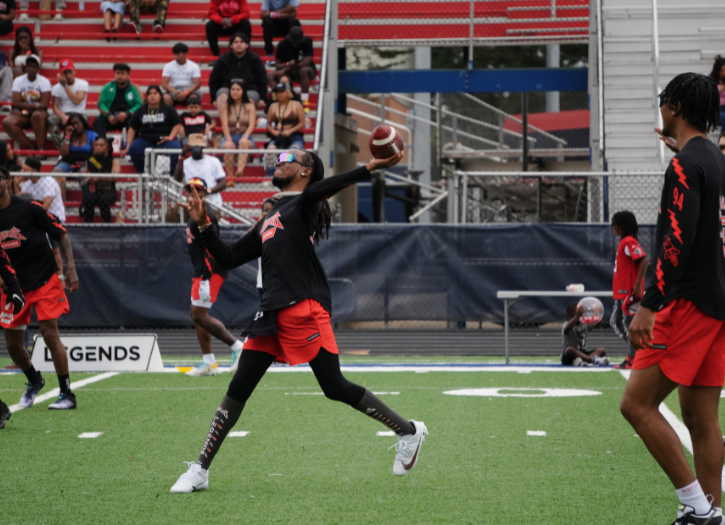 Quavo caught the ball, and he did not fumble it. The rap superstar and former QB returned to his old high school for a field day-esque Huncho Day. The Huncho Lamborghini, McClaren and Quavo's Rolls Royce Cullinan made an appearance, there was a competitive game of tug-of-war, and two high school teams, NFL celebrities—retired and current, took the field for spirited games of football.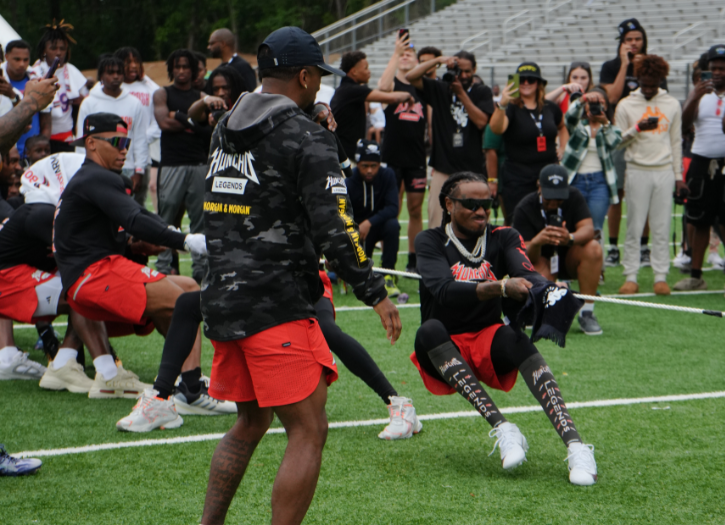 Former NFL Patriots and Superbowl champions—Willie McGinest and Chris Hogan hit the Bermark High School Patriots Stadium. Additional NFL Stars such as, Team Captain Jalen Ramsey and D'Andre Swift came to play. LSU QB—Jayden Daniels was there and his mother promises that Jalen is going to show you something you haven't seen in his earlier years. The face of NBA 2K—Ronnie 2K himself hosted the event. Team Huncho took off with the victory over Team Ramsey and Quavo took home MVP honors at the 5th annual charity game.
"It was a day where we got to play some football, raise money for the community, and remember Take." Quavo commented in a statement.
The Rocket Foundation's Takeoff, generated seven-figures in charity, in honor of Quavo's late nephew—Kirsnick Khari Ball aka "TakeOff", who was killed by gun violence in November 2022. The Migos rapper presented his non-profit foundation with a crisp $2 Million check, with TakeOff's mother and grandmother in attendance. Additionally, all proceeds from the sales of the "Rocket Fairfax Hoodie"—retailing at $140, will also go to The Rocket Foundation. All funding will be dispersed to the Community Justice Action Fund, H.O.P.E. HUSTLERS, LIVE FREE, and Offenders Alumni Association. The Rocket Foundation's intent is to support lifesaving programs through proven, community-based solutions to prevent gun violence.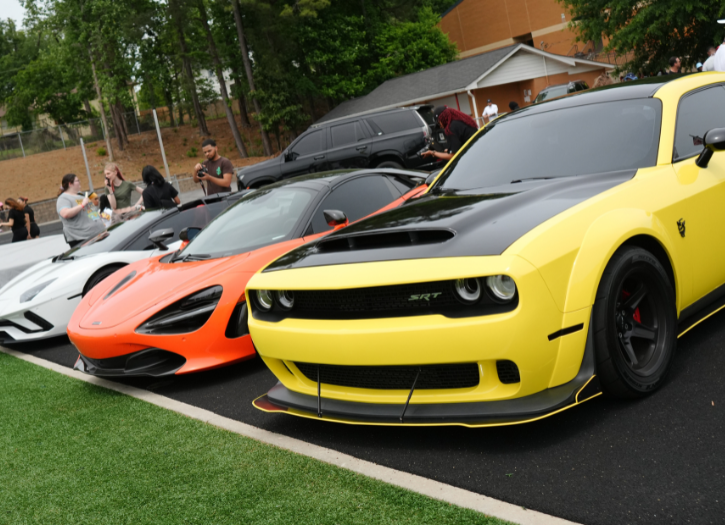 "Rocket Fairfax Hoodie" can be found via www.Legends.com and if you're not already following, tap into @quavohuncho and @quavocares via social media.
Videography and Photography: Jamall Rashad