Just recently, R&B artist, Kranium released his five-track EP, Toxic just ahead of Valentine's Day. Needless to say, the emerging artist introduces his audience to a melodic feel, adding a little spice with his own personal swagger. We recently caught up with him to discuss all the details of his newest project, what it has been like being an artist during COVID, and much more.
Tell us about your EP, Toxic.
It is a culmination of the different emotions and variations of love. Like my campaign, Consensual is Sensual, I want to show the intimacy of "love making" to a broad audience. My best way to do that is with my natural talent of singing. The project features several hit tracks recently released as singles that combine to elaborate the epitome of modern dancehall with hints of pop for mainstream crossover. I want listeners to know that he is not only a dancehall artist but a musician who can cross any fan group! The songs' successes are noteworthy, particularly given their popularity during a pandemic with no club or house party to blast it.
What is your favorite song from the EP and why?
That is a good question but honestly, I just enjoy the project as a whole. I cannot really put one single over the other one because of the time and effort I put into making the music.
How has it been being an artist during this time of COVID-19?
Difficult but need because it forces me to better myself for the future. If you did not look at yourself in the mirror at least once during the pandemic and look to change at least one thing about yourself then I feel like you are being stagnant. Moments in time where everything freezes like this pandemic or at least slow up teaches you to appreciate the little things in life. I'm a better man then ever and that shall reflect in everything I do such as the Consensual Is Sensual movement! Consent is needed, I'm speaking to my fellow men because women deserve better!
What are you currently working on and what can we expect to see from you in 2021?
I'm always working to put out more music and visual content for the fans to enjoy! I am showcasing diversity in my sound to show my talents to all corners of the Earth! Also, my Consensual is Sensual movement is weighing heavy on my mind!
I call for my fellow men of celebrity status and regular civilians to become smoother with how they treat women in general, not just in having sex. I only engage in intercourse with a woman if he feels a special connection and consent. Part of that is keeping open communication lines with your partner, making sure there is a safe space for discussing any matter related to intimacy.
I want to make the world a safer place for women and since my music caters to love, I hope my platform can assist those efforts.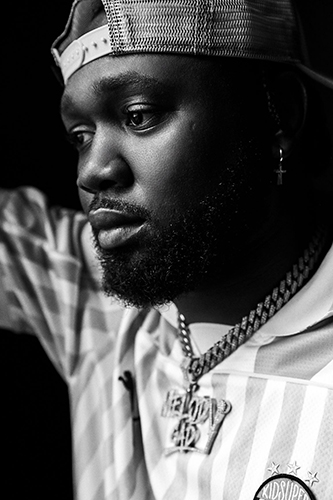 For more on Kranium, follow him on Facebook, Instagram, & Twitter.
All images by Jimmy Fontaine