For over a decade Tyler Bailey has been a luxury brand known for his bespoke designs handmade in Italy. Recently, Tyler Bailey has announced his plan to develop a black-owned garment manufacturing factory in Atlanta, Georgia.
Can you tell us more about, who is Tyler Bailey?
Tyler Bailey is an American footwear designer that has a vision to expand into garments and manufacturing in 2021. 
When did you realize your passion to work in the fashion industry? 
I actually have been a natural artist all of my life. Painting, sketching, sculpting, etc. However, people took more to my talents when I started to focus my skills toward designing shoes.  
You started your career as a Merchant Marine, how did you transition from Captain to a designer? Was it a difficult transition? 
I wouldn't say it was difficult, going from the navigation of a vessel to footwear design. It was challenging, however, attempting to figure the business of fashion out. Designing just felt natural because I was an artist anyway.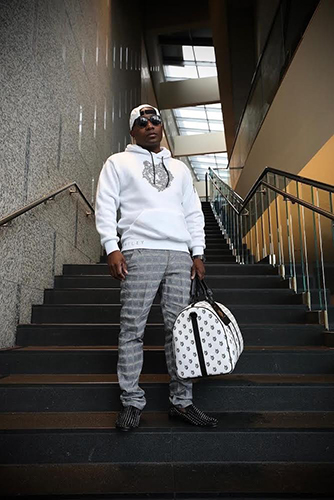 Creating your first design to now being an international designer, how does that feel?
It feels great! From the first design, up to now; I love the global response that I get from my work. I really look forward to seeing how my fans respond to our garment designs.
Can you tell us more about your style of designs and what sets them apart from everyone else?
I design from an art standpoint. I am not really into following trends. Maybe I should be! I like to just do what I feel is beautiful; and put it out to the world to respond to it.
You've worked with several celebrities, is there anyone that you still have a desire to work with?
Oh yes! Recording artist, H.E.R. I love her style and dopiness. It would be an honor to design something bespoke for her.
How can people follow you to learn more about the Tyler Bailey Collection?
I can be followed on Instagram: @shoedesigner and Twitter: @itstylerbailey
Do you have any final words that you would like to share?
Stay tuned for upcoming releases by subscribing to our mailing list here. We have a lot of dope products dropping this year.
All images by Papi Yamz