Entreprenuer and influener, Issia Lee has completely changed the way we look at travel. After launching her company, Issia's Traveling Company in the midst of the pandemic – it only comes to show just what she's capable of and that she's only just getting started. I recently had the chance to sit down with Issia to discuss the launch of her company, obtain her best travel advice, and much more.
When did your love for traveling happen?
I began loving the traveling industry as a child. I really wanted to begin traveling but I was under the impression that traveling was very expensive. I booked my first trip about a year and a half ago to San Juan, and from that point on, I wanted to explore the world and see as much as I can.
What inspired the creation of Issia's Traveling Company?
Like I said, I was under the impression that traveling was expensive. I believed you had to be wealthy to travel. After doing research and finding out that it could be inexpensive. I wanted to teach people three things: affordable, luxury, and fun – all for a great price. Being that I learned this, I did research, dove into relationships, and saved my family thousands of dollars when we went on vacation. I was eager to share that with others.
What advice would you offer to our readers as far as traveling during this time of COVID-19?
One of the first tips I would give is to hire a travel agent. We know all the deals, we have the relationships, and we know where to go and where not to go. The second tip I can give is to plan ahead. Have an itinerary for your travel, so you don't waste too much time finding things to do. I say hire a travel agency because we have vendor relationships such as the CDC – who sends us frequent updates on the restrictions and things of that nature. The last one, of course is to wear your mask.
What are you working on and what can we expect to see from you in the year 2022?
In 2022, I want to expand my company, hire more employees, and hopefully become a franchise. I am also working on building a travel academy so that I can teach others how to do exactly what I did, but for their own businesses.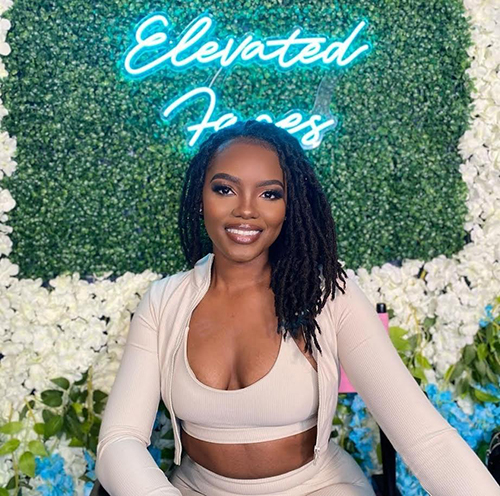 For more on Issia's Traveling Company, click here.
Follow her on Instagram today!
All images by Keith Saunders