Do you know Tray Rush? If you don't, you need to. Rush is today's favorite Youtube sensation, who has gained popularity for his family vlog channels, FamousTubeFamily and The Rush Fam. The vlog channels center on Tray, his wife Keshia, and their three children Kameiro, Cali and Kirah. The family's content includes everything from pranks, challenges, experiences and fun family times.
Since launching their Youtube channels, the Rush family has gained over 6 million subscribers. Tray's Instagram account alone has more than 200,000 followers and the Rush Fam has a growing following on TikTok, that is tripling everyday. Hey, numbers don't lie and the T-Squad fans are clearly loving the Rush Fam phenom. Let's just say if you ever wanted to see a genuine, LIT family vlog then this is it!
Sheen had a pleasure to catch up with the leader of the T-Squad, to discuss everything from developing fun family-filled content, the vlogging industry, social media impact to investment moves. Check it out below in this Sheen Exclusive!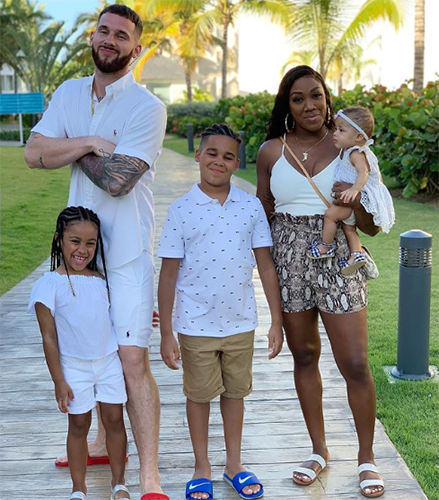 What inspired you to get started in the vlogging industry?
Originally, I wanted to be an actor, and YouTube was just going to be a way of creating a foundation in the entertainment industry. However the unforeseen success on YouTube made me realize this is what I needed to be doing.
As an actor you have to go through casting calls, and are only hired if they select you.
On YouTube, I'm still able to live my dream of being an actor in my own videos, but can fully control how much content I'm creating. I'm able to work, act, and produce content every single day.
As a Toronto native, how was the transition from moving your family from Canada to the U.S. during a global pandemic?
It was tough, but for us it seemed necessary. We had always planned on making the move to Miami, but the pandemic just kind of accelerated the process.
Our business thrives when we're able to make content in various places, especially outdoors. With Toronto's climate (for most of the year), a lot of the time we'd be restricted to just making content at home.  The move just made sense… Most importantly, we found our "happy place" in Miami.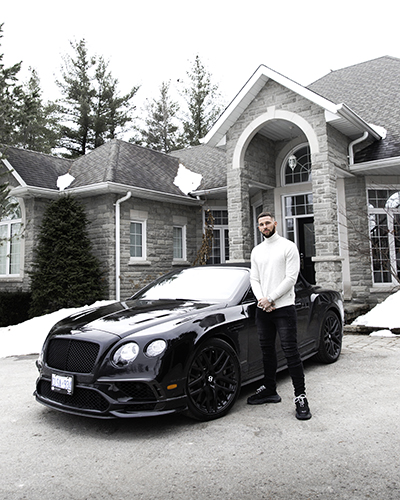 With the rise of fame from vlogging, how do you stay grounded and ensure your kids still have a normal life?
We had a very humble beginning before our success. We often reflect on those times, and constantly remind our kids how blessed we are. But to be honest, a "normal life" is not really possible anymore. However, we're always focused on the positives of our family business. We're able to spend basically every single day together, and for us that's worth it.
How do you and your wife decide what content is good to vlog on a given day?
This took time. In the beginning, we felt that we had to record everything. Now, we have a very clear indication of what we want to show, and what we want to keep private.
Also, we've got multiple different channels, so "vlogging" our personal life is just a small portion of the business. We also create skits that are basically mini movies, gaming videos, amongst other things.
You've worked with brands from Walmart, Reebok, Foot Locker and more, what brand would you love to work with next and why?
I would love to partner with a major travel company or airline. Travelling and seeing the world has always been an integral part of our lives, and at the same time it makes for great content.
As an entrepreneur, you have also done some extensive investing in real estate. How did you decide that real estate was an investment venture that you wanted to embark on?
My wife and I have always loved real estate, even before we ever had the means to invest. We always envisioned and planned that no matter what we ended up doing career wise, real estate would be our retirement plan, and a way to ensure long term financial stability for our family.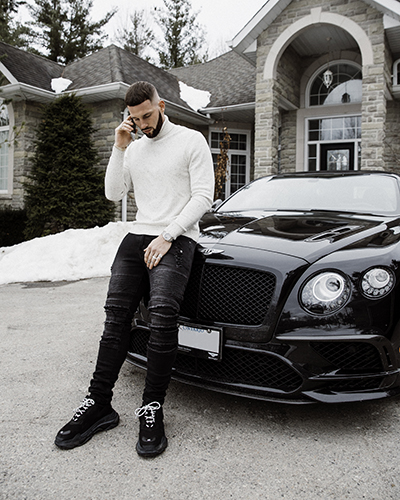 What do you think are some of the biggest misconceptions about families who choose to vlog?
A lot of people seem to think that YouTube as a business is easy. There's a lot of work behind the scenes that goes unnoticed.
Another common one is that YouTube families have "perfect lives". We definitely have our ups and downs just like any other family. I think this misconception is derived from most YouTuber's not wanting to upload anything negative that they're dealing with.
Why do you think people are drawn to the content your family creates?
One of our main goals with every video is to put the viewer in a good mood while they're watching us. We also try to encourage our viewers that they are capable, strong, and well equipped to chase their dreams, or to simply just look at life in a positive way. I think this gives our supporters an opportunity to feel good about themselves on a daily basis.  
What can our readers expect from Tray in the future?
More business ventures. More real estate investments.
Also, I've been working with my family for the past six years, so I think it's time to start branching out into some personal endeavours. Personal development is an area I see myself helping others with in the future.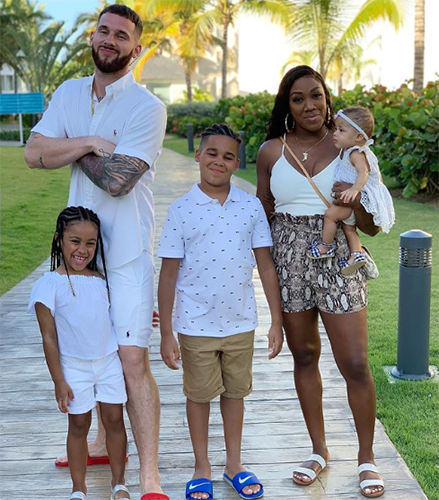 An inside look to the Rush family is just a few clicks away!
 Subscribe now to join the family.
Follow the Rush Family on Facebook, Instagram, YouTube, and TikTok.