According to Dr. Cozette M. White, Black Lives Matter is more than just a moment, it's a MOVEMENT!  What began as a hashtag on social media posts and anti-racism quotes has snowballed into a global rallying cry in the battle to combat systemic and institutional racism, which became impossible to ignore after yet another series of high-profile police brutality incidents.
As Dr. White celebrates Black History Month, she said it's about be reflecting, remembering and celebrating those that fought against injustice before her.  It's the celebration that's going to get Dr. Cozette in the energy to continue to fight for black liberation. Dr. White wants us to continue making history and weaving the tapestry for many as she shares her story with our readers.   
Tell us about Dr. Cozette M. White…
Tax & Accounting Strategist, Dr. Cozette M. White transforms overworked Tax & Accounting entrepreneurs into seven-figure CEOs by teaching them how to leverage timeless business principles, employed by billion-dollar corporations, with the most powerful speed and agility strategies of today.
Before starting her own company, Dr. Cozette spent years in corporate America, rising through the ranks of publicly held companies to become the Corporate Controller in the company. During her time in corporate, Dr. Cozette M. White led three departments with record-breaking numbers.  
Dr. Cozette's company, Cozette M. White Enterprises & Affiliates, is a growing coaching program on the market for Tax & Accounting business owners. Her accountability driven approach has been responsible for hundreds of clients finding financial freedom through entrepreneurship. Dr. Cozette is also the creator of Grow, Scale & Leverage – a program that encompasses 6 Pillars to business growth. 
Dr. Cozette is not only a 7X best-selling author but is also an ongoing expert on ABC, NBC, Fox, and CBS. She has been featured in some of the world's leading publications, including Black Enterprise, Forbes, Ebony and CNN Money to name a few.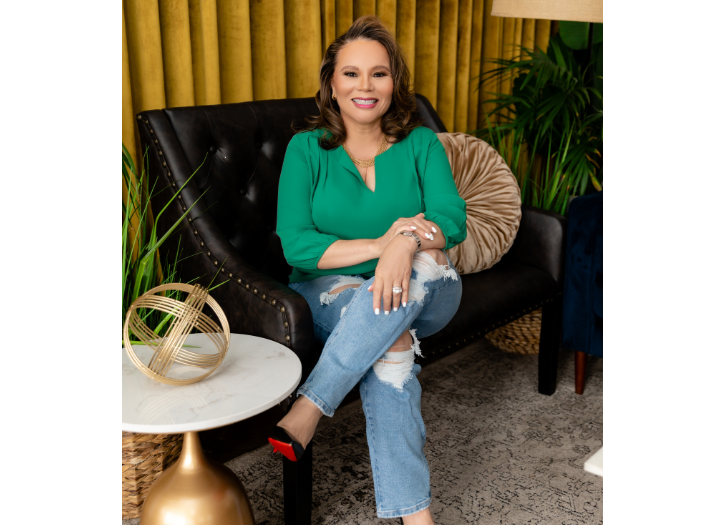 What drive you to help Tax & Accounting Business Owners grow? 
Simply put, our business owners need leaders to help them transform their employee mindset to CEO.  That's where I fit in to bridge the gap!
What so many 6 and 7-figure entrepreneurs need is someone to help them shift from producer to leader.   Entrepreneurs are building businesses with lots of hustle, blood, sweat, and tears, however, there comes a time when their goals are too big to chip away at one tiny baby step at a time. 
What I now is most want RAPID, EXPONENTIAL growth. They want to speed up the growth process and build on a solid foundation.  But what you are finding in the marketplace are basic tactics that are keeping the stuck and not allowing them to be UNSTOPPABLE.  
Our programs are designed for REAL business owners who want to learn and leverage the same business principles every billion-dollar corporation across America has been built on – PERIOD!
We work with top industry influencers across the globe, and have helped them achieve unparalleled growth.  Dr. Cozette has a desire to truly pave the way for everyday people who want to achieve extraordinary things, we mean business.
Our promise is to help you build quickly and soundly, so you can make your dreams a reality sooner.
Describe the legacy you plan to leave behind for generations to come. 
As Jim Rohn states… "All good men and women must take responsibility to create legacies that will take the next generation to a level we could only imagine." 
First, I'd continue sharing my wisdom by "paying it forward" to help shape the next generation of leaders.   I plan to do this by capturing my knowledge and skills through the 7 Bestseller books that I've published; the reader can add these books to their library as resource tools. 
What is next for you in 2023?
I'm hosting my Thrive Live Experience conference for Tax & Accounting Business Owners in Los Angeles, CA – May 11-13 with a special VIP Day on May 10 where attendees with have an opportunity to earn continuing education hours.  
The event is for our business owners who are stagnant and stuck and ready to move to Unstoppable.  At this 3-day transformational event attendees can expect actionable, proven, and game-changing strategies from Dr. Cozette M. White.  Dr. Cozette only teaches what she has proven to grow her own companies (and those of her clients).
Day 0 is our VIP day where the attendees will be trained on various Tax Matters – Business Returns, Navigating through and Audit, Due Diligence and Ethics are the topics that'll be presented by top sought-after Tax Educators. 
Day 1 is all about aligning your mindset with the goals you have and discover what's blocking you from being Unstoppable. 
Day 2 is all about commanding your price.  We'll take a deep dive on price + packing also with solidifying your marketing message.  After all, if your message is not aligned to your ideal client, then your marketing will be off – thus no revenue. 
Day 3 is all about scaling with systems and automation.  Without this core essential tools your will never gain your time and freedom that we all desire.
This event is NOT for tax and accounting professional who
If you're ready to get rid of any money mindset blocks, limitations or guilts that stand in your way, then Thrive Live is designed for you.
If you're ready to add services that yield predictable revenues, then Thrive Live is designed for you.
If you're ready to amplify your influence and establish authority with thought-leadership marketing, then Thrive Live is designed for you.
If you're looking for strategic consulting, spiritual alignment, coaching and business education, then Thrive Live is designed for you.
If you're looking for a community and a safe space to empower and encourage you on the track to success, then Thrive Live is designed for you.
If you're ready to shift your marketing approach to consistently land high-paying business clients, the Thrive Live is designed for you.
I'll see you in Los Angeles, CA – May 11-13!  
For full details visit us www.thriveliveexperience.com 
How have your efforts impacted the black community?
As a tax and accounting professional, I've made a significant impact on the live of thousands.  As an educator in the industry, I've played an instrumental role in helping clients grow, scale and leverage their business with our IRS C.E. Education courses, business programs and our Grow, Scale & Leverage Mentor Program.  Here's a glimpse of some our success stories.  
Connect With Dr. Cozette M. White
Facebook – @YourFinancialPhysician
LinkedIn – @CozetteMWhite
Instagram – @CozetteMWhite
Email – cozette@cozettemwhite.com
Website – www.cozettemwhite.com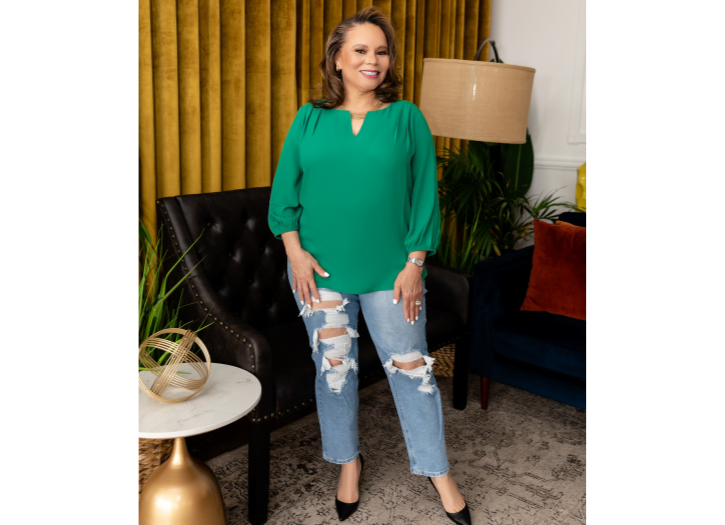 Photo Credits: ThirtyThreeFifteen Photography