Aneiia is leading a strong group of tax professionals as a result of her beginnings.  We all know it's not how you start, it's how you finish!  We celebrate Aneiia during this and every month for her efforts in paying it forward to other men and women desiring to want more!
It's an honor to speak with you today. Why don't you give us some details about you and your story. How did you get to where you are today?
I am just a small-town girl with big city dreams.  I was raised in Milwaukee, WI.  My childhood was one full of trauma.  I've been on my own since I was 14 years old and against all odds.  I graduated from Concordia University Magna Cum Laude.  Even then-I did not turn out how most people expected.  I am now a single mother of 3 beautiful children. I've been an accountant for 19 years.  I started in Corporate America and went through a terrible divorce and needed to change my financial circumstances.  I quit my corporate job because I encountered a racist boss and I had enough.
I was introduced to the tax industry by a family member who was part owner of a tax company.  I started with them however it was short lived because I lost over $70,000 of the commissions I earned and it was never paid to me.  Devastated and back at square one I started Royalty.  I made a conscious decision to always be honest, transparent, and upfront with my clients and my preparers.  I would never want anyone to experience what I went through-losing money at such a troubling time.
My mission is to educate, empower, and uplift everyone I come into contact with.  I choose to run my business with integrity, honesty, 5-star service, and provide a personalized experience to each client.  I now realize I had to go through the bad experience to understand how Not to run a business.  I've always been a leader-I just didn't know or believe in my full potential at the time.  My life was shaken up where I had no other choice but to go hard or go home…I had to bet on myself.
I'm sure your success has not come easily. What challenges have you had to overcome along the way?
There have been many challenges. Starting my business and not even knowing where to begin. The company I started with convinced us that we needed them, that we couldn't do this on our own. Once I branched off, I had to figure out how do I start the business and where do I get an LLC from, how do I get an EIN, ooh now I need an EFIN, who do I purchase software from, how do I get a bank product and refund transfers, how do I build my website. I literally became, the administrative assistant, tech support, customer service, all in one. It was very challenging at first to figure everything out. I also had a large following of people who wanted to join with me-so I felt pressured to deliver a system and program where they could thrive.  So I wasn't just leaving and going off on my own, I had a team of people who wanted to follow me. There were many nights I felt overwhelmed, over worked, beat down, but I kept going. I had to remember my why-why am I doing this. And it's because it became something I loved doing and was passionate about. There was one year where the bank system broke down on the first disbursement day for refunds and I could not print any of the clients checks. OH man I was cussed out, hung up on, and more. But I kept it cool and focused on what I could control. That was a challenge I will never forget.
Let's talk about the work you do. What do you specialize in and why should someone work with you over the competition?
I specialize in Day Care Providers and Truckers or those in the transportation industry.  When a clients choose Royalty, they are choosing the experience.  I ensure each person is treated like a King or Queen from the time they call or inquire to the time they leave.  I create a special relationship with my clients-they come in and tell me everything.  It's become a safe space and I believe it builds trust which is important.  When you choose Royalty, you are choosing to be educated and informed about your finances which my clients appreciate.  Often times they say wow no one ever told me this.  It's disheartening really-so many people mis inform others or are in it for the money and people are left uneducated about their finances.  My goal is for them to walk away and understand their specific situation regardless of if they choose to come back or not-they will know how to read and understand their tax return.  I do believe that is what's sets me apart from the others.
What's your best piece of advice for readers who desire to find success in their life?
My best advice would be to "Think, Believe, Become. Manifest what you want over your life. Thoughts manifest into the physical form-so you first just have to think you will be successful. Then you have to believe it- I mean tell it to yourself daily. And then become it. Become what you see for yourself.
Speaking of success, what does the word mean to you?
Success for me means that I have become someone my children and my parents can be proud of.  They are what matters most to me in life.  If they can look at me-see through my past struggles into what I am today and be proud-then I have become successful.
What's next for you?
I want to grace stages all 2023.  I want to embark on a speaking tour, primarily educating my community and others on important topics regarding taxes, and tax planning that are not being shared with the masses.  I do believe I also have a story to tell, and it may touch someone so I am also working on my book "Life After."
Finally, how can people connect with you if they want to learn more?
They can find me on Instagram at royalty_tax_services_llc or Facebook at Royalty Tax Services LLC or visit our website at www.royaltytaxservicesllc.com.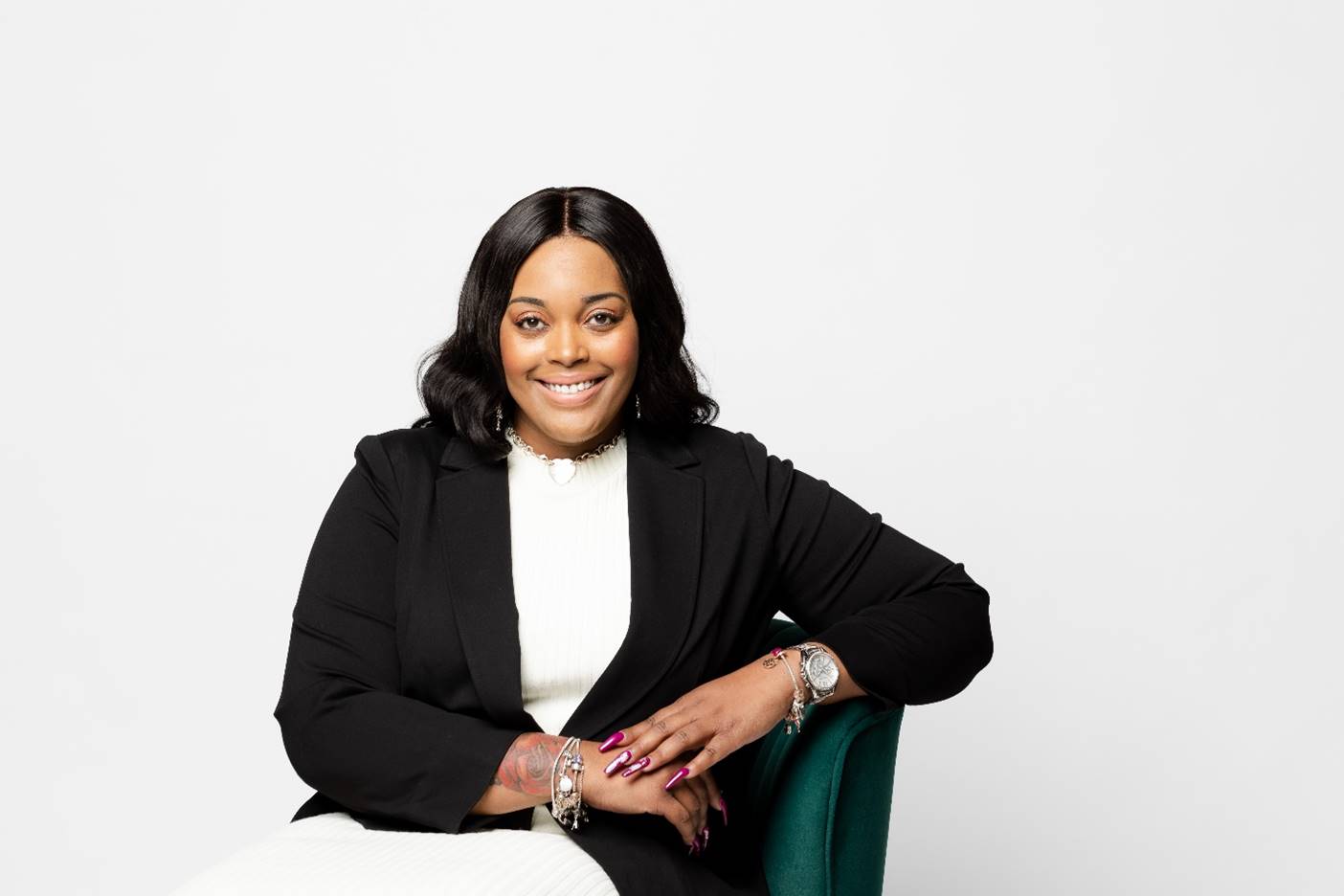 Photo Credits: Aneiia Steele