Keiona is leading a strong group of tax professionals as a result of her beginnings. We all know it's not how you start; it's how you finish! We celebrate Keiona during this and every month for her efforts in paying it forward to other men and women desiring to want more!
It's an honor to speak with you today. Why don't you give us some details about you and your story. How did you get to where you are today?
Founded by Keiona Wright, Wright Way was created based on the severe lack of honesty, integrity, and advocacy for small business owners in the tax preparation industry. After working with the second-largest tax preparation service in the United States for several years, Keiona saw talented, hard-working business owners coming in blind and trusting tax professionals to help them maximize their hard-earned money.
However, large tax firms are often more focused on processing as many accounts as possible and they're not willing to take the time to get to know you, your goals, and what tax breaks you may qualify for. Keiona realized it was her responsibility to educate and advocate for her clients, so she left the corporate world and founded Wright Way in 2019.
I'm sure your success has not come easily. What challenges have you had to overcome along the way?
I've had a lot of challenge throughout my career. Once I left the big box organizations, I had to determine how I was going to provide the same services with added value. During the pandemic I struggled with marketing my business to an online platform, speaking to people online vs in person. I struggled with developing a back office, CRM system, and also building out additional products and services to better assist the client I wanted to service.
Let's talk about the work you do. What do you specialize in and why should someone work with you over the competition?
Wright Way is a full-service financial consulting and accounting firm that exclusively serves the trucking industry. From setting up your business plan and preparing for big decisions – like expanding your business, raising a family, and preparing for retirement – to running your monthly payroll, we're here to help you succeed as an independent business owner.
We help small trucking businesses by setting up their business entities, planning strategically for their taxes, and doing the back-office work of preparing taxes, running payroll, and maintaining accurate books.
With a Master's in Business Administration, and my many years of tax experience. I am able to provide my client with a well-rounded financial business structure to help set the up for financial success while they save money on taxes. I know businesses and how they run operate, and what it takes beat the odds. Clients work with me because of the educational value I provide to them regarding, business management, taxes, finances and scaling.
What's your best piece of advice for readers who desire to find success in their life?
My best advice for those reader to desire to find success is to be intentional about your gifts, desires, and your purpose.
Speaking of success, what does the word mean to you?
Success, being able to provide financial education to a population of business owners are educated enough to successfully grow their business. Success for me isn't a financial number, nor is it a goal to vacate when I want. Success for me is reaching as business owners as I can and them maintaining their own success.
What's next for you?
What's next…well that is a BIG question (laugh). I would like to open up a tax school, do more tax resolution work to help business owners who did things the wrong way; do things the right way…no pun intended.
Finally, how can people connect with you if they want to learn more?
People can reach me via email keiona@wrightwayfinancialservices.co. I'm on social media as follows:
Instagram – @wrightwayfinancialservices.co
Facebook – Wright Way Financial Services.co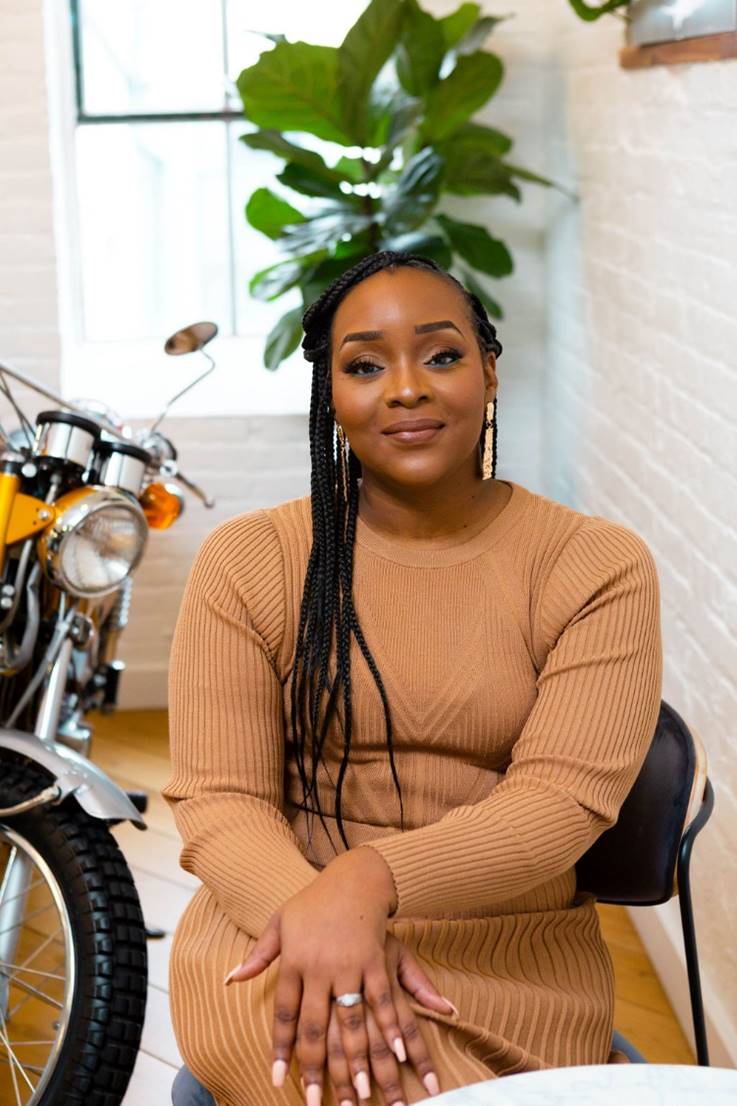 Photo by ThirtyThreeFifteen