Miami Swim Week would not be complete without the Sports Illustrated Runway event held at the Baia Beach Club at the newly renovated Mondrian Hotel in South Beach.  The excitement and energy from the attendees was felt upon arrival at check in, the red carpet and onto the lit runway built over the pool. Security was on their toes keeping the well-dressed party crashers, both males and females, at bay.  The SI party celebrated German-American model, Jasmine Sanders, aka GoldenBarbie on Instagram, second Sports Illustrated cover.  Ms. Sanders was the Rookie model of the year in 2019 and also shared a cover with Kate Bock and Olivia Culpo the same year. The editors of Sports Illustrated love Ms. Sanders, her positive and humble spirit so much, they offered her the well deserved solo cover.
Ms. Sander's was joined by her celebrity trainer boyfriend, Anthony Rhoades, on the red carpet and asked by a reporter if they were in competition.  The Golden Barbie stated "I don't believe we are competing at all.  He kicks my butt first(training) and that's why I needed him here." She shared her breakfast of vitamins and green juice on social media, lovingly prepared by Mr. Rhoades.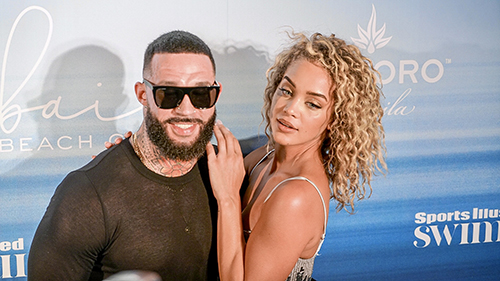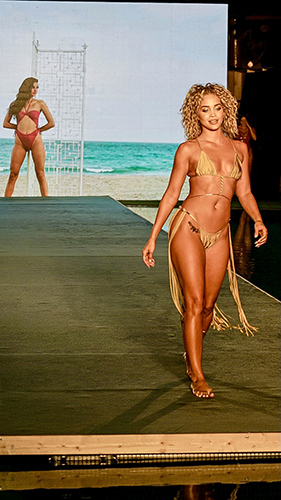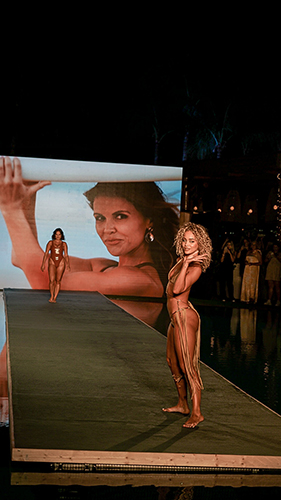 This year's event represented woman from all walks of life in age, body type and complexions.  The amazing Saje Nicole, with glowing cocoa skin and cropped hair, was stunning on the red carpet and the runway.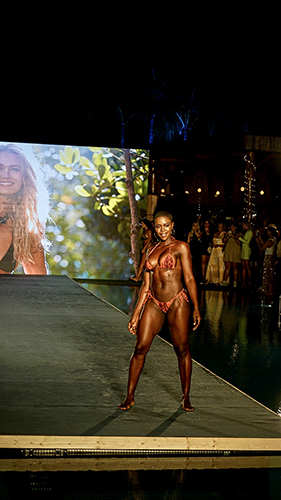 Natalie Gage, Amanda Kay and Gabrielle Athena Halikas represented the curvy woman and were absolutely engaging while sharing their body positive vibes and gorgeous curves.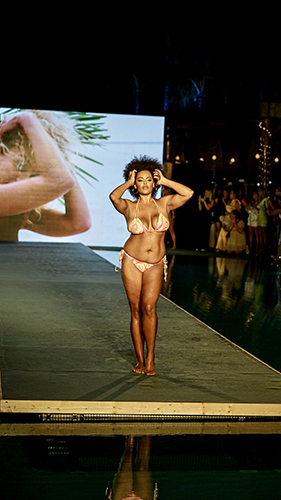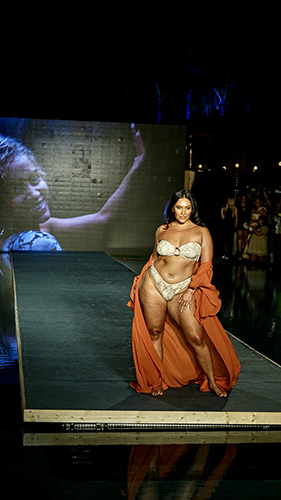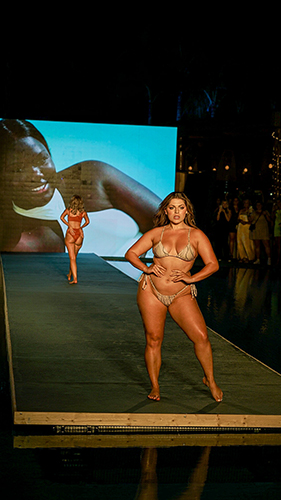 All images by Jovanna Reyes