She made history when she locked down the role as the first Black woman to portray Batwoman and as she graces our television screens, it's clear to see that actress, Javicia Leslie is a woman that uses her voice for women and culture. Just recently, Leslie stepped into a new character, Ryan Wilder and naturally – the world of entertainment went buzzing. We caught up with her recently to discuss what the honor of portraying Batwoman is to her, filming during the ongoing pandemic, and even a directorial debut!
Tell us how it felt when you found out you were the first Black actress to portray the role of Batwoman.
First off, I was just excited to be Batwoman in general. That part was just super exciting and dope. It dawned on me when I auditioned but when I realized that no other Black actress had portrayed Batwoman, it kind of re-dawned on me after I booked it. That is when I really began to feel honored. I realized how much that this had nothing to do with me. In a time in society, with everything that is going on, it was sort of a like a beacon of light at the end of a dark tunnel. To be a part of that in general was really a blessing and honor.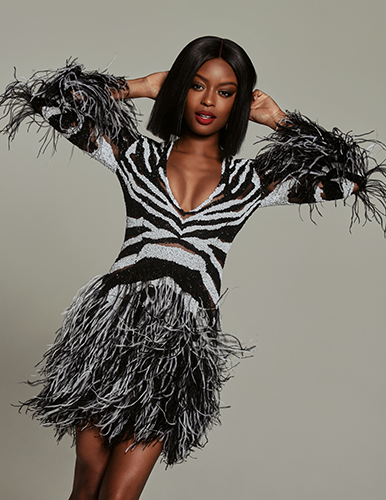 What can we expect to see in the second season of Batwoman?
A lot of action, drama, dark, and sexy. It's still Gotham so adventurous and imaginative. I'm really excited for everyone to see how the story is being put together after Kate Kane disappears. I'm excited for everyone to meet Ryan. Ryan is a new character to Gotham, but she is definitely a different version of the Batwoman that you're probably used to. This is a Batwoman from apart of Gotham that has been underrepresented. She is that woman that represents the underdog, the "little people." You get to see a hero from that perspective so that is going to be very exciting and different.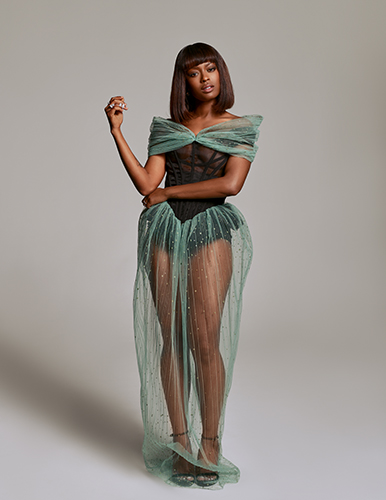 Did you do any filming during the quarantine? If so, how was that experience?
Yes, I've been filming since September. As far as experience, we all feel very blessed and lucky to be working right now. We do our best to ensure that we all do the proper things because at the end of the day, we want to all go home safely to our families. Everyone has zones that they have to stay in and the PPE in. Everyone is tested every other day.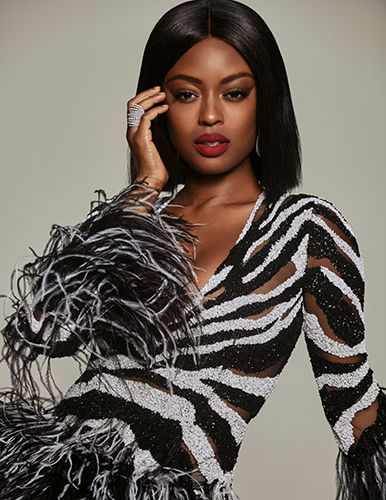 What are you currently working on and what can we expect to see from you in the future?
Actually, I'm making my directorial debut for a short that my best friend wrote. It's called Black Excellence. We'll be streaming that February 14th. Stay connected with me on social media to find the link where you can stream Black Excellence.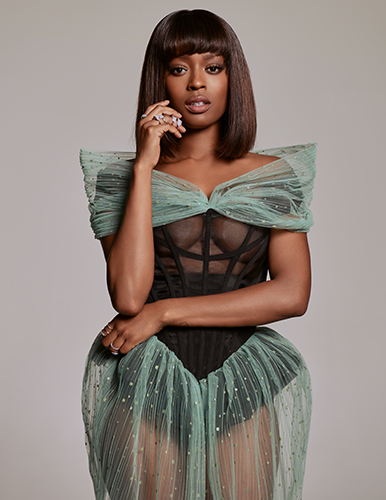 For more on Javicia Leslie, follow her on Facebook, Instagram, & Twitter.
Photo credits: 
Photographer: John Jay @ayejohnjay
Stylist: Jyotisha Bridges @jyotisha_
Hair: Sean Fears @seanchristopherfears
Makeup: Dion Xu @makeupbydion