Earlier this year, artist/songwriter Jay Saint released his album 'ExCommitted' and to this day, people are still buzzing about it. Saint has written for Bad Boy Records for Danity Kane, Fergie, and many of our favorite artists. This time, the artist is standing tall and speaking up through his music in his 11-track project. We sat down for an exclusive interview with Jay Saint to discuss his album, his experience as an openly gay male in R&B, and so much more!
Can you tell us about your experience as a songwriter for many of favorite artists, Danity Kane, Day26, Fergie, and more?
It started when I got out of college, around 2009, wow that was a long time ago (laughs). I kind of just hustled and like many striving artists in New York, I was on the corner passing out CDs, hunting people down in places like Starbucks. My CD landed in the hands of someone in Bad Boy Records that really believed in me. It fell into place after that. The experience was short-lived but I took in a lot from the experience and everything I learned really allowed me to branch off and do my own thing.
Tell us about your debut album, 'ExCommitted' released in January.
The album is about my trials and journey through love, heartbreak, and self-acceptance. A lot of time, I would just escape to my pen and journal and write about the things that I was confused about. This includes cheating, I didn't understand it or understand why I wasn't accepted as much as far as my sexuality was concerned during that early time. It was a lot that I put into this album. It's a lot of anthem worthy songs as well. The album is very much me, a notebook into who I am as a person and what I've gone through.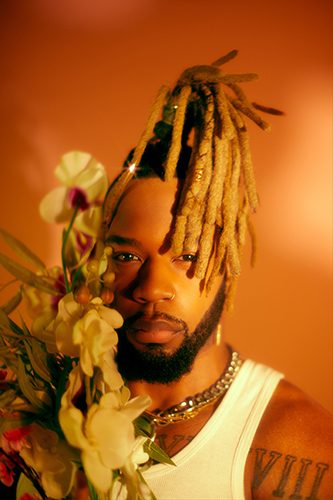 What is your favorite song from the album?
My favorite song is "Runaway." It's my absolute favorite. It's about finding new love. I've gone through a lot of heart break and situations that didn't end up how I thought it would go. It's about finding the right person and knowing that you found the right person. It's like we both went through the journey of heartbreak or experienced not being accepted. It's a situation we shouldn't runaway from and take a chance on each other.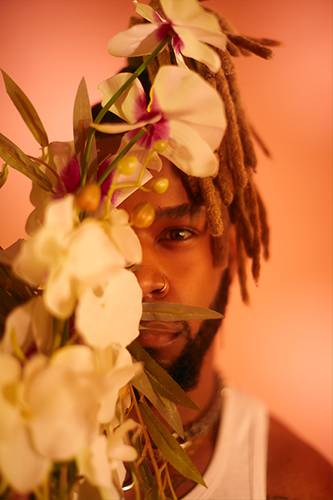 In the R&B genre, you felt like you weren't able to be authentic as an openly gay male. Why would you say this is?
R&B can very traditional, experience "true R&B." It's hard to have an openly gay male who is actually good (laughs) and would be taken serious and not as a gimmick. I said, I wanted to be that artist that not necessarily comes out and then creates this facade of I like this, as opposed time just coming out and being my true self and hopefully inspire other artists who are really talented in R&B to come out and be themselves. They should feel like they have to subject themselves because of their sexuality in R&B.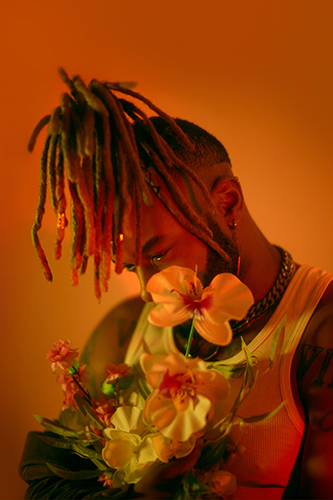 What can we look forward to seeing from you in the future?
A lot of content and a lot of shows. I expect to perform a lot this year. You'll see a lot of visuals and collaborations. I want to write more and work with more producers and artists.
For more on Jay Saint, follow him on Instagram today!
All images by LaQuann Dawson