Kahlil Simplis, an LA native, now based in Inglewood, leaves nothing behind in his new tape, Safehouse, Vol. 1. The tape details the obstacles of being in a horrid love affair, wanting to be with the girl of your dreams, but she won't leave the stability of her partner.
The project centers around Kahlil trying to be with the girl he has always wanted, as each song is a specific situation and feeling that Kahlil expels has been toxic and as he explains, "We've been having relations forever, but she is reluctant to really leave him and the security of the relationship she has with this guy."
Kahlil has proven himself, as his eight-track project seeps authenticity; it can be described as raw, sonically pleasing, uplifting, and genuine. Safehouse, Vol. 1 is some of Kahlil's best work as he refines his sound and proves himself as someone to keep an eye on since Safehouse, Vol. 1 is a masterpiece, reflecting on his past relationship, where he is now, and where he is going. And if we can make a prediction, it is straight-up the charts.
Safehouse ,Vol. 1 is a concept project that Kahlil created about being grateful for his life but still wanting more. From his career to his love life, Kahlil gives his audience his all, as Safehouse, Vol. 1 gets intimate about the love affair that is his life. From introspective tracks like "Skin" and "If I Knew Then" to fun tracks like "Making It Easy" and "Been Playing," Kahlil proves his versatility, something he wants his listeners to catch from his music.
"I just hope people can relate to some of the stories on here, and they take away my versatility and be ready for what I'll be releasing in the next year."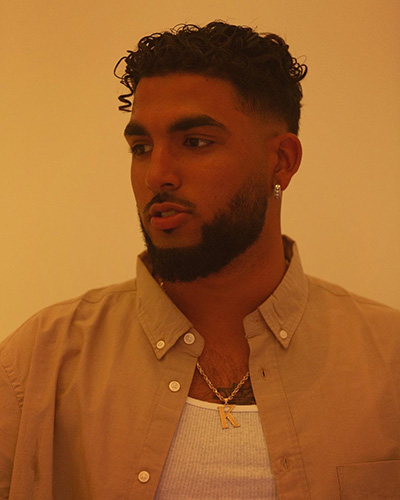 Kahlil has a bunch in store for us, as he plans to have yet another breathtaking year in 2022, so be sure to connect with Kahlil Simplis on Instagram and Twitter.
Listen to Kahili Simplis's most recent release, Safehouse, Vol. 1 today by clicking here.
All images by Esly Mazariegos