It's BET Awards week in Los Angeles, which means everyone is flooding the city to turn up, network, and celebrate the Black experience in music and culture. On Tuesday, June 21st, Britney Boston of I Am Musicology hosted the ultimate experimental music and fashion experience called Styled By Music, featuring legends in the world of fashion.
Karl Kani, Winnie Stackz, EJ King, and Icontips were present for the red carpet, panel, and fashion show to conclude. Taking place in a small venue in downtown Los Angeles, the evening kicked off with all 4 fashion icons dropping gems and knowledge about how they got their start, their favorite era of fashion, their biggest inspirations, and how they've reached their level of success.
Karl Kani got his start in fashion in 1989 selling his clothing in the streets in Brooklyn. He admitted that he was most biased towards the 90's era of fashion because of what he was able to contribute towards it.
When asked about the origins of Kani, he said, "Carl Williams jeans didn't have a ring to it… I used to write the name Kani on a piece of paper and I had Karl on a piece of paper. Kani was a question of self-doubt. I used to ask myself, 'Can I really do this?' Because it had never been done before. Before me. there was none. There was no other streetwear, or guy for the streets that impacted the fashion world the way that we did. I didn't know that's what I was about to do. But then when I came up with the name Kani, I said, 'Cool, now everyday I can answer that question with yes I can.' It was a motivating thing to put that name on clothing as a black designer and inspire so many people to feel like 'If he can do it, I can do it'."
Karl also went on to praise EJ, Icon, and Winnie for their work as stylists. He touched on how important their job is because they pick the designers and put together looks for the world to see.
I Am Musicology kicked off BET Weekend with a great event for the culture. We're definitely looking forward to seeing how they expand and increase their impact.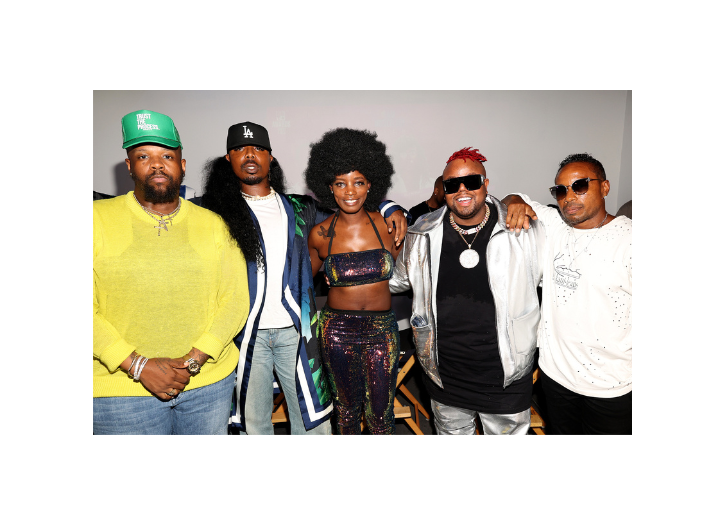 Photo Credits: Arnold Turner/Eclipse Content