Jerome Trammel is a man of many hats. He's an advocate, pillar of the community, and leader of the new school. Standing up for social injustice has become his sole path in life. A quote from the iconic pioneer John Lewis who was instrumental in the civil rights movements "Never give up. Never give in. Never become hostile. Hate is too big a burden to bear." Being a leader of the new school Jerome Trammel is becoming the voice for the voiceless, hope for the hopeless especially in this uncertain times Mr. Trammel is just continuing to do the work that people like John Lewis, Baynard Rustin, Medgar Evers, and James Chaney have started.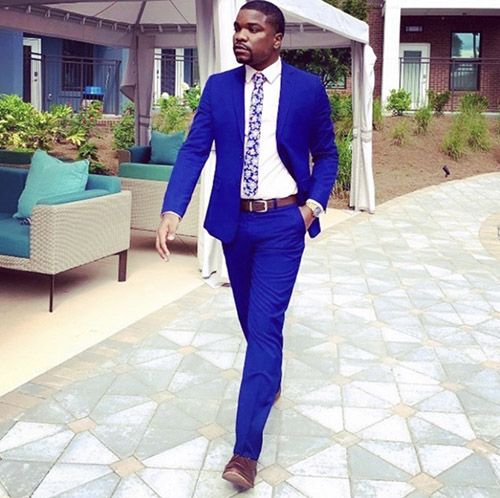 What made you become an advocate for the community?
Ironically, I don't consider myself an advocate/activist or anything like that. I don't have a problem with people who label me that, I just don't self-proclaim those titles. Those terms are thrown around so much nowadays and they also come with a lot of expectations; I can be at a March today and thirst trapping on Instagram the same night. I love that I can unapologetically be myself who all aspect of my life and share and own all those things that make me, me. I consider myself to be a humanist, a human who loves other humans and just want people to be treated fairly with equality and equity.
Have you ever thought about going into politics?
I could NEVER go into politics. I know my place, and my place is the voice of the people and I like staying on the ground, in the trenches & in "good trouble" as John Lewis would say, who has recently passed. My line of "work" is to educate and entertain, through thought provoking and disrupting the comfortable.
How important is this year's election for the LGBTQIA+ community compared to past elections?
It's imperative that we get out and vote. I know that, voting doesn't always work in our favor – but it works enough, otherwise voter suppression wouldn't exists. Seeing recent laws that were being heard at the Supreme Court basically, asking if it was ok to be discriminatory to the LGBTQ+ community was disgusting. Also, with the recent murders of my Black trans sisters, I can not stand by and let our voices be unheard at the polls. We need protection across the board, all Black people. So we have to get the right candidate in office, locally as well.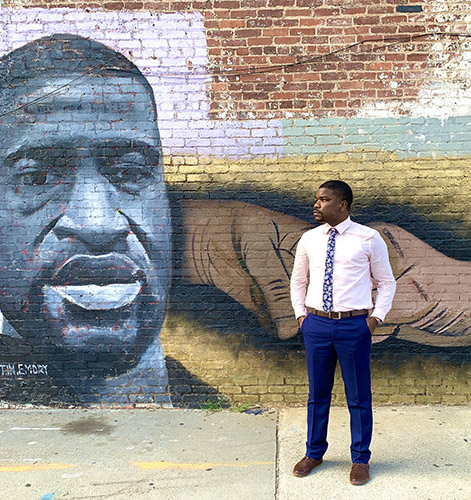 Who is Jerome Trammel?
I'm the friend that everyone needs, unconditionally loving, and loyal. But, I don't know who I am, it's constantly evolving, I guess I'm someone who is forever trying to figure this life out, and doing it with humor, heart, and honesty.
Can you explain why it's important for the black community to stand with The LGBTQIA black community?
Put simply. The Black community cannot stand effectively, without standing with the Black LGBTQIA community. We're all here and must hold each other & also hold one another accountable vice versa.
Have you ever thought about doing television or is that already in the works?
What most people don't know is that I'm really nervous, like extremely shy and it gives me anxiety. One wouldn't know that taking a glimpse of my social media or being out and about, but I literally have to force myself to be social plus I'm very much an ambivert. I'm with a network now, so TV in some form isn't far-fetched.
All images provided by Jerome Trammel