Gordoné Cosmetics offers affordable cosmetics for women of color!
Social media influencer, Leah Gordone has a new affordable luxury cosmetics line created for women of color. Leah has devoted her time, money, and following to producing a cosmetics line designed specifically for women of color, at price points for all budgets. While most of her products are under $10, the quality makes the price unbelievable. Gordoné Cosmetics is an upcoming brand providing premium quality, cruelty-free, and affordable cosmetics to women. As an affordable luxury cosmetics brand, Gordoné Cosmetics is made to make you look good, feel good, without breaking the bank. I had the chance to chat with her about her new cosmetics line. My favorite from the line happens to be the "My Girls" color palette, the Highlighter and the matte liquid lipstick which comes in beautiful shades and didn't leave my lips to dry.
What inspired the "My Girls" color palette?
My Girls" palette was created with the memories of all the influential women in my life. From my Mother, my best friends in college, all the way down to my Sorority Sisters. The palette was a dedication to them for teaching me life lessons, being supportive, and pushing me to be extraordinary. The shades represent their likeness.
What makes Gordone Cosmetics unique?
Gordoné Cosmetics is a black-owned brand that provides premium quality, cruelty-free, and vegan-friendly affordable cosmetics. The products were created with women of color in mind. As an affordable cosmetics brand, Gordoné Cosmetics is made to make you look good and feel good without breaking the bank.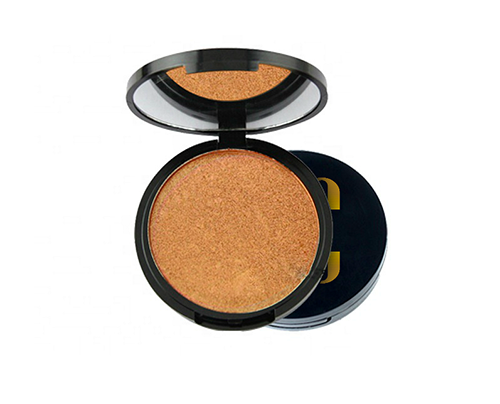 What made you step out and start your own cosmetics line?
As a YouTuber, I got asked a lot about my makeup especially my lip combinations. It came to a point where I was promoting so many other brands, I decided to step out on faith and start my own. I knew since the majority of my following were college women I wanted it to be affordable. I researched the market and found the best manufacturer, formulas, and packaging that could do just that.
How do you pick the perfect lipstick color for the season?
I match my lipstick in two different ways, either my complexion or season. Being that I have a deeper skin tone, I know that dark shades will make your lips look smaller, while lighter shades can add plumpness. I will use a darker lip pencil-like "DooWop" by Gordoné Cosmetics and match it with a nude and pink shade. As far as the season, I feel the holiday season is all about being bold! One of my favorite lipstick is "He's Mines" by Gordoné Cosmetics which is a sultry red.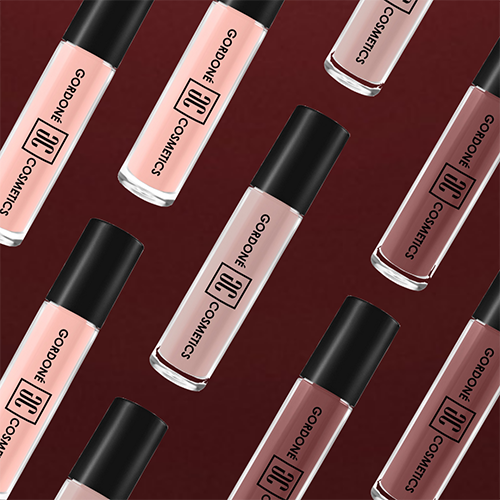 What foundation do you recommend for oily skin or dry skin?
Foundation is so tricky. For oily skin, I would recommend "The Pro Filt'r Soft Matte Longwear Foundation" by Fenty Beauty and for dry skin, "SKIN" by Mented is a great hydrating foundation. However, working in cosmetics for Nordstroms at Dior and Bobbi Brown, I learned that no matter the formula of the foundation. The most important steps are the ones you take before you apply, i.e skincare or primer.
What are some must-have products to get that natural glow without a lot of makeup?
Lavender oil and Monoi oil are the best for natural glows. After you finish your skincare routine, just add one of those as the final layer. Your skin will instantly pop. Lavender oil can be used for both dry/aging skin and oily/sensitive skin. It's versatile oil that will help calm and relax you. It also has anti-fungal, anti-inflammatory, and antibacterial qualities. Authentic monoi oil only comes from Tahiti. This oil will help your skin glow, as it provides long-lasting moisturizing properties, as well as purifies and smoothes skin. It can also be used to protect skin from sun and weather elements.
How important is it to wear a primer and what do you offer for different skin types?
There are several different reasons people use primers. For some, it can help create a smooth base that can diminish the appearance of fine lines, wrinkles, large pores, and uneven skin tone and textures. For others, it may help with prolonging the wear of the foundation. There has been a lot of debates on if primers are useful or not. I strongly believe it's up to how you take care of your skin. The products I currently have are made for all skin types and skin tones. Once I start my complexion line, I will be sure to create products for Dry, Normal, Oily, and Combo skin types.
Who has worn your products so far?
Our products have been getting a lot of traffic through YouTube Beauty Gurus. We are currently in the process of launching an ambassador program. Since 2019 was our first year we have been focused on promoting our brand at black hair and beauty expos. Our products have been a hit so far at Bronner Bros, the Village Market, and the Taliah Waajid Natural Hair Show. For 2020 we are striving to get them out to our favorite celebs.
Do you have any upcoming events or new products launching in the near future?
2020 will be a great year for us! We will be celebrating our one year in business. Heading into some retailers as well as opening a physical location in Atlanta. The location will have our products on display so our customers can partake in the Gordoné Cosmetics experience. We will also have makeup artists, an eyelash tech and an esthetician that you can schedule appointments with. As well as some new lippies and complexion products.
To check out more products by Gordoné Cosmetics, click here!
Connect on Instagram & YouTube with Leah Gordone!
All images provided by Leah Gordone