Well, it is no secret that there is nothing more inseparable than a woman and her hair. In fact, she would rather miss a medical appointment before missing a hair appointment. For women, especially women of color her hair re-affirms who she is, reinforces her self-esteem, boosts her confidence, and celebrates her femininity. Le'Host Hair and Wigs, owned and operated by Haith and Henry Johnson, knows the in-and-outs of servicing women in their haircare needs. They have been in the industry for over 30 years. They service women who wear luxury wigs as well as those who wear natural and protective styles. Le'Host specializes in working with cancer patients who have been affected by hair loss and those who suffer with alopecia by creating custom wigs. The results of these women has been truly transformational from the inside out.
Their product line has proven to be a hit with their customer and client base, and is currently stocked in large retailers (such as Meijer) throughout the Detroit metro area. In the fall of 2020, Le'Host had the exclusive opportunity of pitching their products to the largest retailer in the world—Walmart. Can somebody say—FAVOR. They were selected and now products will drop into over 300+ stores in February throughout the southwest and southeast regions of the U.S.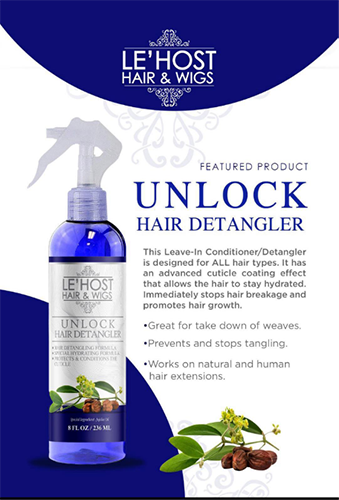 Walmart was extremely impressed with two of Le'Host's signature products: 1) Protect and Shine Laminate and 2) Unlock Hair Detangler. Particularly for their dual functionality of being used on wigs and natural/protective styles. What a unique, and innovative alternative for women to care for and maintain their hair. This is what makes Le'Host stand out in the wig care and haircare markets.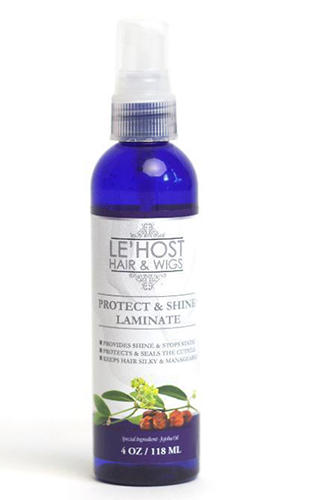 Be sure to spread the word in your area and across your networks about these innovative product offerings. And we invite YOU to head down to your local Walmart and try them out for yourself. You will not be disappointed. This is a Black-owned, Woman-owned business. And remember, My Black is Beautiful!
Connect with Le'Host today on their official website as well as Facebook and Instagram.
About The Company:
Le'Host Hair and Wigs is a company that prides itself on integrity and high standards of service. Specializing in hair replacements for over 20 years has enabled them to become experts in this area and they are honored to provide you with a service that you will love and cherish. They provide custom-made wigs and designer wigs that are cutting edge in the industry. Additionally, they service weave clients, natural hair, and those that have special needs, such as alopecia or hair loss. Owners Henry and Haith Johnson have been in the beauty industry for over 30 years having the privilege servicing high profile celebrities, working on film productions, TV shows, music videos, award shows and alike. They have an inventory of over 300+ wigs in stock to select from.