There's nothing like following your dreams and furthering your talent.  Some may settle for the day to day grind but others hustle to make their dreams a reality.  Lakisa Renee is no stranger to the go-getter mentality.  She is single handedly maneuvering within the beauty and media industries in an effortless fashion.  "I was inspired by my mother who was a model and loved makeup. I naturally wanted to be like her," explains Lakisa.
Lakisa's complications with her own skin also inspired her to study skincare and makeup regimens/products.  It was the catalyst to her improving her skin while also helping other women similar in need.  Lakisa began her career in modeling but she then transitioned into makeup artistry.  Renee saw a lack of artists knowing how to work with women of color.  "I evolved into doing makeup on others and realized that I had a true talent for it. So I ended up going to beauty school to receive my license as an esthetician and makeup artist," continues Lakisa Renee.
The model life resulted in Lakisa working out continuously.  She then became the go-to person for fitness advice for others.  "So I ended up getting my fitness instructor certification and started making meal and workout plans for clients," continues Lakisa.  "I wanted to encourage and inspire others to get fit to live longer and healthy lives," says Lakisa when speaking of helping communities of color.  
Her time within the modeling scene allowed her to easily transition into the world of media.  She was meant to be within the realm of lights, camera and action.  "I began media after having an interest in it while acting. I studied the craft and began working with my friend, Tammy Reese, who has her own media company," Renee continues.  Her behind the scenes experience made her a natural in the media industry.  "I began to attend festivals with Tammy Reese and document her interviews in pictures and video. She noticed how talented I was with producing her interviews and suggested that I start my own media company," states Lakisa.  From there her exploration catapulted into the start of her own media company known as Lakisa Renee Entertainment.  Her entertainment company houses needs for photography, filming; and interviewing for celebrities and business owners.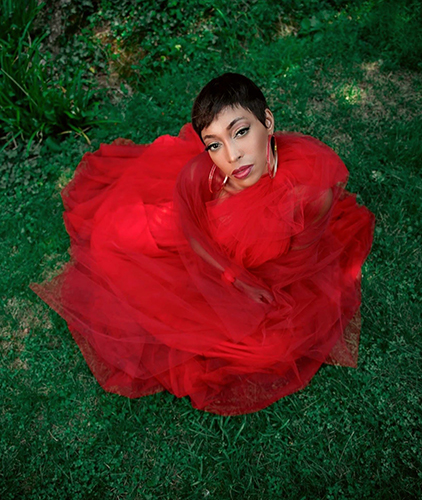 Her career span has been featured in: New York Fashion Week, Essence Street Style, Walmart, Amazon, Tribeca, The Hip Hop Film Festival and so much more.  Lakisa Renee is the definition of a game changer.  She is making waves in her own curated lane for success.  Connect with her brand to stay up to date on her latest events, features and more through social media as @ledujourllc and @lakisarenee.  
Writer, C. Scott, is a mompreneur, blogger, freelance writer, author and self-publisher.  Follow her on social media as @curls_coils and @mysweettealife.  
Photography: Michal Lepore of LeporeDesigns: Images of a Lifetime
Hair, MakeUp, and Styling: Le Du Jour Beauty and Wellness