Meet Natalie Hopkinson, Ph.D., an award-winning essayist, critical-cultural scholar and New York Times bestselling author on GO GO music and movement is the best choice. Hopkinson is an assistant professor in the doctoral program in Howard University's Department of Communication, Culture and Media Studies, and on the committee working on the Go Go Music Museum. She's written extensively about Go Go and her 2012 book Go-Go Live: The Musical Life and Death of a Chocolate City (2012, Duke University Press) an ethnography and cultural history of black Washington through the lens of its indigenous music, which was nominated for a Hurston/Wright Legacy Award for nonfiction, and SPIN magazine listed among the year's top books about music.
"We must immortalize the work the Go Go community and music has done to help the black community for the past 45 years," says Hopkinson. "At a Metro PCS in D.C. we received 80,000 signatures, including from every state and 94 countries around the world. We received signatures from people in Germany, Lebanon and Taiwan. This proved that Go Go music has global support."
It's no question Go Go music is a movement that reflects an expression of the black urban experience. The sounds of funk and rhythmic beats that Go Go music possess, is a power that we never knew our souls needed.
Sheen had the pleasure of catching up with Go Go music's most eminent journalist to discuss TVOne's original documentary 'THE BEAT GOES ON', why Go Go music has been the soundtrack of our lives and social movements and it's timeless impact on American history. Check it out in this Sheen Exclusive!
Why is Go Go music so important to Black Culture?
Go Go music is the example of our resilience and resistance, allowing us to shape our culture on our terms. It's like a beautiful riot.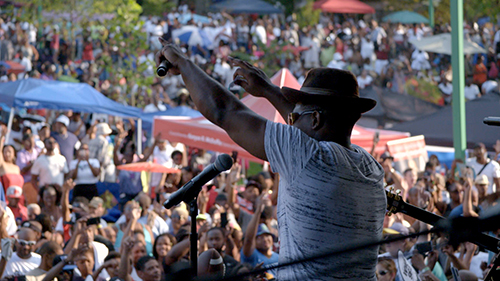 How do you feel Go Go has influenced new artists and the music we hear today?
Go Go has influenced several artists such as: Beyonce, Jill Scott, LL Cool J, Jay-Z, Wale and so many more. You can hear subtle sounds of Go Go music translated in a lot of records in today's music. Go Go is so influential that when national artists come to D.C. to perform, Go Go performers are almost always the opening acts.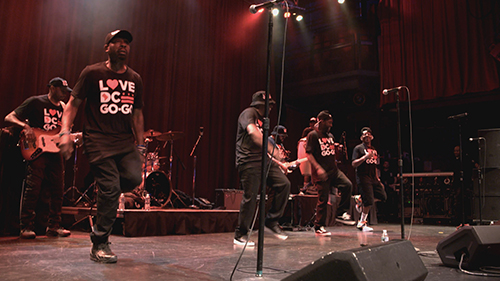 Aside from other music genres why do you feel that Go Go music has been the soundtrack for many political and social uprising movements?
It's simple, Go Go is the soundtrack of D.C., it's the sound of the people in the chocolate city. Go Go music just feels natural to be a part of any political campaign. The sounds of Go Go music is direct and intentional.
Why is Go Go music still important today, just as much as it was in the late 1960's?
Go Go music is more important now because it's marginalized in cities like Philadelphia, New York and D.C., where gentrification is erasing our culture and sound. Go Go music is a powerful way to speak back, it's the connection to black people. It's a way of saying We're Black and Proud, all while still using our ancestors rhythms. 
How has Go Go music personally impacted your life?
Oh! Go Go music has greatly impacted my life ever since I began writing my dissertation, it became my place of joy. I turned my dissertation into a book, so when it ended I was very sad.
Music helps you connect with humanity. It helps me learn about history, art in America and culture. Plus, it's so fun! (she laughs) Go Go music is a way to keep pushing boundaries of black people's place in the world. Lastly, Go Go music keeps me connected as a black woman in this racist world.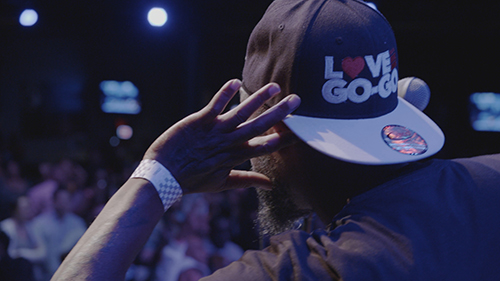 Why should viewers tune into TVOne's the 'Beat Don't Stop' original documentary?
This documentary will reflect and spark equal important debates about our society.
It's a reminder of what most of us already know and how #BlackMusicMatters. I hope people will be able to translate their feelings when watching 'Beat Don't Stop' and are able to get into it. I also hope this documentary will inspire people to visit D.C. This documentary is the foundation and another example on a deeper level and shows the power and powers of D.C., the chocolate city.
"Go Go is something you can't take from us." ~ Dr. Natalie Hopkinson
Tune in on June 21 at 8PM ET/7C with an encore presentation at 10PM ET/9C for the airing of
TV One's educational and entertaining original documentary, The Beat Don't Stop.
Stay Connected with Dr. Natalie Hopkinson
If you'd like to help donate to the Go Go Music museum, click here!