Located in Spartanburg, SC, India launched out on May 9th, 2020 to begin her entrepreneurial journey. She Maid Me Clean Services was born.
Her purpose to starting her business was freedom. India was tired of working in a plant facility. She used to try different things to have a stream of income for her family. India wanted to do something different and something that she is passionate about and She Maid Me Clean Services is just that.
She Maid Me Clean is also a moving service. India's vision is to have her business worldwide and adding a folding service. She would like to teach younger women the domestic side of life which is no longer offered in schools.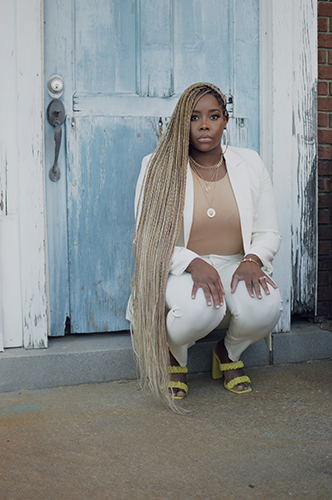 She Maid Me Clean recently launched their website.
Being an entrepreneur does come with challenges. India's advice is to know that your business may not be for everybody. She says to market yourself. Respect your clients and yourself. She wants to leave an impression where there is a clean smell and atmosphere when she completes each assignment.
She Maid Me Clean is a growing team. Their current Office Manager is Rhonda Scott who India's credit for keeping her encouraged and bringing order to the business. Be sure to follow their website and social media platform and schedule her home consultation.
All images courtesy of Quan Means