Kendall Wallace is a Family Nurse Practitioner as well as the founder and CEO of Root Fruit Hair Care, as well as a professional healthcare advocate, and author. After having two young sons, Kendall found herself experiencing both postpartum hair loss and postpartum depression. Utilizing her scientific research skills and background, Kendall developed a hair growth oil made of pure oils that aided in her hair regrowth. Now after growing her hair care line to over 10 different items, all focusing on scalp and hair health, Kendall has found herself growing her other passions. With her spending more than a decade in the healthcare world, Kendall is now using her compassion and advocacy to be a voice for the populations that feel unseen and unheard.
Please tell the reading audience about yourself and your business. 
I am a mother, a wife, a nurse practitioner, and a life-long learner. I research any and everything for fun. Having gone thru postpartum depression and postpartum hair loss after both of my sons, I developed my original hair oil which brought about amazing results. On my natural hair journey, I also realized I was allergic to coconut oil. So many products on the market depend on coconut oil, which everyone cannot tolerate. So, I've done my best to create a hair line that was gentle to all scalps and focused on scalp health and regrowth. 
What advice would you give to new entrepreneurs?
Take your time and do your research. Your name and your integrity are far more important than any amount of money. 
What can people expect from you in this next quarter of 2021?
Ongoing transparency, investment, and continued quality. So much more to come!
What is the one thing you know for sure?
For me, the one thing I know for sure is that the Lord will always provide: guidance, means, clarity, joy, comfort, etc.
What advice would you give to the entrepreneur who wants to give up?
You just never know who is needing what you have. Never give up, it may be 11:59 and your breakthrough could be at 12:01. Do not give up, your time is almost near.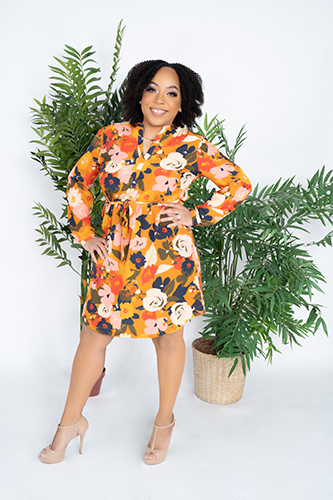 How can we stay connected with you and follow your entrepreneurial journey?
Follow me on Instagram. Follow Root Fruit Oils on Instagram and Facebook.
Kendall's products have also been known to help those who are going through chemo and radiation keep their hair and also grow their hair. There is hope!
For more on Root Fruit Oils, click here.
All images courtesy of Kendall Wallace