After seeing a need in both secular and religious communities, Certified Master Sexpert Coach, Gail Crowder wanted to create a safe space dedicated to the spiritual and sexual enhancement of marriages for the modern-day wife. Gail has been responsible for spicing up thousands of marriages through the BSB conference and continues to change lives every day.
As an author, Certified Master Sexpert, Marriage and Life Coach, Gail has appeared on dozens of television and radio shows as a specialist and seasoned lifestyle & relationship expert.
Gail has authored several books related to marriage and sex, which include her signature book – Bringing Sexy Back To The Marriage (2nd Edition to be released, Winter, 2021), and her latest best-selling books, Keep Your Legs Open: A Wives' Guide to Sexual Satisfaction and Praying For The Penis: A Wives' Guide to understanding a Male's Sexual Health.
Gail's energy, expertise, and tell-it-like-it is an approach makes her a sought-after keynote speaker and workshop facilitator. Gail Crowder is a wife of over 31 years, mother of two boys and adoptive mother of two girls the Founder and President of Bringing Sexy Back to the Marriage (BSB). Listen in on this exclusive interview that she did with Sheen.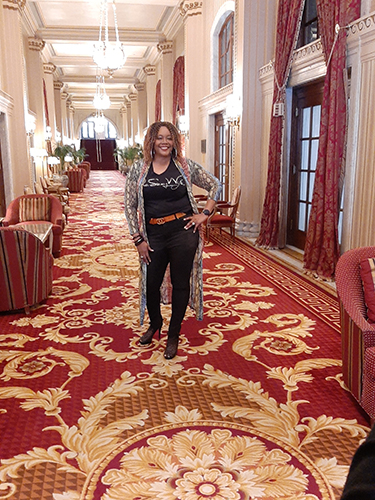 Why do you care about helping wives maintain a healthy marriage?
I knew marriage was important. I looked at marriage as something of a fantasy since I was surrounded by strong women who had several unhealthy relationships. I was a boss. I was on the ""I don't need a man committee" and yet I was immature, selfish and I wouldn't have grown to be who I was created to be had I not learned to have a better relationship with my spouse; someone I was committed to and who was committed to me. When you learn how to grow together in partnership, in love, in life, you are doing something. Strong families, strong marriages, build strong children and strong communities. 
What are two steps that wives can take immediately to start on a journey to having a healthy balance in their marriages?
The first step is self-assess. You can't change anything or anyone except you. Take an inventory of what you are feeling and why. I did a speech at my 2020 conference and I talked about how so much of what we are dealing with in our adult lives is linked to our childhood. Yes, OUR childhood. So, start your self-assessment that far back and then next…which is even harder is be still, be silent and listen to your internal compass. I call it The Holy Spirit. Being still keeps you from reacting and forces you to think before you speak or act. In that stillness, journal what is revealed to you to start healing your marriage. Go back to why you fell in love and what he means to you. Oh! That was 3 things. (laughs)!
What's next for you in 2020?
What's next for you in 2020? I am currently hosting a Wife Master Class- Where Great Wives Become Even Greater where I bring on other marriage experts including a male's perspective and give wives a chance to ask questions and have some candid, unscripted talk about what it takes to grow a strong marriage. We are getting ready for our first BSB virtual conference – Level Up, a two day conference covering topics like -The Wives Balancing Act, Digging Up The Dirt On Infidelity and Healing,Leveling Up Your Finances Within Your Marriage.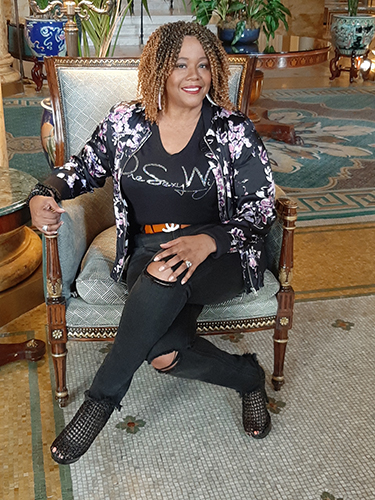 How can people stay connected with you outside of this platform?
By visiting my official website, Facebook, Instagram, Twitter, YouTube, & LinkedIn.
All images Courtesy of Gail Crowder captured by AnnMarieJoy Photography