Def Jam recording artist KendraJae recently dropped her latest single "SeeSaw feat. Saweetie."  KendraJae who comes from a dance background thought it was her time to step into the recording. "SeeSaw came about when Saweetie heard the original and surprised me by jumping on the beat," KendraJae said about her collaboration with Saweetie who's also a close friend and wanted to back her as a new artist in the industry.
KendraJae who's currently on her first radio promo tour and one of her last stops was on the campus of Texas Southern University. She got a taste of college life during one of TXSU famous humpday's sponsored by Phi Beta Sigma and TXSU special events. While on campus KendraJae got a chance to meet the 13th President Madam President Crumpton-Young and Student Government President DeAngelo Colter.
As the 4th quarter rolls in KendraJae is putting the finishing touch on her music and working on her branding and at the top of 2022 she's preparing to drop her EP and start working on a few visuals for the tracks, get her moves together for a possible tour the possibilities are limitless for this young rising artist KendraJae.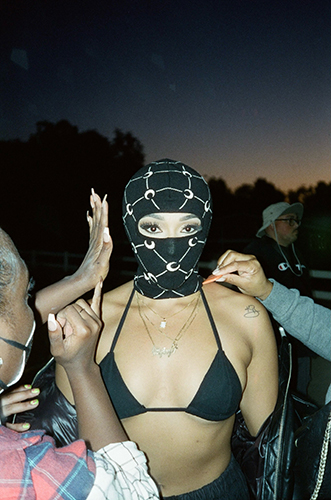 For more on Kendra Jae, click here.
All images by Jon Rabon