It's National Literacy Month and author, LaToya "L.R." Wilson, is giving you a lesson on gratitude. It's important that we encourage literacy everyday.  We know that literacy aids in academic achievement, imagination and overall personal development.  LaToya has penned "Gratitude Journal: 31 Days of Gratefulness" as a means to educate readers on spending a few moments each day or week to absorb the positive attributes in life.  Her new journal will aid in your personal development efforts towards acknowledging and living a better life. "As an author, reading provides an escape from the everyday hustle and bustle of life. You can also visit many places through reading as well as receiving the mental health benefits of reducing stress," LaToya states.
Our unprecedented times inspired her new outlook on life. "The pandemic inspired me to write my new Gratitude Journal. I literally looked around my house and thought about all the things I was grateful for at that very moment," LaToya adds. "So many have lost sight of what's important and focused on things lost vs things that they have gained or have in this moment," she explains.  She is on a mission to spread self-love, gratitude and a positive mental well-being for everyone.  
LaToya Wilson is also a certified Empowerment Coach.  Her coaching services and previous book titles have branded her as the Empowerment Guru.  "I'm an Empowerment Lifestyle Coach; and my coaching is based around goal setting and achievement. Anything you do in life requires some plan because you are trying to attain a goal," she adds. "If you want to start a routine of waking up and working out at 6am, there has to be a process in place. I'm a "Lifestyle" Coach which means this isn't something you are going to do for a few days. You're committing to changing your life…and the style of it…hence a "Lifestyle" change because it's ongoing," she continues. She literally provides her 'coachees' with a blueprint for a lifestyle change.
In addition to teaching through her new Gratitude Journal and Empowerment Coaching, she is also planning various events domestically and internationally for women to enjoy.  "The "Ready ~ Set  ~ Glow Pop-Up Shop" will be on October 16, 2021 to include all female business owners. I'm also collaborating with C2C Coaching for the "Empowering Your Voice Through Choice" Conference scheduled for January 17, 2022 which will be offered in person and virtually. Lastly, I'm hosting the S.H.E.E Empowerment Conference from July 14-17, 2022 in Los Cabos San Lucas, Mexico," LaToya continues.  She is making a powerful impact on our everyday lives in various ways.  With LaToya Wilson on your side, you will be equipped with the necessary tools for greatness.  Whether you prefer to work independently with her journals, join her ongoing coaching session or even attend her women's conference in Mexico; you will be empowered.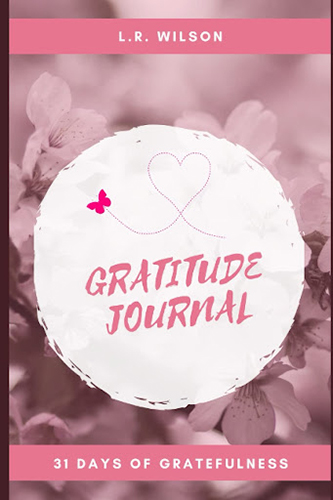 "My Black Girl Magic will always shine and overflow onto others to empower them," she states.  "I want my legacy to be that I'm about empowering women to lead, support and uplift other women to be amazing in their own skin," she adds.  Connect with LaToya Wilson's amazing brand online through Instagram and her website.  Purchase her new Gratitude Journal on Amazon today! 
Writer, C. Scott, is a mompreneur, social worker, educator and lover of all things literary related.  Follow her online as @curls_coils.  
All images provided by LaToya "L.R." Wilson