CEO, Michelle Anderson is a woman you need to have on your radar. As the founder of Michelle and Hair, she is dedicated to providing Black women across the globe with the best haircare products that include hair extensions, specialized beauty routines, and specific styles. Anderson is a licensed cosmetologist of 15 years and salon owner that has made it her mission to launch a line that will cater to women's needs when it comes to quality and being on a budget. We caught up with her to discuss her start in beauty, her favorite product from the line, and much more!
Tell us how you got started in the world of beauty.
My grandmother was a cosmetologist and owned her own hair salon. I was about 10 years old when I would sneak into her salon, open the products and smell them. I would use her mannequins and try on her wigs. It was like dressing up for me. I would try to get to her salon as much as I could, just so I could do roller sets on her wigs.  She embraced my curiosity, and began to teach me the ropes. I went from roller setting her wigs, to roller setting her real hair, my mom and aunt's hair. The rest is history from there.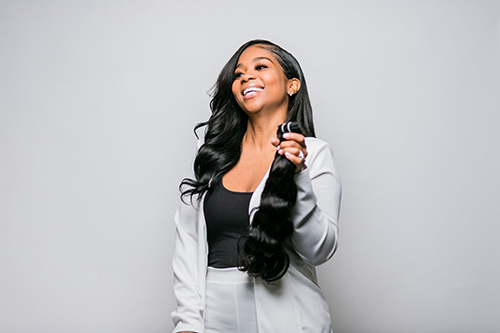 What made you want to dip into the hair care market and launch your own line products?
As a licensed cosmetologist, I saw so many clients who needed my help in between their appointments. A little touch up and maintenance goes a long way. I honed in on what exactly was needed most. They all loved smooth edges and growing their hair,  so I decided to create a product to cater to those needs specifically.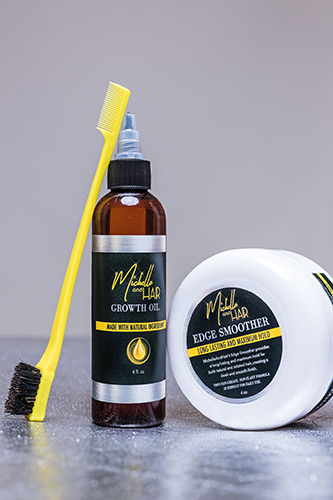 What is your favorite product from Michelle and Hair?
My Edge Smoother! The hold is incredible, lasting all day! It won't leave you with those unwanted white flakes or residue, and it smells amazing!! I literally have customers tell me that after using my Edge Smoother, they throw their other products away.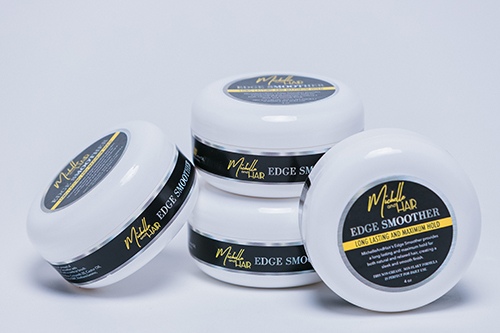 What are you currently working on and what can we expect from Michelle Anderson in the future?
I am currently working on a night time sleep cap line, and expanding the market for my hair extensions. I want to deliver quality, affordable hair and products while making you feel amazing! With your constant support, you can expect to see me on the shelves in stores near you.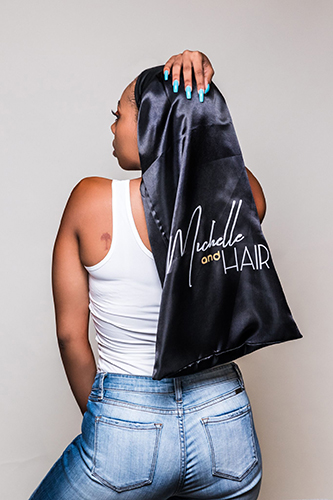 For more on Michelle and Hair, click here.
All images by Always Timless Productions