Nicole Doswell realized the lack of BIPOC representation on the runways and backstage during her ten years in the fashion industry and created a solution, Models of Color Matter. "After being in the fashion industry for over a decade, I have seen firsthand the work that is needed to protect models of color." Models of Color Matter is an organization for all BIPOC models, regardless of gender, that are never fully represented in fashion marketing.  Ms. Doswell is fighting for it on the runway and backstage, where most productions even fail to have adequate beauty consultants for models of color. There are productions with Black models with natural hair, walking the runway without receiving the beauty treatment or attention as their Caucasian counterparts. The lack of backstage representation affects the models and ultimately the designer when BIPOC are not presented at their best.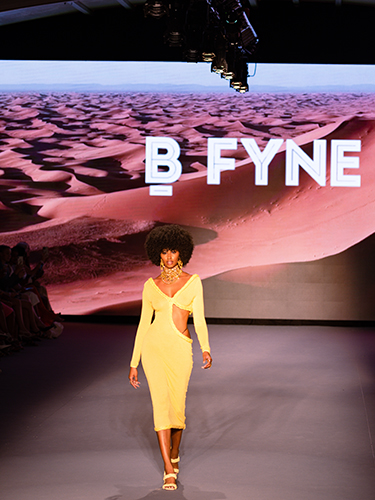 Nicole launched her first MCM runway show during Miami Fashion Week at Paraiso Miami with designer Buki Ade of B Fyne Swimwear.  Ms. Ade is a Nigerian American designer who combines African and American influences to create fashion forward designs, as seen on Beyonce, Alicia Keys, Taraji P. Henson and more celebrity icons.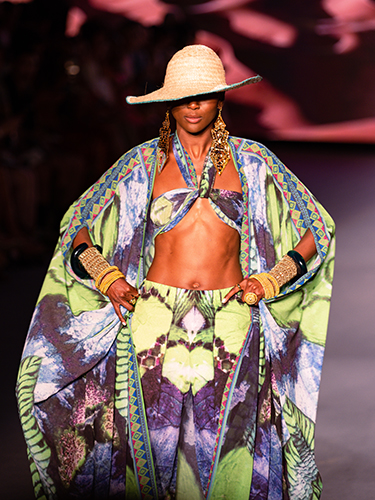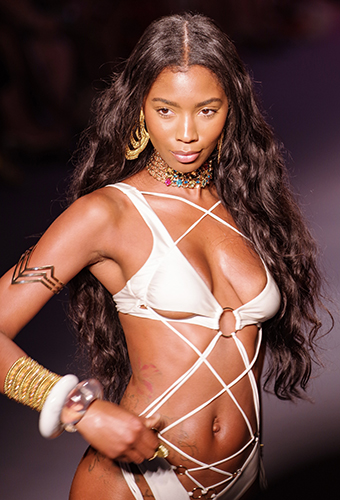 For this year's Paraiso Miami Runway show, Ms. Ade delivered intense color and high quality textiles for her B Fyne swimwear collection while Models of Color Matter represented all hues of the African diaspora in their casting.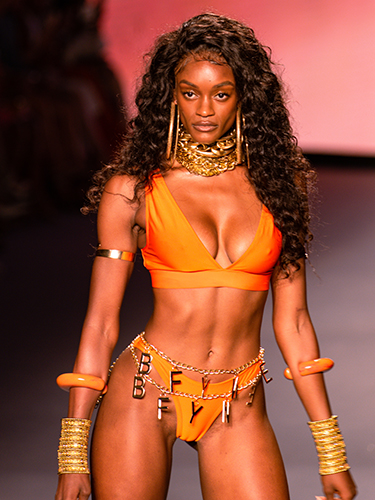 Ms. Ade's styling was impeccable with the perfect layering of gold chains, earrings and bracelets set against vibrant oranges, reds and yellow.  The exaggerated facial jewelry and textured handbags gave a nod to tribal influences easily worn on South Beach or the South of France.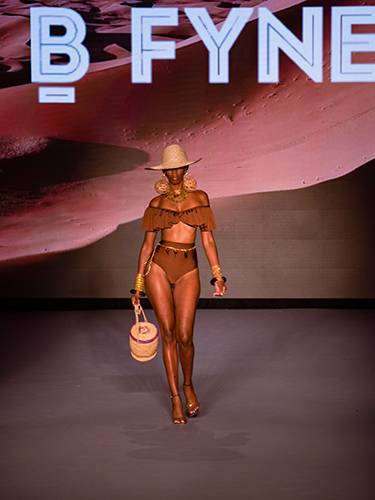 The runway show was an amalgamation of African culture, American upbringing and Black pride.  The B Fyne presentation was an example of two beautiful minds coexisting, creating and representing BIPOC beauty flawlessly.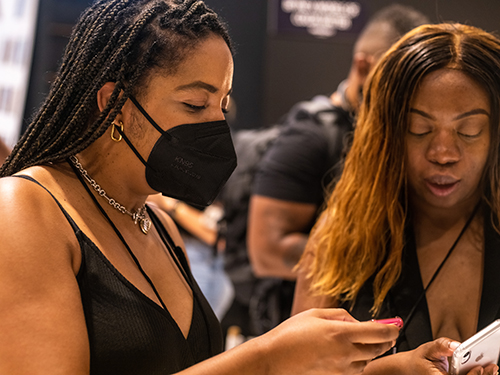 All images by