When we think about executives in some of the biggest corporations in the world, many of us think of men in power suits giving orders at the head of a giant table in a boardroom. Most often, there aren't very many women in those rooms at all, and the ones that tend to be in more of a support role. It has been an accepted "norm" for centuries now that "men lead, and women follow." It sometimes seems easier to accept that this is just the way things are but in today's corporate and business worlds, women of power are refusing to subscribe to this outdated belief system. More and more women are shattering the elusive glass ceilings and crushing the status quo and the organization, MogulCon is committed to empowering women with the tools necessary to not only bring their A-game to the table but to build their tables!
Meet NaTonya Harbison, an educated woman of power who is forging her path!
Harbison is the Director of Supplier Diversity at Papa John's International, one of the sponsors of MogulCon 2020. In her role, she is responsible for developing the strategy and mission to ensure that Papa John's Supplier Diversity programs both increase and leverage supplier diversity while fostering an environment of inclusiveness for all suppliers and participants. Harbison, who has a very impressive resumé, has worked to cultivate fair and favorable opportunities for minorities throughout her professional career and says that her experience with MogulCon has been one of enlightenment and personal empowerment. "I have had the pleasure of getting to know Dr. Felicia Phillips and her mission and I think that what she has created is necessary," Harbison says.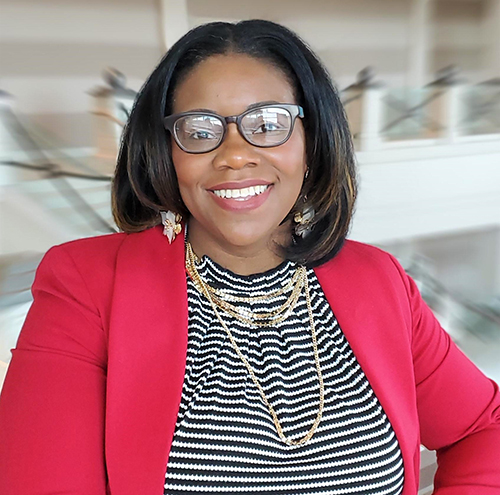 Harbison says that while she has always known that she wanted to create an impact, she didn't quite foresee her current professional destination. "I attended rather diverse schools before going to college and then went on to attend an HBCU during my college career and while I did not know that I would be where I am now, I can say that all of my experiences have helped to prepare me for the roles that I have been in during my career," she says. For the young woman of color that sees herself wanting to make a name for herself in corporate America or that wants to break barriers in any career, Harbison says it is important to remain faithful. "My faith has been my guiding force. I understand that what is for and I trust that as long as I accept responsibility for my outcomes, I can achieve what some may deem impossible."
As a woman of color, building a career within a major corporation can be doubly challenging. For Harbison, who has seen success with more than one big named organization, she has faced her share of obstacles in corporate America. "One thing that I have found was that I have had to overcome that sometimes preassigned label of being the 'angry black woman' just because I have an opinion," she says. She feels that women should not dilute who they are or try to change to fit into societal norms to appease those that have often already decided in their minds who you are based on cultural bias. She credits her ability to get others to take pride in their abilities for her success in implementing programs that require working with diverse groups of entrepreneurs.
Find out more about MogulCon by visiting by clicking here.
All images courtesy of MogulCon