Antwan Williams is a Richmond native born with a hustler's mentality from the hard streets of Richmond,Virginia. He took his early, rough life lessons and meshed them with his passion for music and marketing to transform his life from the streets to some of the biggest rooms in the music business worldwide! In 2009, he birthed his company Route Runna Management. The vision for his company was to be a full service creative marketing and management company for local talent. Starting out it was a small team focused on A&R and promotions that streamlined their services throughout the southeast region. After a challenging four years growing his company Williams was hired at Def Jam Records as a street team representative, where he further grew his efforts to becoming a recognized master marketing manager and promoter. In 2015, he was promoted to Lifestyle Marketing at Def Jam Records and his company Route Runna Management was hired as the official college marketing group for the HBCU initiatives for the mid-atlantic/southeast regions! Antwan has helped elevate not only the careers of some of the world's biggest artists and producers, through his creative lifestyle marketing tactics, touring and so much more! Route Runna Management has been able to spearhead and work closely with major artists such as Kanye West, Big Sean, Rihanna, 2Chainz, Jhene Aiko, Rapsody, Jadakiss, Chris Scholar, Dave East, Trap Beckham, Nasty C, Roddy Rackzz and so many more influential artists.
Antwan has inspired and helped jumpstart careers for hundreds of college students through his HBCU programs offering internships, and direct access to work with labels and some of the industry's top talents! Route Runna Management continues to grow and expand leading the mastermind to his next business venture! The MCAY Group, meaning "my contacts are yours', is a marketing and promotion group focused on opening doors and forming new relationships for its clients that will include marketers, publicists, videographers, and creatives worldwide that can subscribe to a community for direct access to industry connections and much more! Antwan's drive is inspired by greats such as Rick Ruben and Russell Simmons, because of their dedication, innovation, and success within the music business. Antwan continues to innovate, create, and set new trends that ultimately continue to shift the industry forward. Antwan is a great music mogul on the rise utilizing his gifts and talents to help uplift and shape the entire music industry for years to come!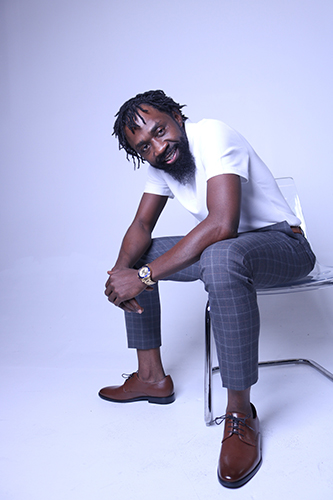 Stay connected to this multipreneur, CEO, and Music Mog Antwan by following him on instagram @routerunna804 for updates on the official launch, touring, music marketing, his internships programs plus more upcoming events! You can officially visit this Friday, August 5th for the unveiling of the new website!