Myla Finks and Chelsea Glover first hit the music scene when they hopped on stage on season 17 of The Voice. The second we heard their voices, we were shook! This confident duo have since become a record-breaking sensation at just 13 and 14-years-old! We caught up with the two to discuss their experience on the show, upcoming projects, and much more in this exclusive interview!
How would you each describe your experience on The Voice?
Chelsea: Being on the voice was honestly a game changer for me. I saw a glimpse of what the industry looks like. Although, it was fun, it also had it's challenges; however,  at the end of the day it was a once-in-a-lifetime opportunity, so it was definitely worth it.
Myla: I would describe my experience on The Voice as life changing! Having the opportunity to live my dream, alongside Chelsea with an  amazing coach and so many amazing opportunities, was absolutely amazing! I am so thankful for the experience and it has changed my life forever. 
What did the experience teach you about the music industry?
Myla: I learned so much about the music industry through this experience. I think the most valuable thing I learned, is to always stay true to yourself, and that there is nothing I can't accomplish, with hard work and determination. 
Chelsea: This experience made me realize that not everyone in the music industry will love your song choices or how you sing it, but you have to learn how to adjust where necessary, while continuing to stay true to yourself. I also learned not to take constructive criticism personally and apply what was helpful to improve.
Tell us about the inspiration behind your debut single, "I Like It".
Myla: "I Like it", was written by our creative director Brandin Jay, and the inspiration for it was self love. So many kids our age have low self esteem and feel so pressured by society to look a certain way. "I Like It", goes against that and inspires people to love themselves, no matter what anyone says or thinks. 
Chelsea: "I Like It" is about being confident and loving yourself. This song came from real life experiences. When Myla and I decided to step into the music industry, people criticized our image. We hope that this song encourages others to not pay attention to negativity and to always love yourself and be comfortable in the skin you're in.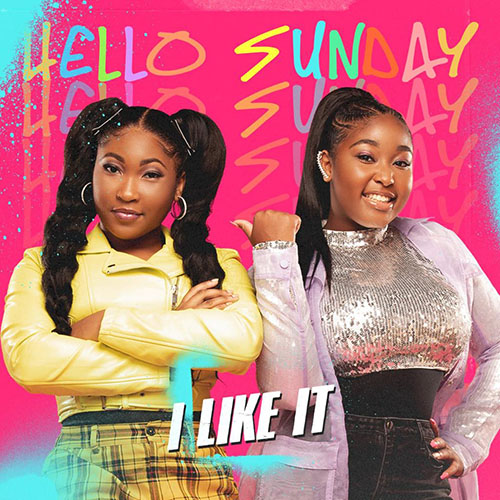 What can we expect to see from you two in the future?
Myla: In the future, you can definitely expect awesome music from us, and us continuing to inspire our fans and spread light and love! 
Chelsea: We plan on releasing an EP very soon along with new music. We'll also be booking performances soon in different cities. My goal for Hello Sunday is to be offered a record deal and to also showcase other talents we have, by exploring acting opportunities and booking roles on television.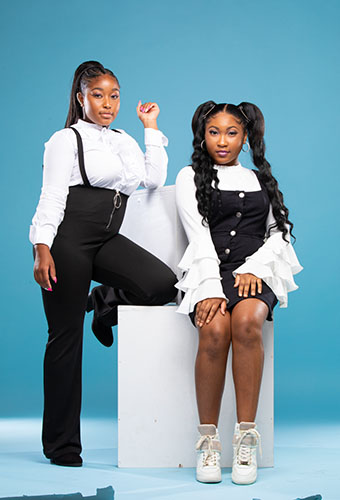 Stay connected with Hello Sunday by following them on Instagram.
All images by Drea Nicole