There has been a dramatic incline in female entrepreneurship during COVID, and we are here for it! Spruced Beauty has it all when it comes to your beauty product needs. Between Octavia's luxury collection of pure silk sleep mask and pillow cases, along with the best skin care products that I have used, I can promise you that you will love this line. Check out our exclusive interview with the Founder; Octavia Jones below.
What's the backstory on how you started Spruced ?
Spruced was started in 2014, at the time I was currently in my first trimester expecting twin girls. My body was experiencing so many new changes that I felt like I had no control over. I was extremely concerned about not having stretch marks and I would try EVERYTHING in hopes of preventing it. Coming from a Caribbean background, my family always has a natural remedy for everything. I decided to do extensive research on what will combat the issues I was having at the time. I formulated a few scrubs and body butters, items that I have perfected and create today!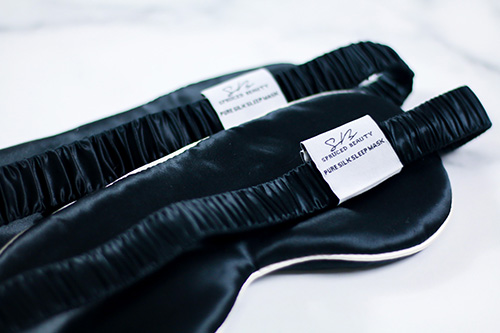 If you could only pack 1 product on a flight what would it be and why?
I would DEFINITELY have to bring my body butter. I literally can not go anywhere without it. Not only does it smell amazing and get me so many compliments when I wear it, but it is the only thing that keeps me moisturized and sane. A trip is not a trip without it!
What are your favorite top 3 go-to beauty products
My Body Buttercreme' (Vanilla & Rose Scented)
My Silk Scrunchies! (I won't leave home without at least one in my purse)
My Hydrate and repair serum.
What has been you favorite "Quarantine makeup looks" ?
My infamous part down the middle with a low bun & Spruced silk Scrunchie. Topped with a clean face spritzed with my hydrate and repair spray.
My Bohemian Faux Locs with a lightly powdered face and baby hairs.
My "Ok Girl!" Glam look! I love my brown eyeshadows. Full face it is! I can never find my perfect shade so I Use my Laura Mercier liquid foundation and mix it with my Fenty beauty liquid foundation for full coverage. Next up, my Sacha Buttercup Highlighting powder and I follow it up with my Juvia's Place contouring palette! All that's left is my mascara! Viola!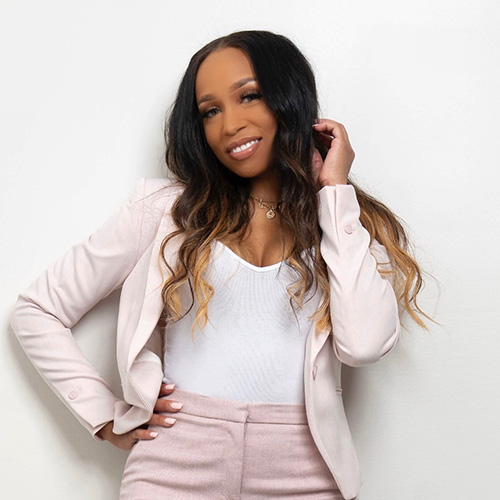 Millions of people read Sheen Magazine and I strongly believe in the power of manifestation, so who is on your list of the top 3 people who need to be using Spruced products?
Mina Monroe
Ari Fletcher
Cardi B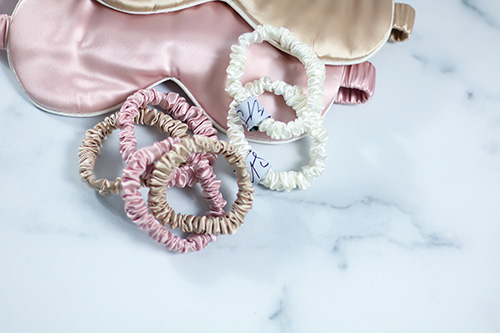 What next for Octavia Jones and Spruced Beauty?
Moving forward on my career path I will continue to break barriers and knock walls down. I have goals that will be met! I plan to always continue my education so that I can gracefully stand firm behind any product that I curate. I will also be doing a few collaborations with other beautiful successful women.
Check out Spruced by visiting their website and on social media at: @SprucedBeautyCo
All images provided by Spruced Beauty Co.