Serial entrepreneur, Betty Ceus is the vision behind the brand of Natural Bunch Hair Care For Kids.  Betty is a Haitian immigrant and single mother of two who turned over 15 years of experience in the child care industry into a thriving beauty brand.  After struggling to find quality hair care products for her daughter she ultimately founded Natural Bunch Hair Care for Kids in 2016.  Her hair care line empowers children of all hair textures to love their beauty.  The hair care line is helping parents provide moisture retention and hair growth for their naturalistas.
Natural Bunch Hair Care for Kids is serving as a catalyst to teaching children and families around the world.  So their current partnership with  Nicklaus Children's Hospital in Miami is a natural pivot to continue serving youth and families.  Betty launched the "I Am Protected" brand series in an effort to keep kids safe amid COVID-19.  The "I Am Protect Aid Kit" is an essential travel kit for kids that includes:  hand sanitizer gel, face mask and Nourish Me Immune Boost gummies.  
"We're committed to helping kids stay healthy and safe," says CEO, Betty Ceus.  For every one kit, one mask will be donated to the Nicklaus Children's Hospital in Miami.  Betty understands that the COVID-19 pandemic has had a lasting impact on children everywhere.  The donated masks are non-medical, breathable and washable cloth fabrics.  The essential products are in the interior of the on-the-go travel vinyl carrier for convenience.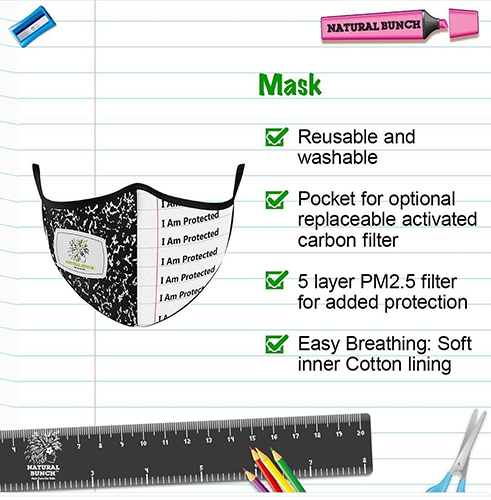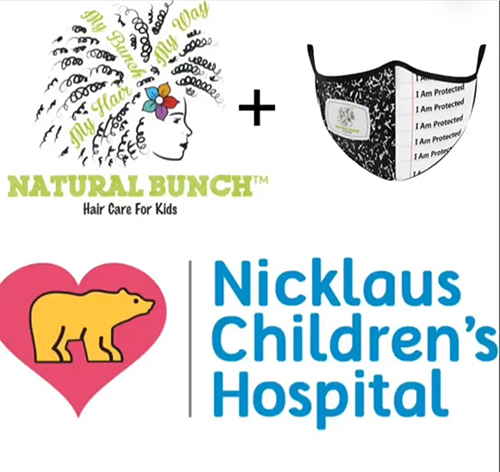 The travel carrier makes the NBK essentials effortless to transport for children of all ages during the global pandemic.  Various famed youth are also in support of the I Am Protect Aid Kits.  To date, the following youth celebrities have been in support of providing and using these essential kits:  Meghan & Morgan True Blue Twins; actresses Andrea & Selena from Netflix "Holiday Rush"; River Mason Eromosele best-selling author seen on Forbes; actress Rylee Gabrielle King from "The Photograph" movie; and Lyanie B Jean,  niece of Grammy award-winner Wycleaf Jean.  Connect with Betty Ceus for more details about her products and this amazing brand partnership here and also on social media.  
Writer, C. Scott, is a mother of one; author, social worker, early literacy interventionist and entrepreneur. Follow her on Instagram as @curls_coils and @mysweettealife.