Multi-Hyphenate Debuts New First Single as Roc Nation Signee with A Boogie Wit A Hoodie
Watch "Remember That" HERE
Stream "Remember That" on All Platforms HERE
(June 2, 2022) – Today, Roc Nation Label has announced the signing of NOLA native artist, RJAE. Blending sharp wordplay and lyricism with soulful harmonies, the multi-genre artist has underscored his mastery of two signature styles as the next leading artist to break out from the south.
"We are excited to have RJAE join the team," said Shari Bryant, co-president of Roc Nation label. "RJAE's passion for his art, along with his versatility proves that he is an artist here to stay."
"The only two words I can think of is blessed and surreal," says RJAE on his record label deal. "I'm still trying to soak it all in. It's crazy to think that someone can come up from where I'm from can find success like this."
In celebration of the new record label deal, RJAE today debuted his brand new single, "Remember That" featuring platinum, award-nominated rapper and close mentor, A Boogie Wit A Hoodie. The track explores the infatuation experienced in love and the desire to remain by a lover's side. The accompanying music video directed by Gerard Victor captures RJAE getting up close and personal with his summertime romance. The visual showcases RJAE picking up his girl on a New York corner block before hitting up a rooftop party as the two set the dance floor ablaze with their electrifying chemistry. The video also incorporates shots of A Boogie and RJAE exchanging slick verses on a rooftop overlooking New York City's evening skyline.
On the process of collaborating with A Boogie Wit A Hoodie, RJAE continues, "The process was a waiting game. I had to be very patient because I didn't want to force a record. We've known each other for over four years already and we have records but we never really sat down to launch something big until now. When he heard the record he immediately went into it. It was organic and the time was right – just like how our first link up went down. It all came full circle. That's the record fans get to listen to today."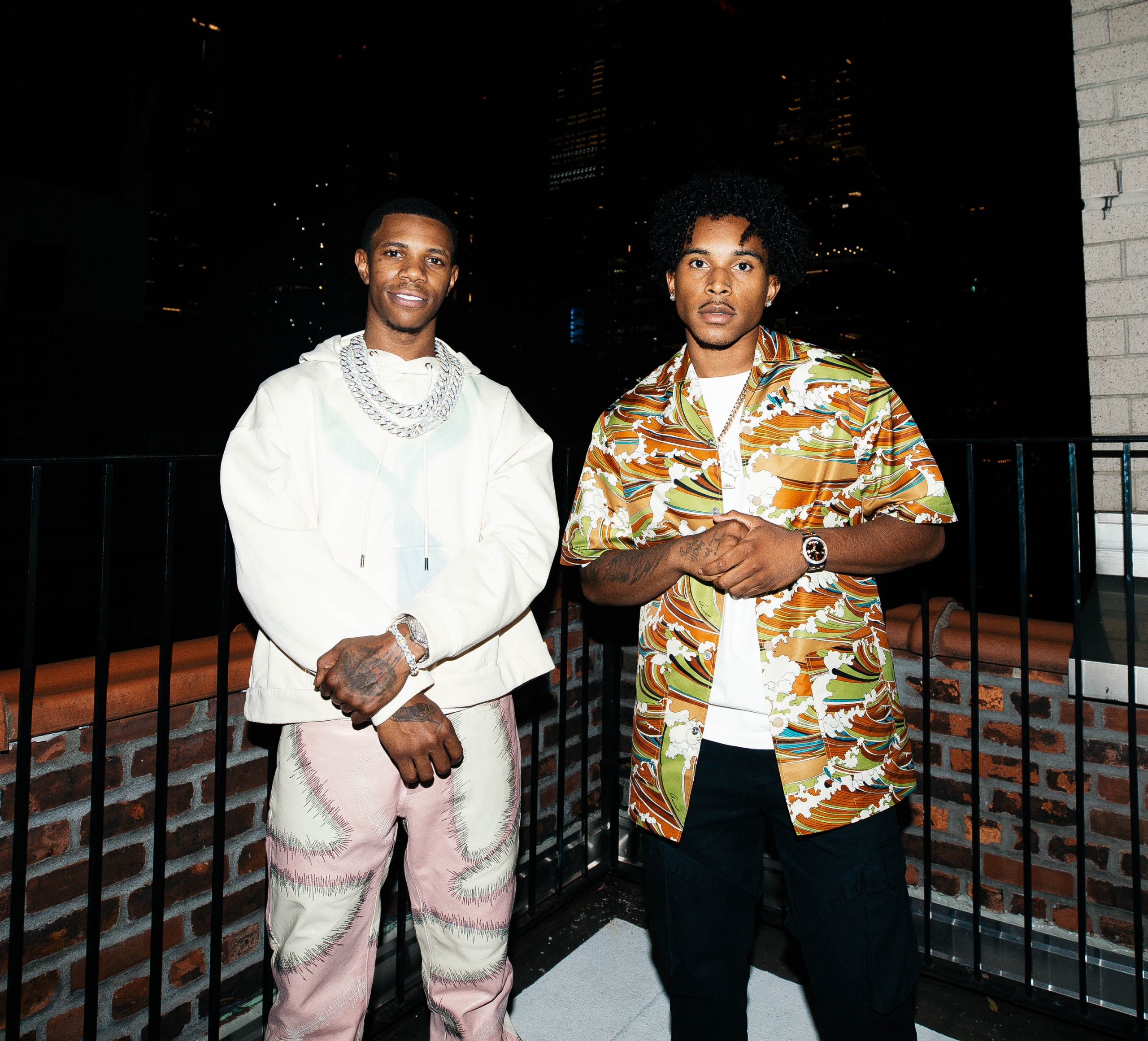 The new single release previews RJAE's highly anticipated album release project, You're The Problem with lead focus track, "Too Gone" featuring the NOLA artist's close collaborator, NBA YoungBoy dropping June 16.
Fee Banks, CEO of Good Money Global and management veteran to the South's biggest stars like Lil Wayne, Kevin Gates, YoungBoy alongside RJAE shares, "I'm really appreciative of having Roc Nation and Good Forever as dependable labels I can count on when it comes to making the right move for RJAE. We have a great chemistry between management and marketing, I feel those two things are vital to artist success backed by the Roc."
The new track and music video release arrives off the heels of RJAE's recent opening appearance on hip hop legend Lil Wayne's Welcome To Tha Carter Tour. No stranger to performing on the road, RJAE has also opened for No Cap during his nationwide Mr. Crawford Tour.
RJAE has showcased his versatility on the Never Broke Again tapes AIN'T 2 LONG, Never Broke Again: The Compilation Volume 1, and Never Broke Again Presents: Green Flag Activity with artists P Yungin, Rojay MLP, NBA Herm, NoCap, Quando Rondo, Meechy Baby, among others.
RJAE gained momentum after his serendipitous discovery and eventual mentorship from A Boogie Wit A Hoodie after uploading a 2016 track named after A Boogie himself. After sending shockwaves through his hometown city with a debut performance at the House of Blues New Orleans, RJAE joined the Highbridge Crew to tour across North America. Upon his return in 2020, RJAE linked up with Good Money Global – home to YoungBoy Never Broke Again.
Prior to Roc Nation's official signing, RJAE had already accrued over 20 million streams and views independently and capturing waves of support from urban and rhythmic radio formats from all across the south.
FOLLOW RJAE:
Instagram | Twitter | TikTok | YouTube
Photo Credits: Courtesy of JRAE