If you're familiar with OPI, then you know how exciting each and every collection they release is.
Ahead of the upcoming holiday season, the popular nail brand has released its holiday collection to say I'm obsessed would be an understatement. It's perfect for the fall, the holidays, and even New Years!
This new collection titled Shine Bright was made in partnership with Swarovski Crystal. For someone that is obsessed with glitter anything, this 15-piece collection is everything! Check out the new colors a part of this collection below!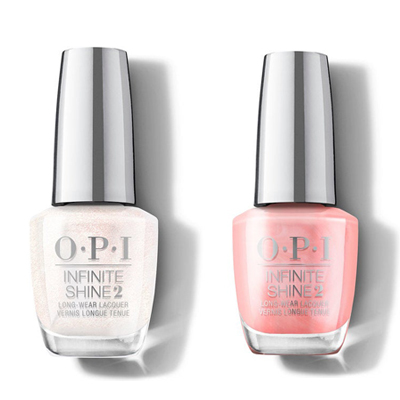 Naughty or Ice, $13 (left): This champagne polish has an icy finish that is the right amount of shimmer for those who aren't big fans of glitter but want to shine bright.
Snowfalling for You, $13 (right): If you just can't get rid of your love for bright, summer colors, we have great news for you! This pearlescent coral is stunning for those that wish they were on a tropical island during the holidays.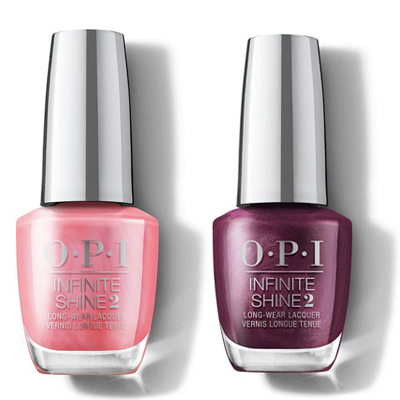 This Shade is Ornamental!, $13 (left): Again, if holiday colors just aren't you're thing, then this color is still here to get you in the holiday spirit!
Dressed to the Wines, $13 (right): I love a good burgundy color for the fall/holiday season. This one is that beautiful wine color with just the perfect amount of glitter.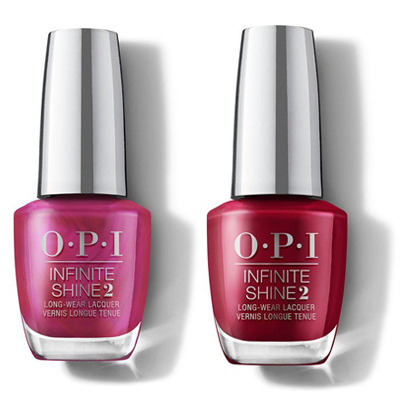 This Gold Sleights Me, $13 (left): Who doesn't love a good gold? Especially during the holidays.
Gingerbread Man Can, $13(right): Did someone say ginger snap? This polish was made to inspire you to get into the kitchen and bake those delicious holiday treats!
Let's Take an Elfie, $13 (left): How cool is this polish? It's vibrant and holographic! It's sure to make a statement for you this holiday season, no matter the event.
Tinsel, Tinsel, 'Lil Star, $13 (right): If you're torn between silver or gold this year, just know that this silver will have everyone looking your way!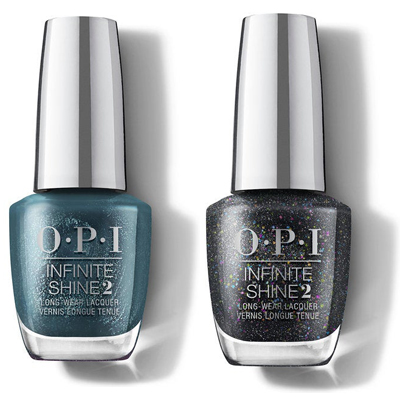 To All a Good Night, $13 (left): In my personal opinion, teal will always be a great color year-round. This shimmery teal reminds me of the movie Aquamarine.
Heart and Coal, $13 (right): Chunky glitter and black, sold! This polish was made with sequins in mind.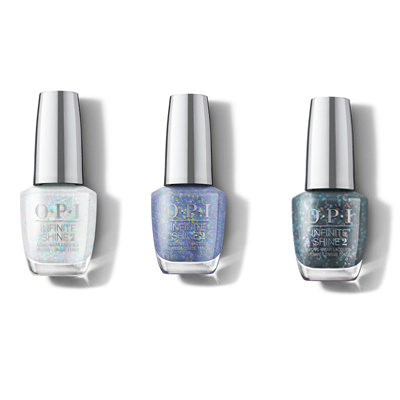 All A'twitter in Glitter, $13 (left): Okay, where my glitter lovers at?! This one has huge flecks of glitter that truly resembles a disco ball. All eyes on you this holiday season, beaut.
Bling It On!, $13 (middle): Frost yourself this holiday season with this stunning blue color! I love a baby blue polish all year-round so I'm super excited to polish my nails with this frosty blue.
Puttin' on the Glitz, $13 (right): Here's a charcoal/grey glitter if you're not bold enough to rock a black polish! Look how fun the specks of glitter are!