Intriguing Hair owner, Nikia Londy created a one-stop-shop for beauty lovers around the world to purchase the best of the best when it comes to all things hair. From quality hair extensions to wigs and hairpieces, she'd dedicated herself to help others love hair just as much as she does. We caught up with Londy to discuss her role as a member of the American Hair Loss Council and how she plans to help women around the world that have suffered from hair loss.
What inspired the creation of Intriguing Hair?
I've always had a passion and love for hair extension and wigs. I purchased my first hair extensions about 20 years ago. From that moment I began searching and seeking better quality. My first job within the beauty industry was working at the oldest hair augmentation facility in New England and provide services that dealt with non-surgical hair replacement services. Their target consumers were affluent Caucasian women and celebrity clientele.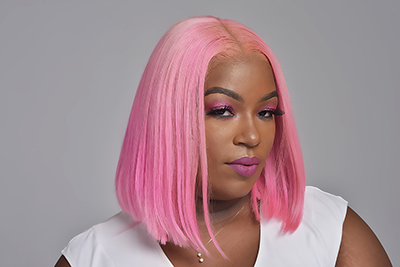 Why is uplifting other women so important to you?
During that same time, I began importing hair from Asia. First for my personal use. Then for friends and family. Then other hairstylists and salon owners. I would categorize it as a side hustle. I just enjoyed seeing the delight other individuals would have when receiving the hairpieces I provided. I then went to work for a corporate company. I was only 19 with no previous experience. I randomly just applied to an ad that I saw.  They were impressed by my sales figures and what I was doing with the side business. It was generating almost six figures. They were launching a new concept in their retail division. I liked the idea of benefits and they would pay for my degree. I ended up working there for 9 years. Generating millions of dollars for the company. Leading a highly successful sales team. It came with a lot of personal sacrifices. I came to a crossroads and realized I was giving too much. Corporate sales culture your only as good as your next success. You are easily replaceable. I realized that no matter how great I was, I had reached my peak for them. It presented the perfect opportunity for me to launch Intriguing Hair a one-stop solution for consumers to purchase high-quality hair extensions, hairpieces, and wigs. Have them custom colored and installed by certified hair extension specialists. Basically, the Drybar for hair extensions and wigs.
I encounter women daily who are diagnosed with a medical condition such as Alopecia or Cancer which causes hair loss. I see the pain in their eyes. The uncertainty in what lies ahead.  These conditions may result in an individual experiencing anxiety or depression. It is not uncommon to have feelings of fear.   It is my duty to ease their mind and make the process of receiving a hair loss solution as seamless as possible. Women with these conditions desire hairpieces, namely wigs. To increase confidence and reduce social anxiety. Wig wearing is a qualified coping strategy for those who have a medical hair loss condition. The transformation process allows women who get the right hairpiece for them, feel complete. Often they are mothers and/or wives and still working every day. I firmly believe with the right mindset anything can be conquered.
You are a member of the American Hair Loss Council. What does being a part of this council mean to you?
Being a member of the American Hair loss Council allows me to stay on top of the latest techniques and be as effective as possible within the hair restoration industry.  It aids in providing a real purpose.  I've been able to meet so many different women who have been changed not only physically but emotionally. Being able to give women the ability to reclaim a sense of self is one of the most rewarding experiences of my career. I'm also able to mentor and network with other individuals within my field.
What can we expect to see from Intriguing Hair in the future?
We are set to launch our hair extension and wig smart vending machines. Which are also available for opportunities to purchase under our franchise program. In a few months, we will be offering hair loss programs which include low-level light therapy targeting individuals with traction alopecia. We are also planning on opening other Brick & Mortar locations within major cities within the United States.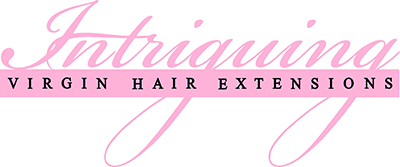 For more on Intriguing Hair, click here.
Stay connected with Intriguing Hair by following
them on Facebook, Instagram, Twitter, & YouTube.
All images by D. Irvin Photography/Lady E Photography